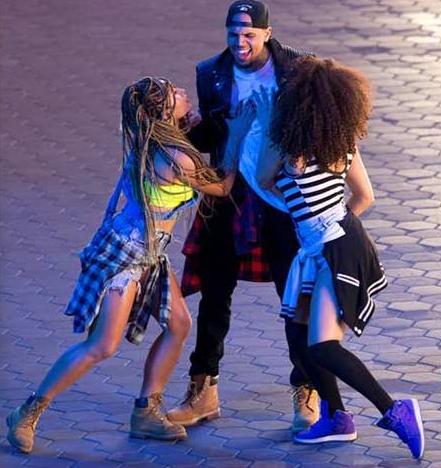 Chris Brown on set of music video (Photo Credit: Splash and TMZ)
R&B singer Chris Brown is out of rehab and back on a music video set. The singer recently completed 90-days in rehab for anger management and other undisclosed troubles. Brown left the facility looking healthier than ever. This past weekend, the star was spotted at Universal Walk in California shooting a music video for a new forthcoming project, which is slated for release this year.
Brown, who is engulfed in a lawsuits filed by money seeking individuals, attempting to capitalize on his probation status, is set to release new music over the coming months. Brown will also be working with girlfriend, model Karrueche Tran, on their clothing lines, one of which she gave the public a preview of on Twitter and Instagram.