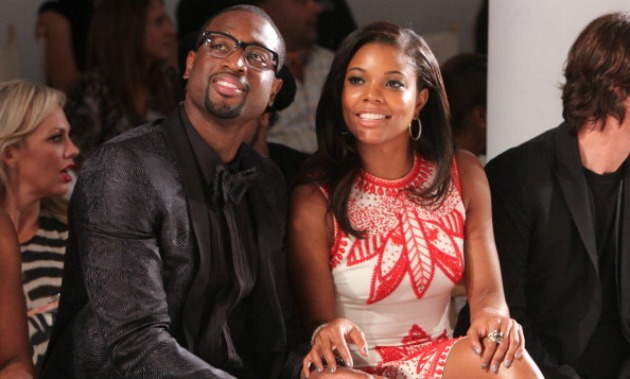 Dwyane Wade and Gabrielle Union
Aja Metoyer, the mother of Miami Heat star Dwyane Wade's 2-month old son, Xavier, stated she is not a gold digger, referring to herself as a university educated business woman. However, Metoyer's failure to use birth control is going to net her over $50,000 per month in child support payments for what could be the next 18-years. That's at least $600,000 per year.
Child support payments in states like California are assessed based on the parent's income and assets. Under this premise, the child is to live in the same manner and financial level as its wealthy parent. It is done as a provision to ensure the best financial quality of life for the child.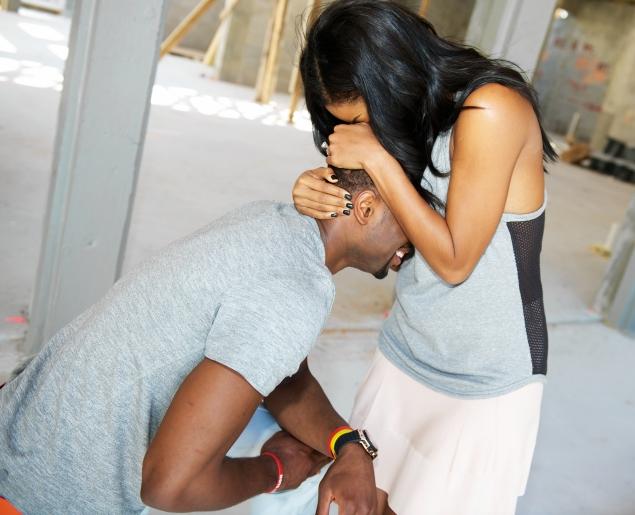 Dwyane Wade and Gabrielle Union as he proposed at Christmas. Wade was married to Siohvaughn Funches. Union was married to football player Chris Howard, but things like him "leaving the toilet seat up" led to divorce (run Dwyane, run).
For example, rapper Nas was hit with $40,000 in child support payments to then soon-to-be ex-wife singer, Kelis. It was later increased to $51,000 per month, infuriating the rapper. Nas went to a judge and had it decreased, as his income has declined and he is heavily in debt to the IRS (owes millions in back taxes to the government). Nas' monthly payment was halved. However, for a time Nas was forking over $51,000 per month to Kelis.
Wade's net worth is said to be $150,000,000, which far exceeds that of Nas. Metoyer, who lives in California, is in line to see payments that could exceed that of the $51,000 per month Kelis was receiving, once the case is properly processed in Los Angeles Superior Court. Therefore, it gives the appearance Metoyer was after Wade's money to get knocked up and so soon.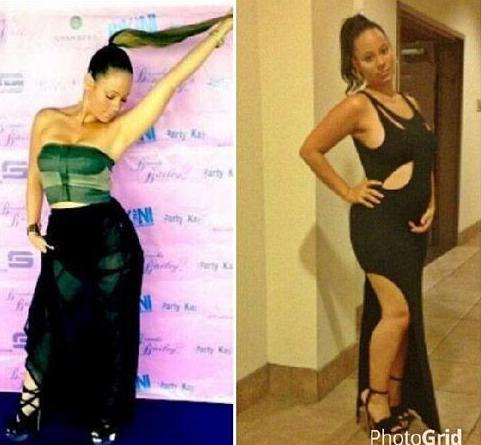 Aja Metoyer is mad at the press and public for calling her a gold digger
Nonetheless, money oriented Gabrielle Union, the fiancée of Wade (in a forthcoming union destined for disaster and divorce, pardon the pun) is not happy about the money Wade is going to have to shell out. He is already paying $25,000 per month to his ex-wife, Siohvaughn Funches, in Chicago, Illinois, in alimony payments.
Sounds like Wade trusted Metoyer too much. Truthfully, one can't completely trust people whilst dating, allowing them to handle birth control, as you don't know what they truly want from you. Some will see you as a chance to collect a big child support check every month. Some will see an unplanned pregnancy as a way to force someone into marriage or moving into your place, at the least. If one is going to engage in sex outside of marriage, one runs the risk of unplanned pregnancies and STDs, both costly in different ways.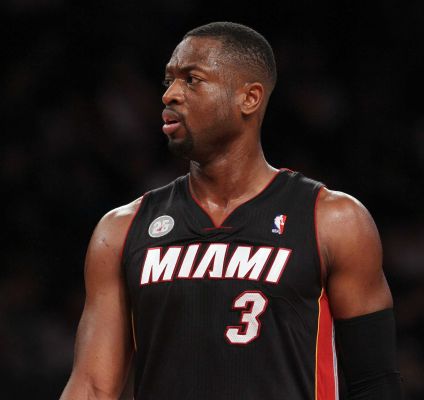 Dwyane Wade: I've got to pay her how much?!
Aja Metoyer bitterly slammed Wade on Twitter over their failed relationship that resulted in pregnancy. However, she needs to be mindful of what she states online as she has a son, who in a few short years can log onto the internet and read various cutting comments she made about his dad. Women should not poison their children's minds against their dads, as that hurts and damages the child as well.
Side Bar:
I remember years ago during a stand up comedy routine, comedian turned talk show host and author, Steve Harvey, joked about hearing that his child support payments would be $5,000 per month. He questioned why an infant would need that much money stating, "Why? Is my baby on crack."