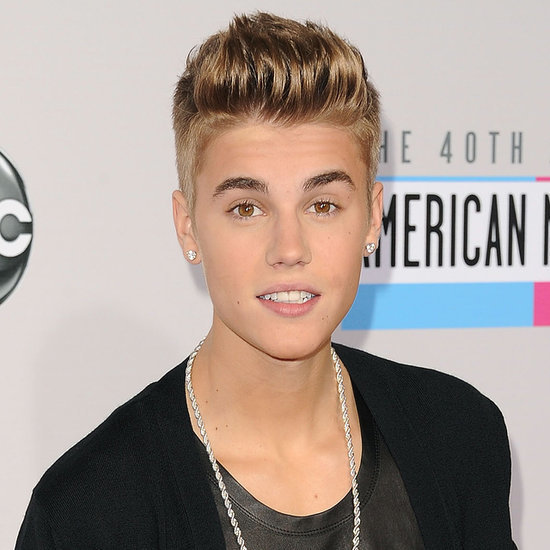 Justin Bieber
Radar Online is reporting Justin Bieber sent on-and-off-again-girlfriend Selena Gomez angry text messages when they broke up, labeling her vagina "talentless." Wow, I didn't know vaginas have talent like singing, dancing, playing the drums (LOL I'm kidding). Radar Online states Gomez's step-dad obtained the text messages from her and forwarded them to a friend, who released it online to expose Bieber.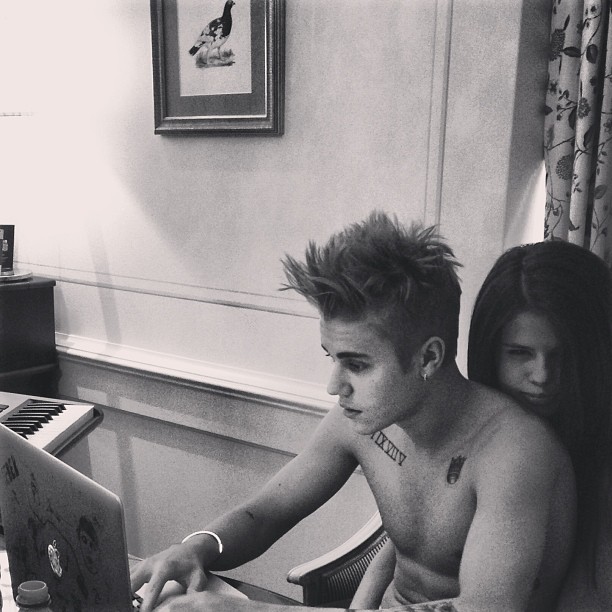 Bieber and Gomez reunited last year at a hotel and she had sex with him, only for him to break up with her again and pursue other women, bringing Selena to tears. People in Bieber's circle like Lil Twist and Lil Za procur women for him and encourage Justin to sleep with as many as possible, which is dangerous to his health.
Bieber's text messages to Gomez allegedly stated: "F**K YOU!!!!! I need to grow up?! HA ok! Enjoy life with OUT ME B***H!!! F**k you. F**k Scooter. F**k all y'all. IAM DONE!"
Then Gomez responded, "Good!!! Go 'retire' or whatever bullis**t attention ur trying to get."
That's when Bieber is alleged to have really insulted Gomez, "Can't hear you over my cash, babe!
You're only famous cuz of me. You know it. I know. Everybody knows. Bye. … Go f**k someone else. Keep that talentless p***y away from me!"
And there you have it. Two years ago Gomez took of her purity ring, which some girls and women wear as a reminder to themselves to wait until they are married to have sex, then allowed Bieber to take her virginity. They were two horny teenagers in lust. They didn't love each other. It was infatuation and it has brought them both heartbreak and suffering.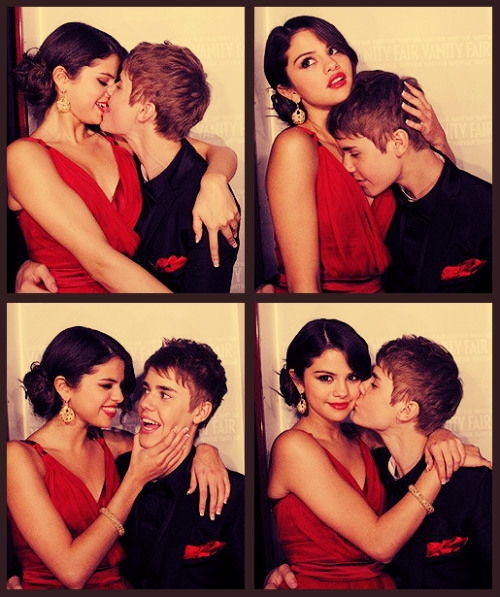 Selena thought giving Justin her virginity would keep him
When you think you love someone you'll want to have sex with the person. Temptation confuses people. People sometimes mistake lust for love. However, sex in the wrong context always ends up with someone getting hurt. Gomez found this out and has repeatedly looked on heartbroken as Bieber bedded other women right in the public eye (even prostitutes from brothels, making her scared to have sex with him anymore). She's devastated over Bieber's latest fling with industry groupie Chantel Jeffries.
STORY SOURCE
Justin Bieber's Advisors Tell Him To Stay Away From Selena Gomez Because She 'Is A Bad Influence'
Posted on Jan 24, 2014 @ 3:22AM - We thought it was the other way around! Justin Bieber's closest confidantes, including manager Scooter Braun, have advised the pop star to steer clear of his on-and-off-again girlfriend, Selena Gomez, because the ex-Disney starlet is a "bad influence," RadarOnline.com has exclusively learned.
"The message has been sent," a source close to the situation revealed. "There is always so much — ridiculous — drama involving both of them. They fight constantly and Selena loves to keep Justin hanging. He always acts out after they fight. Selena is just not good for Justin. They need to stay away from each other."...