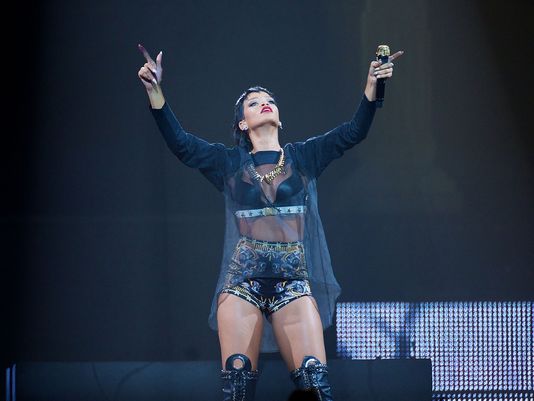 Rihanna
I received a tip yesterday revealing, after discovering singer Rihanna is making moves again for on-and-off-again boyfriend, R&B star Chris Brown, her record label Def Jam Records has emphatically warned her to stop pursuing him, labeling the crooner, "Bad for your career."
Rihanna's management company Roc Nation, headed by rapper Jay-Z, whom she's had a sexual affair with before and during his marriage to singer, Beyonce Knowles, has told her the same, but for different reasons - he's jealous of Chris Brown, the self-proclaimed love of her life.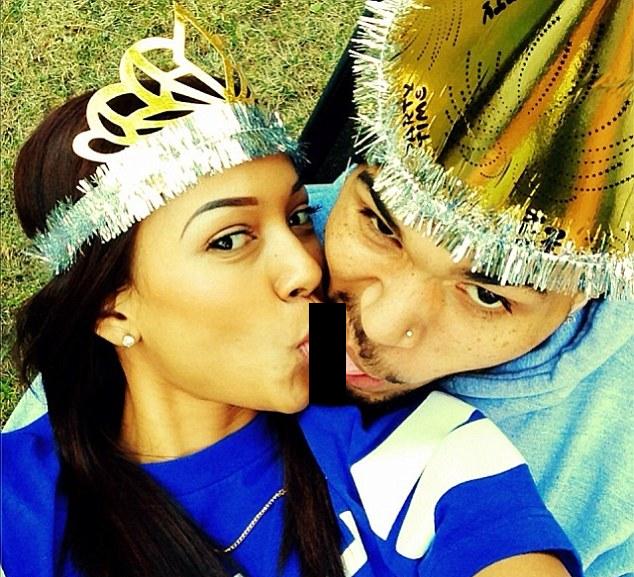 Karrueche Tran and Chris Brown (Photo redacted by the Judiciary Report)
However, Rihanna's not listening. I received another tip that Rihanna wants to move close to Brown when he buys his next home. Brown recently placed his second Los Angeles area home on the market for $1,900,000. Brown is currently dating long term girlfriend, Karrueche Tran.
Rihanna is expected to release a new CD this year and her fans have been slamming her for getting back with Brown last year, in a high profile reunion that ended in a sudden and embarrassing break up. Brown promptly went back to Tran, leaving promiscuous Rihanna in tears. Rihanna and some of her family and friends spent the rest of 2013 insulting Brown and Tran on Twitter and Instagram, lashing out in rage and jealousy.