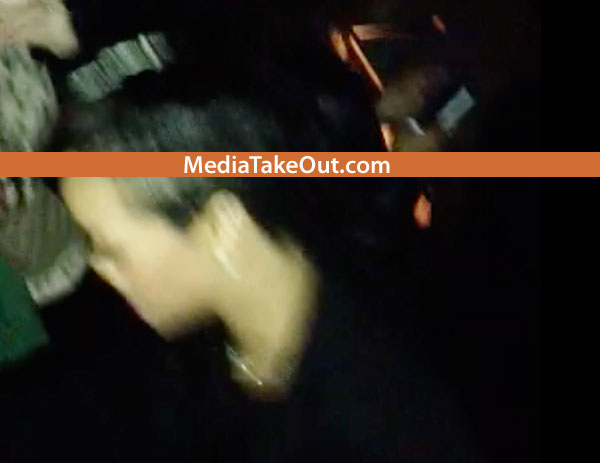 Rihanna got a new weave and went to visit Chris Brown in rehab
This article is a follow up to the December 5, 2013 Judiciary Report article "
Will Chris Brown Spend Christmas In Rehab
" which is also on
the time stamped blog
, where the site stated, "Karrueche Tran visits Chris Brown on Thanksgiving with a home cooked meal. If it had been Rihanna, she'd have visited him with a home cooked blunt (weed). Karrueche wins this round." Guess what, three days later, on December 8, 2013, Rihanna, who reads (and whines) about this site as stated in past columns, visited Chris Brown in rehab (LOL).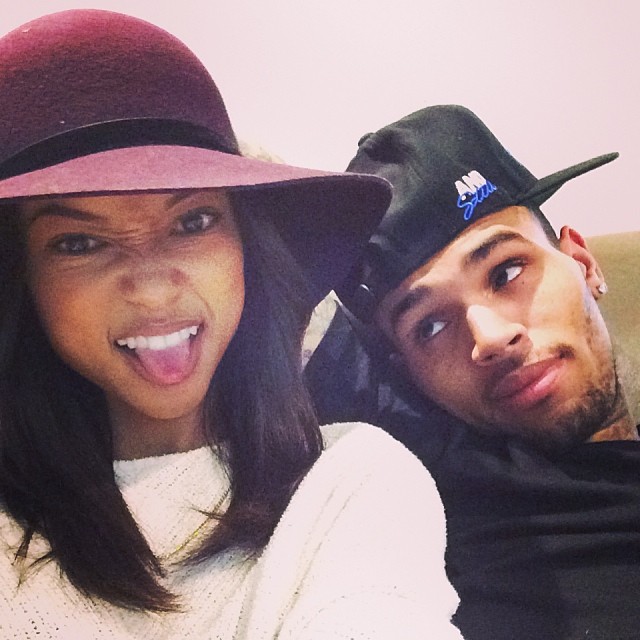 Karrueche Tran visited Chris Brown in rehab on Thanksgiving
The
Media Take Out website
has released a photo of Rihanna visiting on-and-off again boyfriend Chris Brown in rehab. Media Take Out also states they have video footage of Rihanna sneaking into the rehab facility to visit Brown, who is on probation and in the treatment center for anger management, among other things not fully being disclosed to the public to protect his privacy under HIPAA laws.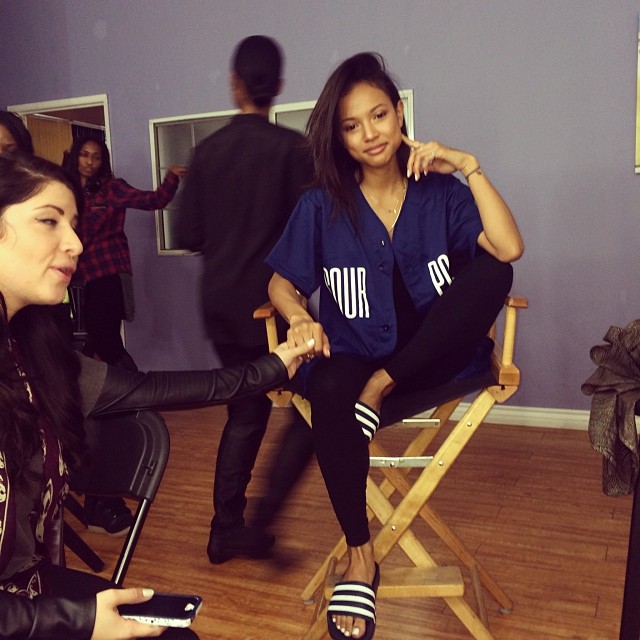 What Karrueche's expression probably looked like when she heard about Media Take Out's Rihanna story today
The Judiciary Report has maintained for several months that one of
the site's very credible sources
familiar with what's going on with Brown and Rihanna has repeatedly revealed she keeps inquiring about him. Rihanna is still in love with Chris Brown and wants him back [
Photo Released Of Chris Brown And Karrueche Tran Getting Close (Rihanna Needs To See This)
].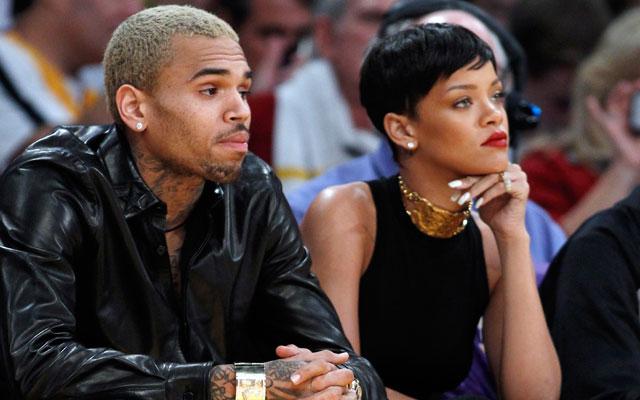 Chris Brown and Rihanna last Christmas
Some of Rihanna's fans have scoffed at the suggestion, repeatedly sending me snide tweets on the subject, but it's true. The "Rihanna
Navy
Dinghy" needs to let it go. While I can't vouch for other sites, I stand behind mine and I've broken several stories on Chris Brown and Rihanna that later proved true. I don't write lies or garbage.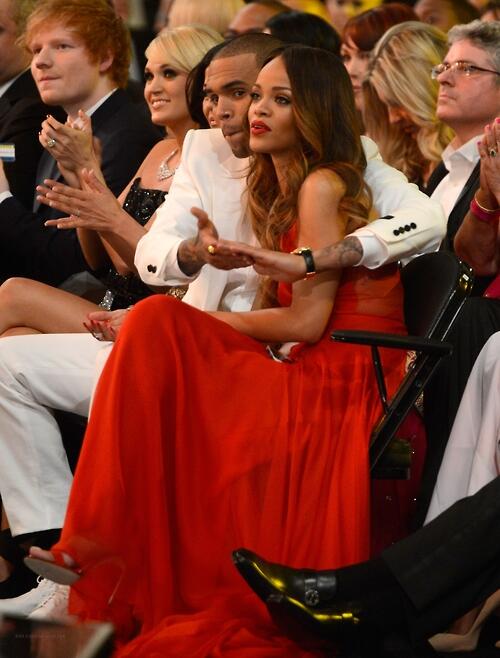 Chris Brown and Rihanna before they broke up again
When a woman ceases to care about a man, she doesn't ask about him, where he goes, what he does and with whom, as the site has consistently stated for several months regarding Rihanna repeatedly inquiring in the industry about Chris behind the scenes. Ladies, you know what it's like when you're not interested in that man anymore. Someone mentions him and you're like "who?" or "whatever" (joking). It's only when you still care about a man in a romantic way that you wonder and ask about him.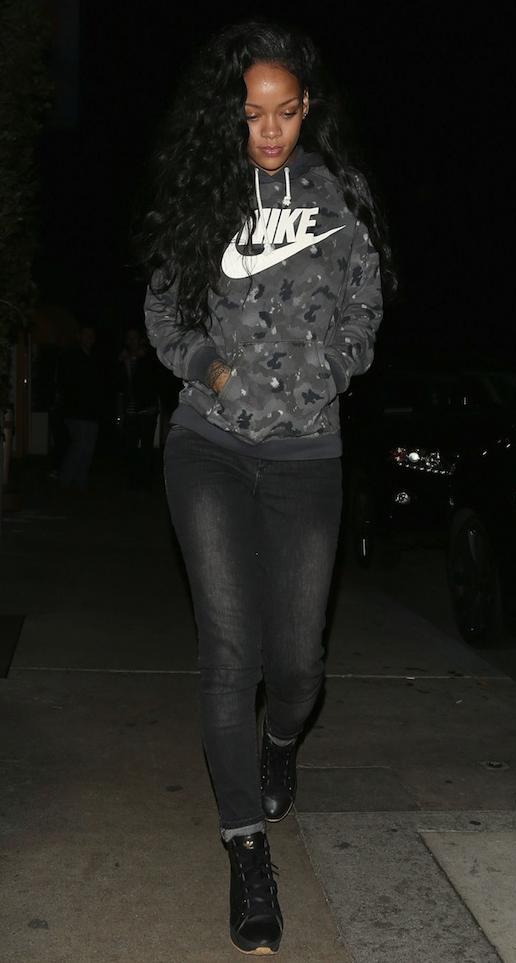 Rihanna
The fact of matter is Rihanna is still very much in love with Chris Brown. She is not over him at all. However, as stated on the site a few months ago, I was informed he has mixed feelings regarding her, due to the legal problems and ongoing probation stemming from the domestic violence incident between the two of them that occurred in 2009, which has destroyed his career and other aspects of his life.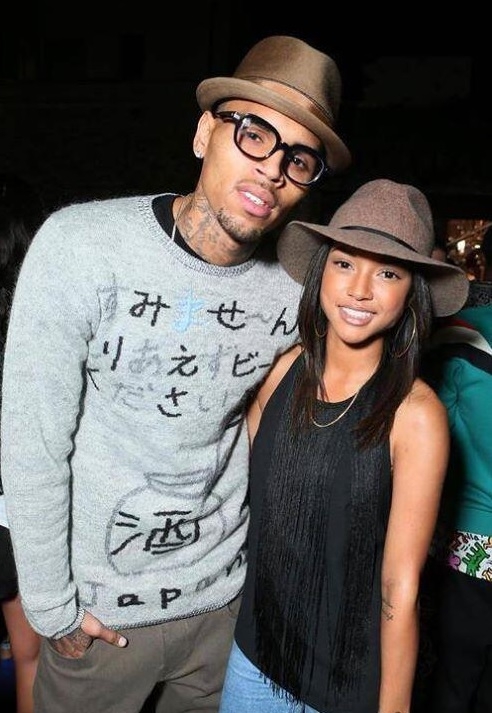 Chris Brown and Karrueche Tran
Ironically, Rihanna needs rehab more than Chris Brown (who needs it as well), as she has a cocaine, ecstasy and weed problem, along with alcoholism issues. She is not a recreational drug user, which in itself is dangerous. Rihanna is what is known as a junkie who believes in consuming potent amounts of drugs and alcohol to get high and black out to forget her pain. This is very dangerous, as users in this category are more likely to overdose and die. And at the rate Rihanna is going, she is going to overdose and die at a young age if there is no successful intervention.