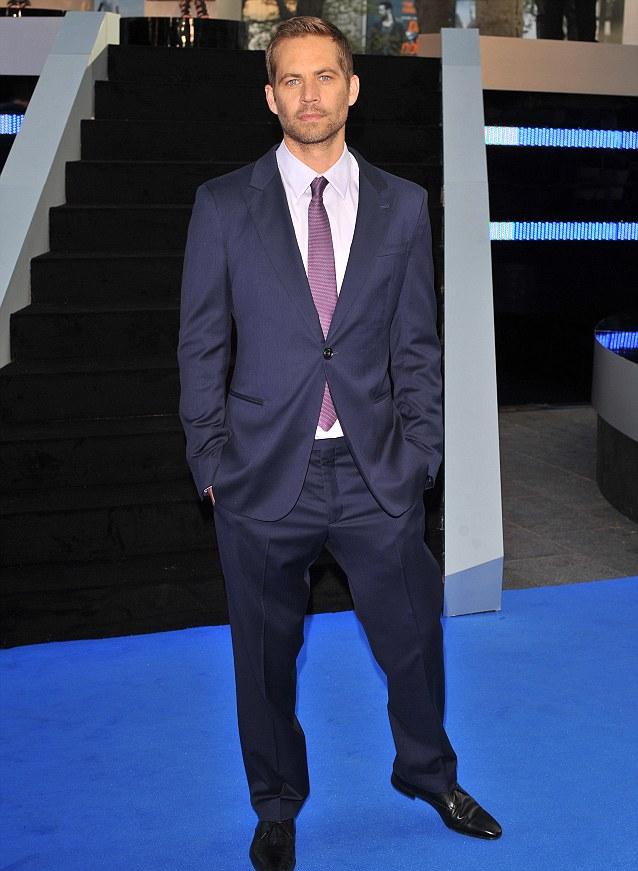 Paul Walker
Stunningly handsome "Fast And Furious" star
Paul Walker
has died in a tragic, fiery car crash. The good looking actor has been a staple in the "Fast And Furious" film franchise since its inception in 2001. Walker was a passenger in the Porsche Carrera GT of friend and financial advisor, Roger Rodas, a former race car driver.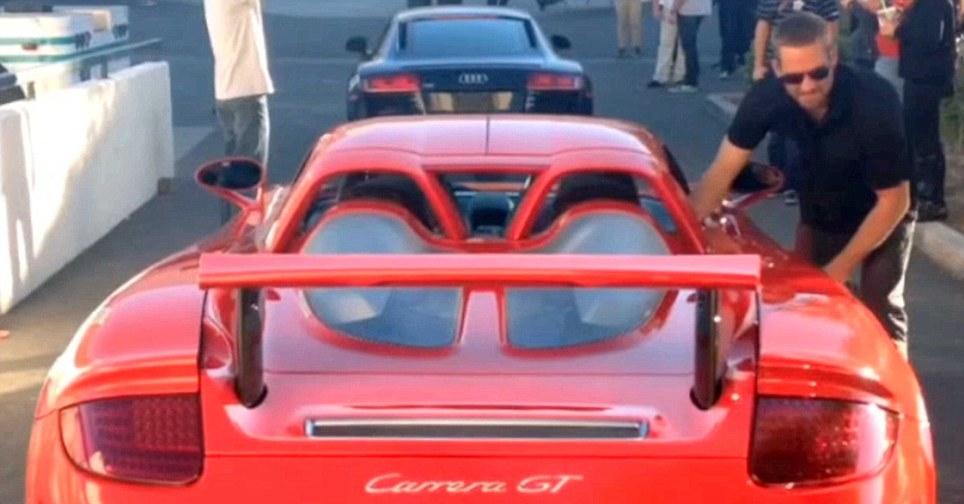 Last known picture of Paul Walker, taken on November 30, 2013, shortly before he died minutes later.
The two were attending a fundraising event hosted by Walker's non-profit charity organization Reach Out Worldwide. Rodas, who was behind the wheel, took Walker for a joyride in his Porsche. The car careened out of control and crashed into a light pole and tree, presumably killing them instantly. Authorities have confirmed speed was a factor in the crash. Figure eight and donut patterns were observed on the road at the site of the crash.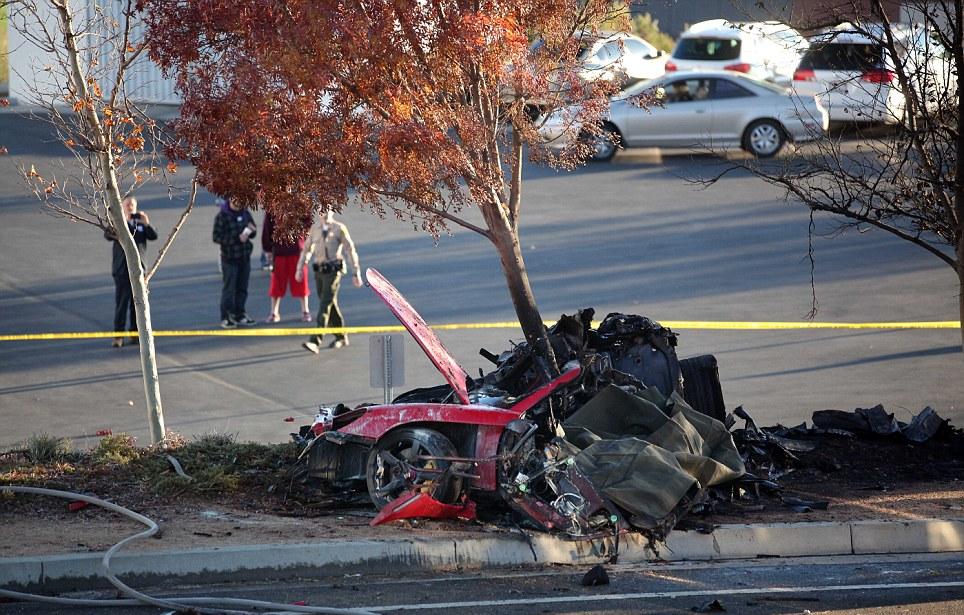 The crumpled Porsche Paul Walker and friend Roger Rodas went for a drive in, crashing into a tree.
From start to finish the impact phase of the accident was a fireball. A motorist in another vehicle, who saw the car wrapped around a tree, after having knocked over a light pole due to the crash, stated to other drivers, "Drive away. It's going to blow up." A female motorist in another vehicle called 911 emergency services and stated as a loud bang is heard, "The car is in half. Yes there is someone in there."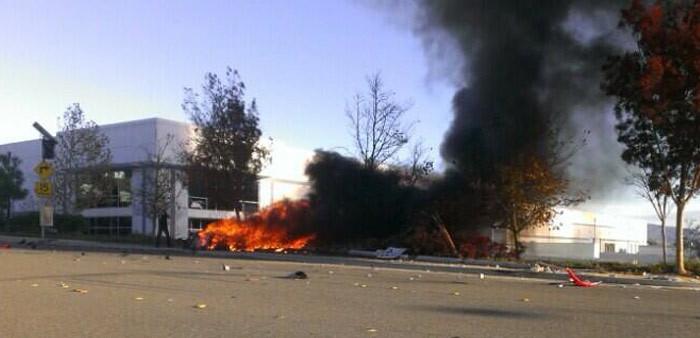 The car on fire after the accident
Jim Thorp, a man who had met Walker earlier at the event stated, "A man and his wife. They saw it happen. They have it on video tape. They thought it was a film being made. They didn't know it was Paul or Roger. They had no clue. They just saw a very nice car get in an accident and then blow-up."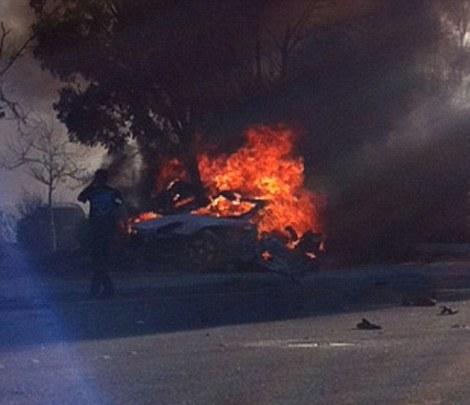 Another photo of the car on fire after the accident as onlookers summon help
There are reports Rodas' 8-year-old son bravely, but sadly unsuccessfully tried to rescue his father from the mangled car. Onlookers tried to out the blaze with fire extinguishers, but were unable to do so. When firefighters arrived they were able to put out the blaze. However, Walker and Rodas were pronounced dead on the scene. Their bodies were burned beyond recognition, requiring the coroner's office to request dental records of the two men to make a positive identification.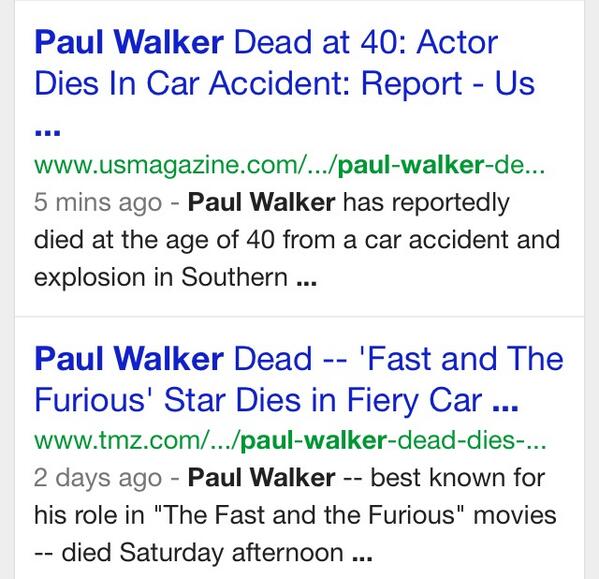 A screen grab that began making its way around Twitter on November 30, 2013. It contains a snapshot of TMZ's article links on November 30, 2013,the day Paul Walker died in a car crash. Look at the bottom article link and summary, it says "2 days ago" meaning it was published two days prior to November 30, 2013, the date of the deadly car accident that claimed Walker's life. TMZ has some explaining to do. TMZ has since deleted it from their site.
Ironically, TMZ's archives contained an article about Walker's death two days before it happened, which led to many publicly asking what is going on. One of two things happened. In the past, TMZ has engaged in article backdating to claim scoops and may have backdated it too far.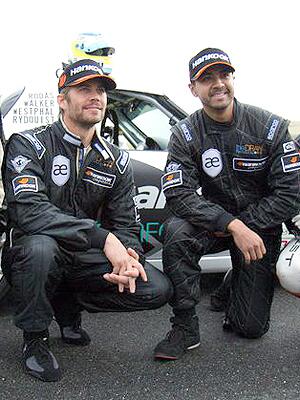 Paul Walker and Roger Rodas
TMZ is on their own software blogging system, not apart of a major blogging platform such as Blogger or Wordpress. The Judiciary Report's blog is on Blogger's system and the blogging service sets the same time and date for every blog it hosts, accompanied by the time zone. TMZ is free to set anytime they wish, as its their own software and platform.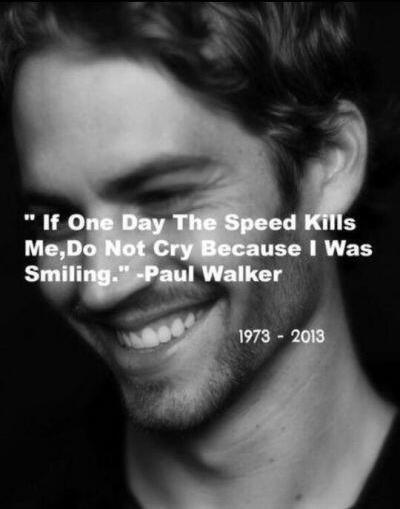 A sad quote Paul Walker once issued, which ironically now sums up his death due to traveling in a speeding car
I've seen TMZ backdate articles. For example, one reads the main page of TMZ in the morning and by noon, newer articles appear, but with earlier time stamps that the ones you read in the morning, all in an effort to claim they were first in breaking a scoop. It is unnecessary, as TMZ has legitimately broken a number of stories.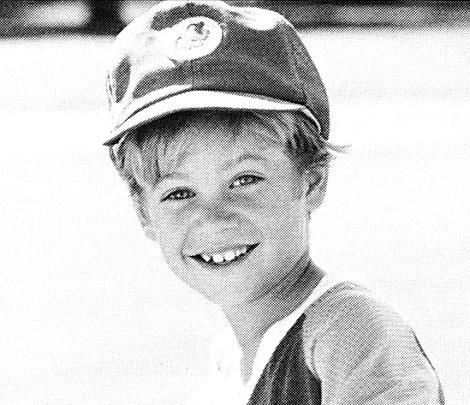 Paul Walker as a child
Solely due to TMZ posting a story about Walker's death two days before it happened, another theory floating around online is the Hollywood "Illuminati" (Kabbalah) was involved in Walker's death (
Virginia Rapper Shoots His Best Friend In The Head As An Illuminati Sacrifice In Order To Be Famous In Hollywood
). As the Judiciary Report has stated in past columns well before Walker died, TMZ is apart of the Hollywood "Illuminati" whose members have been dying left, right and center under tragic and mysterious circumstances indicating foul play (Michael Jackson, Whitney Houston, Tupac, Notorious BIG, Keith Carradine, among others).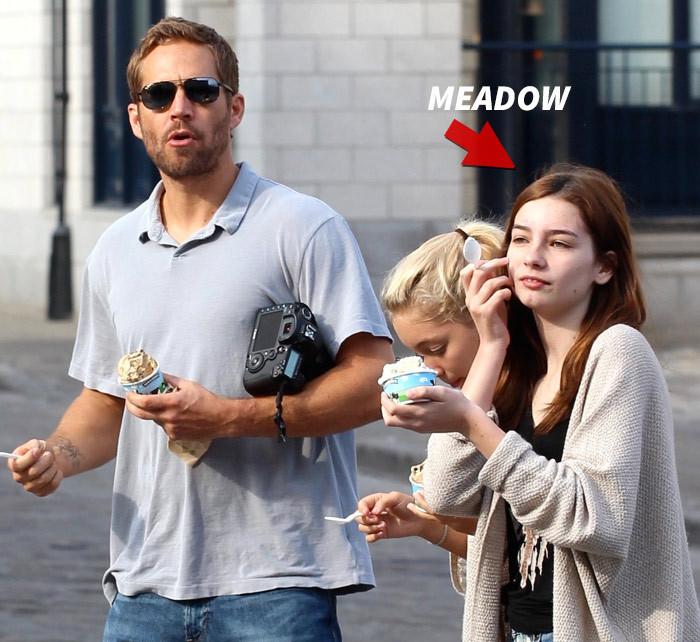 Walker is survived by his 15-year old daughter Meadow Rain Walker, from a relationship with Rebecca McBrain
Over a decade ago, "2 Fast 2 Furious" was filmed near my former house in Miami. It was a pleasant surprise to leave home for the day only to see Walker behind the wheel of a car driving by, while being directed and filmed by director John Singleton. Walker looked amazing in the scene. This is how I will remember him. The Judiciary Report sends its condolences to the families and friends of both men.
RELATED ARTICLES