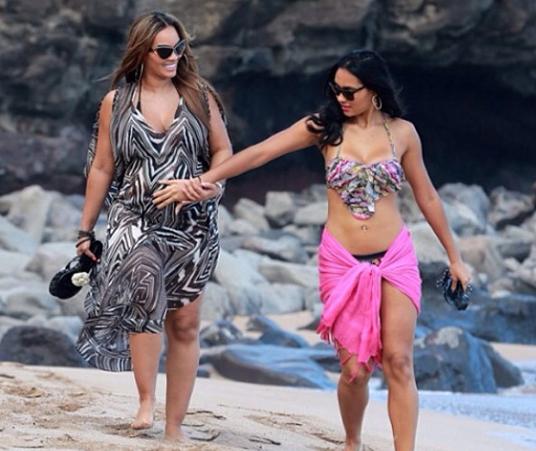 Evelyn Lozada and her 19-year-old daughter Shanice
"Basketball Wives" reality star Evelyn Lozada, who had her marriage to former NFL star Chad "Ochocinco" Johnson annulled less than a year after they wed in 2012, is six months pregnant...and it's not his baby. You know, Johnson is somewhere in Miami having a nervous breakdown, as he's been begging her to come back to him all year.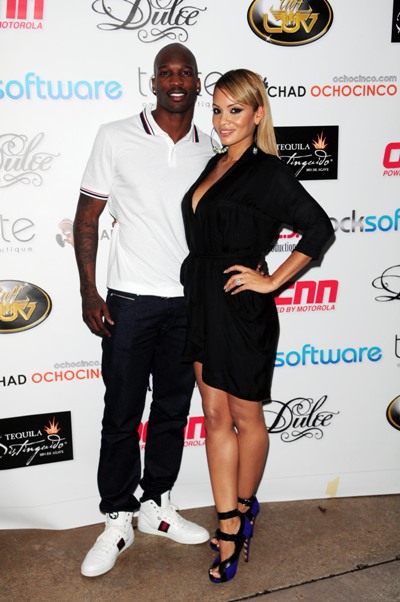 Chad "Ochocinco" Johnson and Evelyn Lozada
The two were involved in a domestic violence incident, where Lozada discovered Johnson was cheating on her a few weeks into their marriage. She told him she does not want to have a baby with him anymore and he snapped. This led to Johnson headbutting her, leaving Lozada with a gash in her forehead and two black eyes.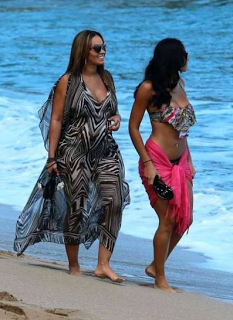 Internet blogs are suggesting multi-millionaire MLB baseball player Carl Crawford, 33, is the dad of Lozada's unborn baby. However, this has not been confirmed. Either way, no one is reporting Johnson got Lozada pregnant.