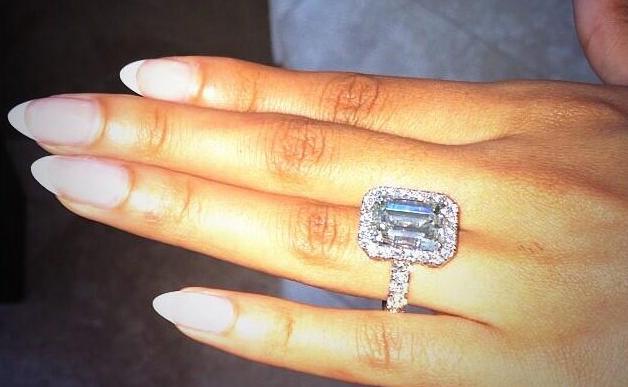 Evelyn Lozada engagement ring
"Basketball Wives" reality star, Evelyn Lozada, has been dropping hints on Twitter and Instagram that she is engaged to $150,000,000 baseball player Carl Crawford. Lozada is six-months pregnant with his baby, after successfully and mercilessly ousting the mother of his two children, Amy Freeman. Crawford and Freeman have a 9-year-old and 6-month-old. He is now suing her to remain in the State of California, rather than moving to Arizona, where Lozada is located.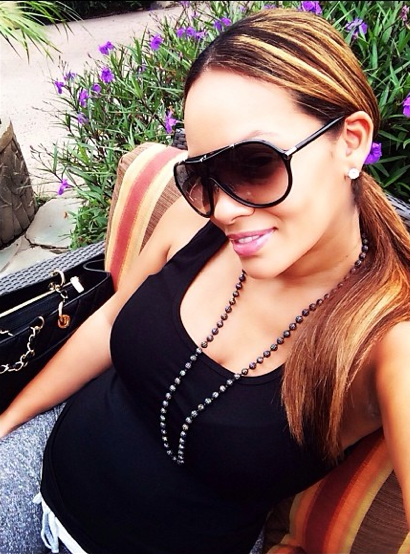 Evelyn Lozada
Lozada showed off her engagement ring online yesterday, unable to contain her excitement. Lozada divorced multi-million dollar NFL football player, Chad "Ochocinco" Johnson, 5-weeks after marrying him. Lozada confronted Johnson about cheating on her, as attested by a receipt in his car for a box of condoms, prompting him to headbutt her, which was wrong.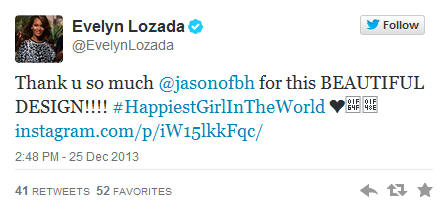 Evelyn Lozada's tweets about her engagement ring
Johnson has been in court this year trying to get his hefty child support payments reduced, as he has five children with his former long term girlfriend in Miami and is making less money after being released by the Dolphins over domestic violence. According to local reports, one of Johnson's properties in Miami, a luxury condominium, went into foreclosure.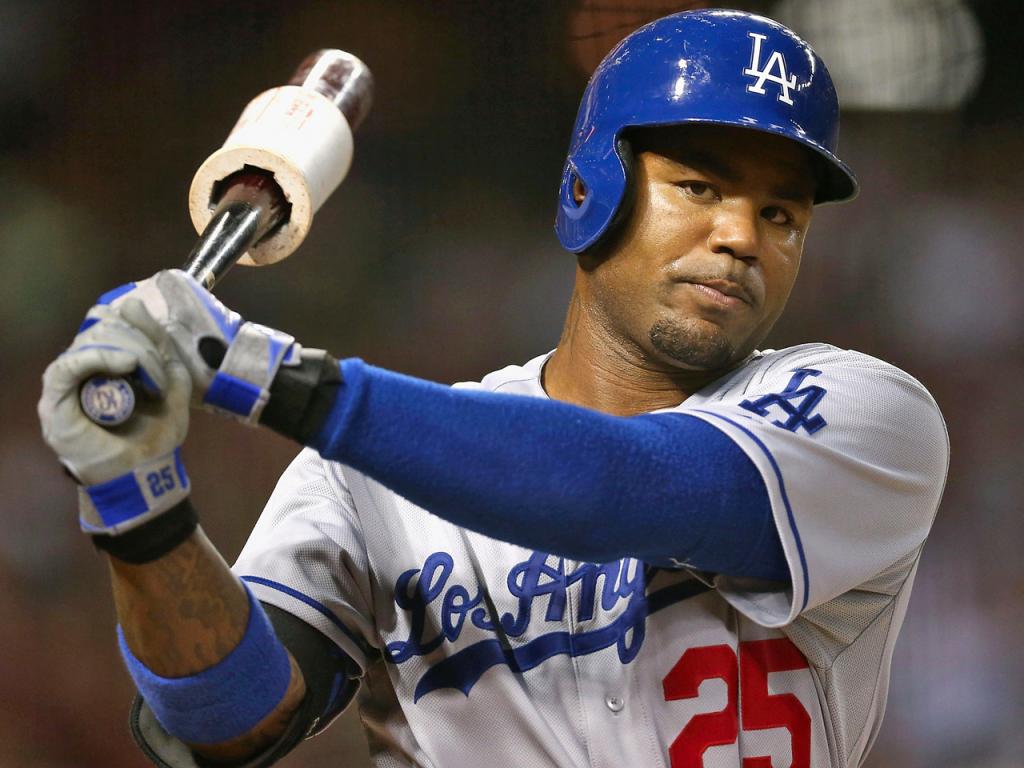 Carl Crawford
Prior to dating and marrying Johnson, Lozada was engaged for a long time to NBA basketball player, Antoine Walker, whose net worth was $120,000,000, after signing with the Miami Heat. However, Walker also landed in financial trouble while with Lozada and filed for bankruptcy.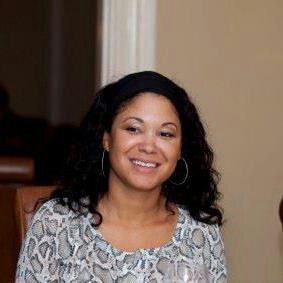 Amy Freeman
Girl, what are you doing to these men that they end up in money trouble. What's going to happen to Crawford's millions. Please don't bankrupt this man. If you love a man you'll help him increase his wealth, not deplete it.