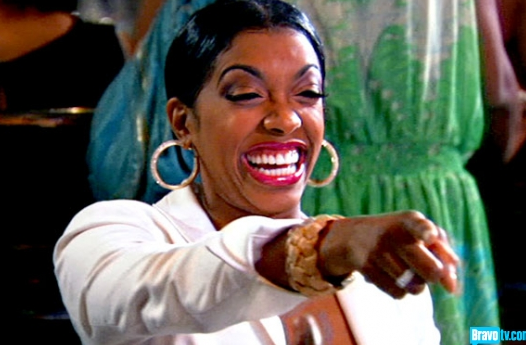 Porsha: you actually paid me hahaha!
"Real Housewives Of Atlanta" star Porsha Stewart is being accused of fraud and theft over a public appearance that went awry. According to TMZ, a woman named Tanika Olivier paid Stewart to make a four hour appearance in Ocoee, Florida. However, Stewart showed up 3 hours and 40 minutes late as the event was ending. Stewart received $2,000 in advance and demanded the remaining $2,000. Outraged someone called the cops, who encouraged them to resolve their dispute. Olivier paid Stewart the remaining balance, then stopped the check (LOL). Stewart should give Olivier all her money back.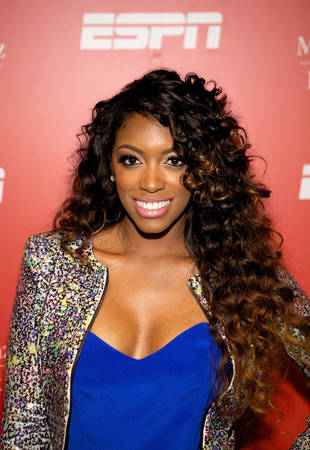 Porsha Stewart
In other Porsha news, the reality star stated on the show regarding her husband she and others suspect is gay, "A doctor said, 'Porsha, I'm concerned. You're supposed to be pregnant by now,' and I was actually too embarrassed to even tell the doctor 'I'm not pregnant because my husband hasn't really been trying. I put on my lingerie, I worked out, I kept my body up and I felt like, hey, 'What is going on?'" Porsha, that's because you don't have a penis.