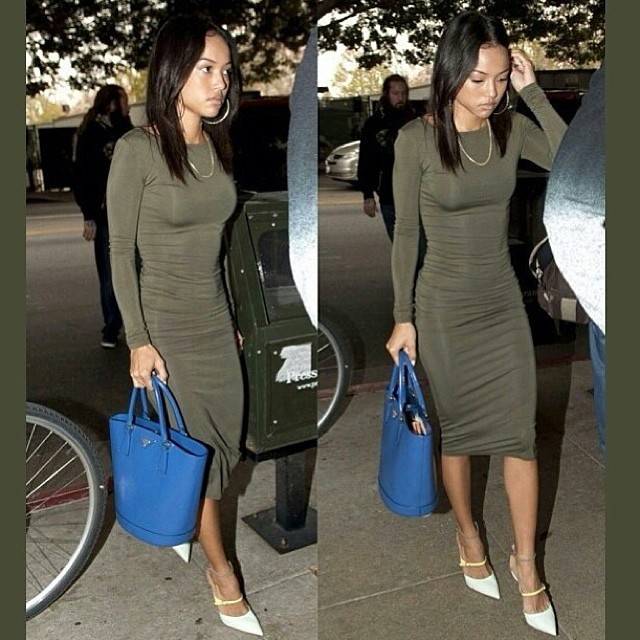 Karrueche Tran: I know I look better than the forehead
After much ridicule from some of Rihanna's hateful "stans" (see: deranged) model Karrueche Tran, who is Chris Brown's girlfriend, is set to launch her The Kill clothes collection this winter. Tran enthusiastically debuted pictures of her designs, backed by Brown and it is an ambitious project. The petite model posed in her creations that she is proud of.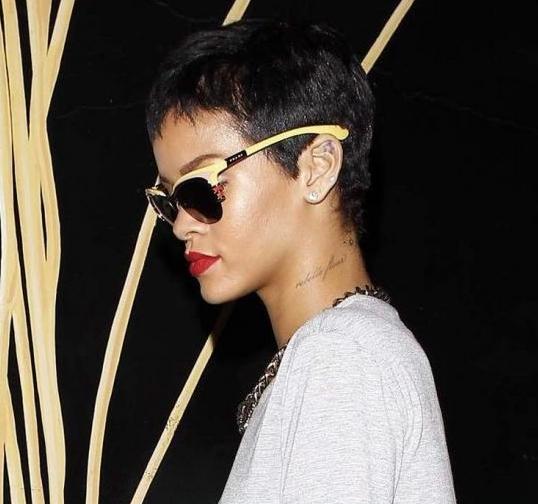 Rihanna A/K/A the forehead
Rihanna's fashion line River Island faded shortly after take off (who knew women didn't want to dress like a freebasing street walker *sarcasm*). Sales have been poor, which is ironic, considering some of her family and fans keep harassing Tran on Instagram and Twitter calling her poor, when she is not. Tran is making more in modeling gigs and appearance fees than Rihanna's family and fans. Will Tran's fashion line do better than Rihanna's struggling River Island. Stay tuned.