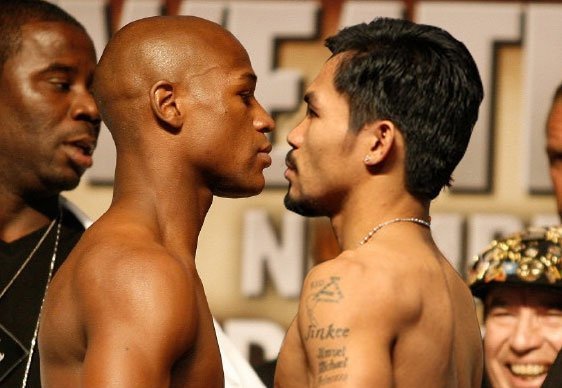 Floyd Mayweather and Manny Pacquiao
A dream boxing match would have been heavyweights Muhammad Ali vs. Mike Tyson in their prime, but due to being generations apart, that wasn't going to happen. However, another great fight that could go from fantasy to reality is Floyd Mayweather vs. Manny Pacquiao.
A fight between Mayweather, 36 and Pacquiao, 34, would be a boxing fan's dream. The fight would be sold out with record cable viewing numbers and sales. The two men have "rope-a-dope" around the idea for for quite a while, but if they want it to happen, they should make preparations to do so soon, as time is going by. Regardless of the outcome the fight would be historic and remembered for generations.