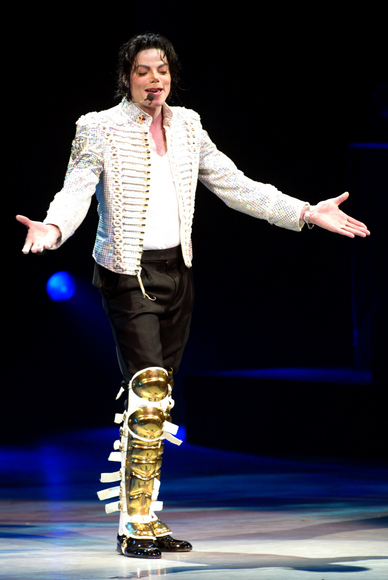 Michael Jackson
In the November 26, 2013 article "
Michael Jackson's Doctor: I Held Michael Jackson's Penis Every Night
" the Judiciary Report stated, "Urinating is a normal bodily function and many people become incontinent as they get older, but Murray violated patient privacy and confidentiality in telling the world all these things about Jackson. Too much information. We really didn't need to know all this."
Two days later, November 28, 2013 (yesterday), TMZ broke a story that Michael Jackson's estate has now sent a "cease and desist" letter to Conrad Murray accusing him of violating doctor-patient "confidentiality." The estate is threatening to sue Murray if he doesn't stop with the revelations. Living or deceased, doctors are not allowed by law to disclose items about their patients' medical records (conditions).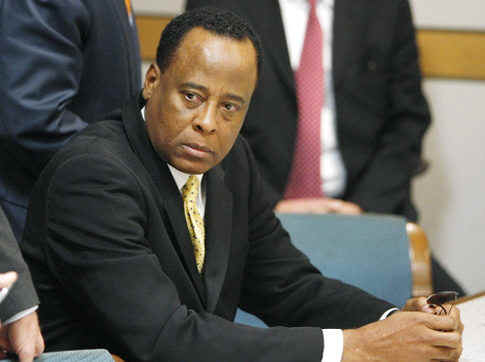 Conrad Murray
Yesterday, Jackson's estate also informed TMZ that they are sending letters to the medical boards Murray seeks to have his license reinstated with. Weeks ago on October 26, 2013 the Judiciary Report warned Murray is not reformed and should not get his medical licenses back (
Michael Jackson's Doctor Applies To Get License Back But Should It Be Reinstated
). His subsequent conduct bolster's the Judiciary Report's previous assessment of him, which the site still retains.
The Judiciary Report told the public he was going to do these things before he did it. The Judiciary Report began warning about him the day before he was released. Jackson's lawyers should have been on him the moment they heard he was getting out of jail, serving him legal warnings while incarcerated.
STORY SOURCE
Michael Jackson Estate Rips Conrad Murray Over Penis-Holding Claims You're a Shameful Coward
11/28/2013 10:00 AM PST BY TMZ STAFF - The Michael Jackson Estate has had just about enough of Dr. Conrad Murray running his mouth -- talking about things like how he used to hold MJ's penis every night -- and now it's demanding he shut up once and for all ... or face a lawsuit.
MJ Estate lawyer Howard Weitzman fired off a cease and desist letter to Murray earlier this week, writing, "Your recent comments to the media about Mr. Jackson's medical treatment and ultimate death shamefully violate the physician-patient privilege under California law."
He calls Murray a COWARD for attempting to use the media to defend himself ... instead of testifying in court during his manslaughter trial. If Murray keeps talking, Weitzman says the Estate will file suit -- and will subsequently inform any medical board with which Murray attempts to obtain his medical license that he violates the doctor-patient privilege willy-nilly.
As we reported, Murray has been blabbing his big mouth all over the place ... telling reporters all sorts of sordid details about MJ, like how the singer couldn't hold in his pee while he was sleeping ... and how he held MJ's penis every night.