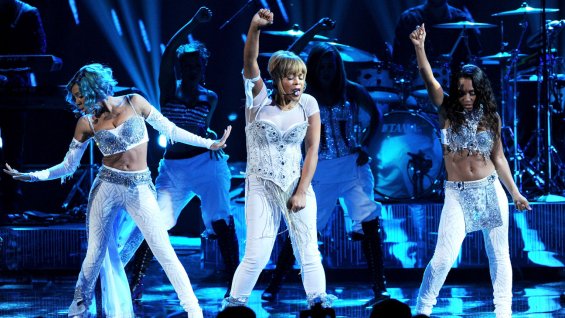 TLC with Lil Mama (left)
After the death of rapper Lisa "Left Eye" Lopes, the sales of music trio TLC hit the skids. The best selling girl group in American music history, soon called it a day shortly after her death when their subsequent album failed, helmed by the weak single "Girl Talk."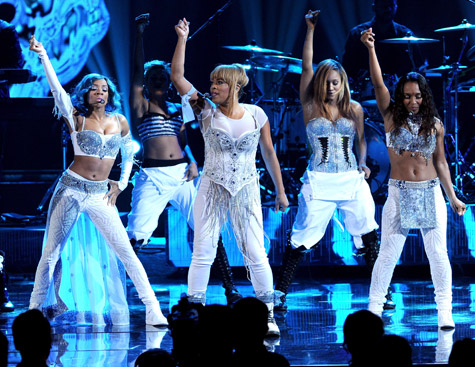 For years, the family of Lopes has fiercely opposed the group replacing Left Eye, which surviving members Tionne "T-Boz" Watkins and Rozanda "Chilli" Thomas obliged. Therefore, it is a surprise to many this week to see rapper Lil Mama, who starred as Left Eye in the group's 2013 biopic "CrazySexyCool: The TLC Story" performing in her stead on "The American Music Awards" and "Dancing With The Stars."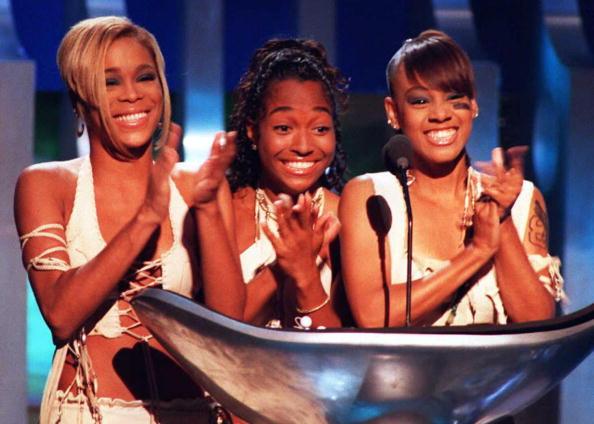 The original TLC
The performances were not up to the level of the group's past appearances. T-Boz has been struggling with the debilitating disease Sickle Cell Anemia and it is affecting her performances. Lil Mama sticks out, because at the end of the day, the group's fans are going to repeatedly remember she is not Left Eye. Comments on social networking reveal the performances have not been well-received. It's not the same for many.