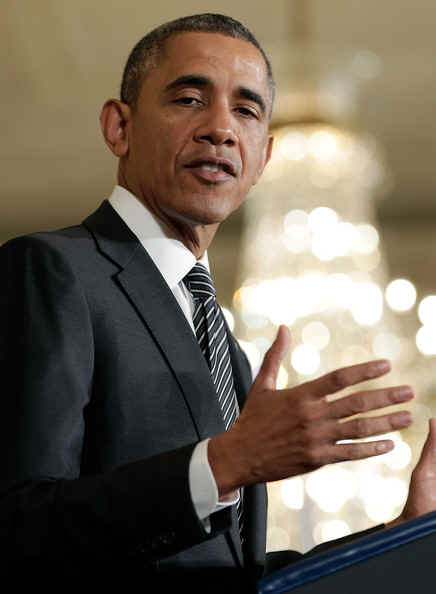 President Barack Obama
In the November 18, 2013 Judiciary Report article "
Congress Gives Americans A One Year Extension To Keep Health Insurance After Being Dropped Because Of Obamacare
" the site stated the Obamacare site has been hacked and sabotage. The next day in Congress (October 19, 2013) experts stated the same (see external article excerpt below).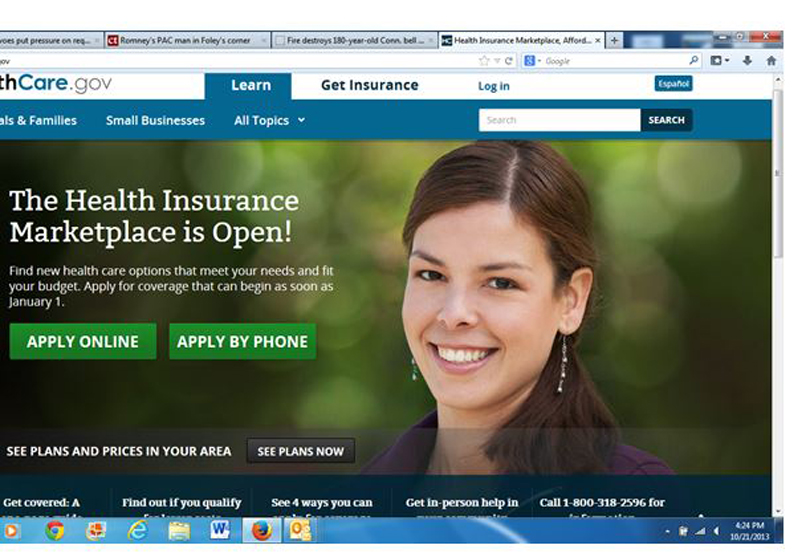 Obamacare website
Do keep in mind that any website can be hacked and sabotage by anyone desperate enough to break the law and do so, but
www.healthcare.gov
has some serious security flaws, which can be exploited to steal individuals personal and identifying information.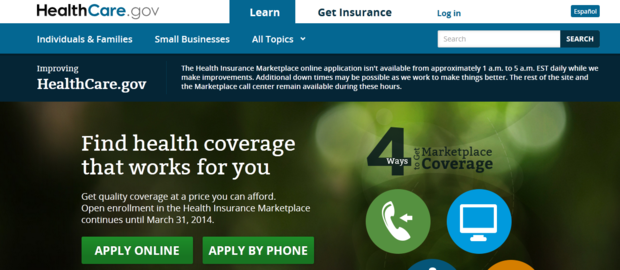 Obamacare website
The trouble prone
www.healthcare.gov
has experienced a host of problems that bare the tell tale signs of sabotage. As the Judiciary Report's regular readers know, this site has been hacked by hackers working for Madonna's pseudo-religious Kabbalah cult, in attempts at violating the constitutional right to free speech and free press, for having exposed their unlawful behavior, for which they are under federal investigation.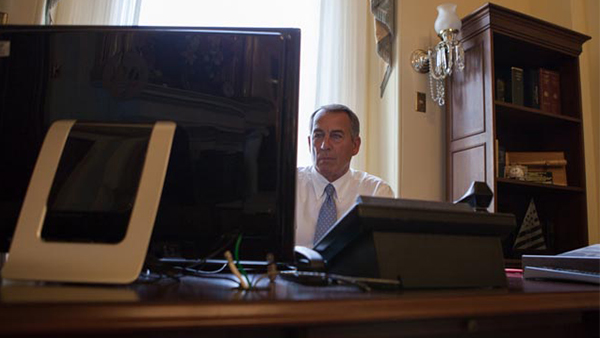 U.S. House Speaker John Boehner tried to sign up for health insurance through Obamacare but the site malfunctioned
Watching the
www.healthcare.gov
crisis unfold, I couldn't help but recognize similar signs of sabotage this site has experienced. The government has a problem on its hands. Adding to
www. healthcare.gov
problems is, not even U.S. House Speaker, John Boehner, could get the site to work, receiving an "internal server error" when he tried to buy health insurance.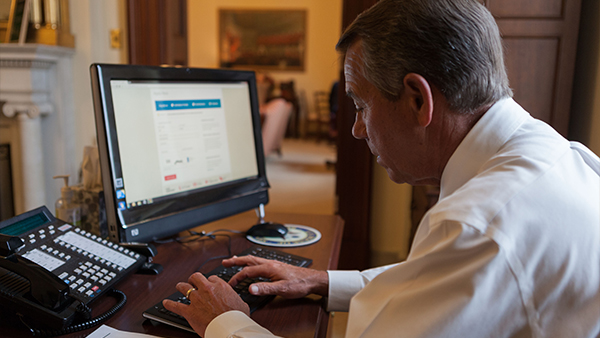 My suggestion would be for the government to privately and formally summons computer experts, in the strictest confidence, on a national security basis for assistance in repairing and rebuilding key elements of the
www. healthcare.gov
site. People who've worked on websites for companies such as Humana and Coventry health care, to name a few, in an effort to gain insight on how to keep a healthcare site of said nature up and running. Choose tech experts already in the healthcare field with a proven track record. The site can be properly fixed.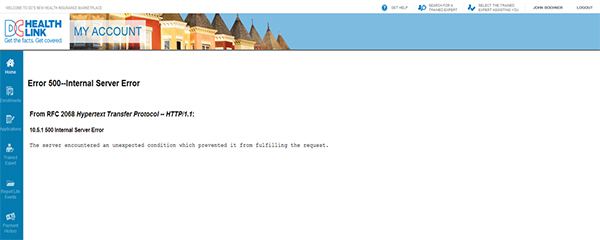 Side Bar:
whether you are a musician, mechanic or banker, it's best to go to website companies, who have created successfully running websites in your chosen field. There are aspects of site creation and maintenance unique to many fields, so it is best to go with those tried and true in your area of commerce.
Side Bar 2:
Over the past few years, some liberals in Hollywood had been publicly chastising the government by stating it is "embarrassing" that America doesn't have a free national healthcare program. However, nations who have successfully done so, such as Britain, operate under different guidelines. It is like comparing apples and oranges.
In Britain, the tax rate is 10-20 percent higher than in America (for various people) and this system has been in place for decades. As such, for decades the British government has successfully and skillfully used this money to take care of the health care needs of its people (free medical and dental), as well as maintaining other facets of the nation (schools, parks, government housing).
Obamacare is something new, that has been implemented without higher overall national taxation, but requiring citizens pay for mandatory health care. Therefore, there are and will be issues that need to be addressed so as not to bankrupt citizens in certain income brackets. Now, if liberals in Hollywood would like a 20% tax increase to help Obamacare run more smoothly, please start writing the IRS bigger checks. If not, give your gums a rest and have a seat.
STORY SOURCE
Healthcare.gov 'may already have been compromised,' security expert says
Published November 19, 2013 - Nov. 19, 2013: Security experts testify before a senate panel about security risks facing the healthcare.gov website. Not only is healthcare.gov at risk, it may already have been compromised, a security expert testified before the Senate. "Hackers are definitely after it," said David Kennedy, CEO of information security firm TrustedSEC before a House Science, Space, and Technology committee hearing on security concerns surrounding the problematic Healthcare.gov website.
"And if I had to guess, based on what I can see … I would say the website is either hacked already or will be soon." Kennedy told FoxNews.com he based this on an analysis revealing a large number of SQL injection attacks against the healthcare.gov website, which are indicative of "a large amount" of hacking attempts.
'I would say the website is either hacked already or will be soon.' - David Kennedy, CEO of information security firm TrustedSEC... All four cyber security experts unanimously concurred that, given the security issues, Americans should not use the site at present.
Cyber Experts To Congress: Shut Down The Obamacare Website Until It's Secure
Nov. 20, 2013, 5:41 AM - (Reuters) - President Barack Obama's HealthCare.gov site is riddled with security flaws that put user data of millions of people at risk and it should be shut down until fixed, several technology experts warned lawmakers on Tuesday.
The testimony at a congressional hearing could increase concerns among many Americans about Obama's healthcare overhaul, popularly known as Obamacare. Opinion polls show the botched rollout of the online marketplace for health insurance policies has hurt the popularity of the effort.
The website collects personal data such as names, birth dates, social security numbers, email addresses and other information that criminals could use for a variety of scams. In a rapid "yes" or "no" question-and-answer session during a Republican-sponsored hearing by the House of Representatives Science, Space and Technology Committee, Republican Representative Chris Collins of New York asked four experts about the security of the site:
"Do any of you think today that the site is secure?" The answer from the experts, which included two academics and two private sector technical researchers, was a unanimous "no." "Would you recommend today that this site be shut down until it is?" asked Collins, whose party is opposed to Obamacare and has sought to capitalize on the failures of the website since it opened for enrollment on October 1.
Three of the experts said "yes," while a fourth said he did not have enough information to make the call "The privacy and security of consumers' personal information are a top priority," White House spokesman Jay Carney said after the hearing...