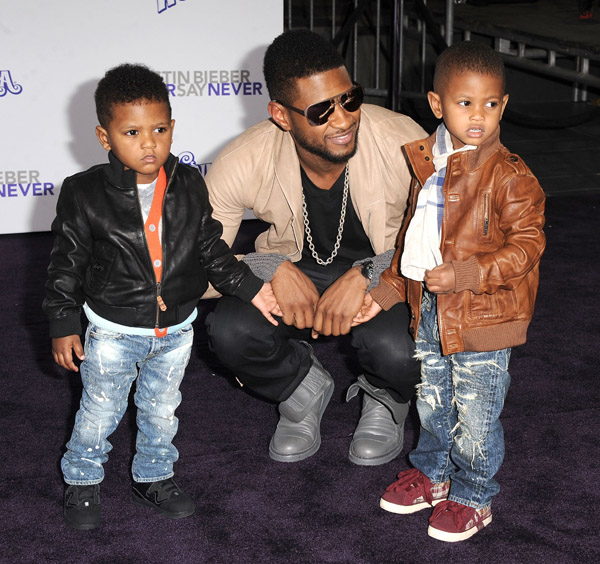 Usher Raymond and his sons Nayvid and Cinco
Tameka Foster Raymond, the embittered ex-wife of singer Usher Raymond, has taken her new plight to court, complaining in legal documents that the singer, who has sole custody of their two children, is not cooperating with her regarding co-parenting. Foster stated Raymond stormed out of a parenting class, angry at something that transpired.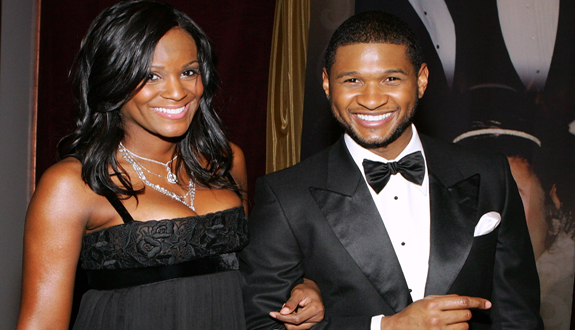 Tameka Foster Raymond and Usher in better days
It's no secret that Raymond has been avoiding Foster. She is still in love with Raymond and angry about their divorce, which she fought against and him having a new girlfriend, record executive and manager, Gracie Miguel. Foster has berated Miguel on social networking, which didn't help matters.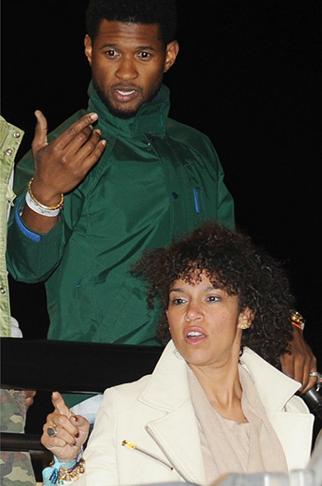 Usher and Gracie Miguel
The problem is Foster continues to view Usher as her husband and is treating him as such, which is causing him distress. The marriage is over. Foster, who cheated on then left her husband, the father of her children, to be with Usher, has not accepted the fact it is over. Foster needs to stop looking at the parenting classes as marriage counseling.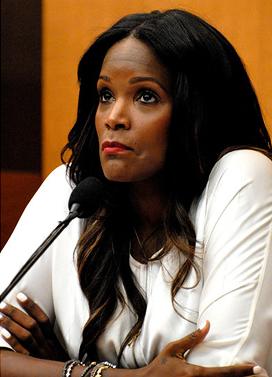 Tameka Foster Raymond
Trying to bankrupt Raymond with excessive spending is only making him feel trapped, isolated and exploited. If she seeks to be on good, speaking terms with him, at least for the sake of her children, she must endeavor to change this behavior. She must also romantically let him go or she will suffer emotionally for holding on.
RELATED ARTICLES