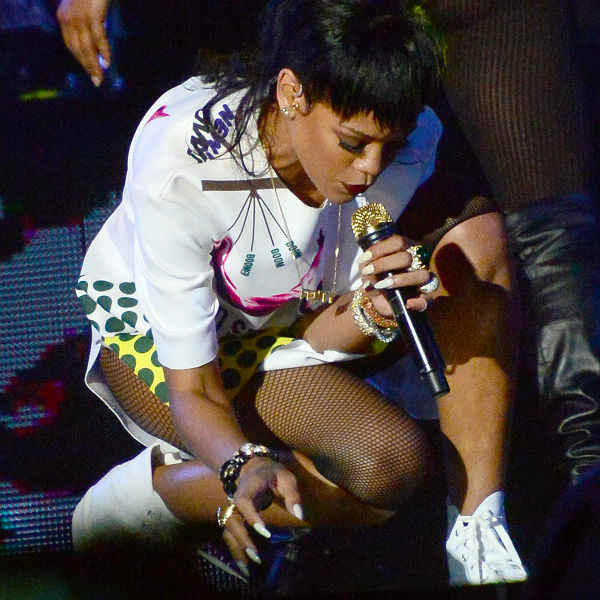 Rihanna
Rihanna's recently concert in South Africa has been slammed by her fans, in what is becoming a common occurrence for the drug addled alcoholic singer. South African newspapers blasted her concert and fans also took to the internet to slam the show that is being labeled a lip-sync packed "rip off."
This year, Rihanna has been booed and slammed in America, Britain, Australia and South Africa, a clear indication the public is turning on her. Rihanna boasted in a recent interview that she will never fall or be over, but she's not paying attention to the signs indicating that is exactly what is happening.
STORY SOURCE
Rihanna disappoints South African fans with 'rip-off' performance
Tuesday 15th October 2013 - Rihanna made front page of The Star Johannesburg newspaper on Monday morning, being blasted a "Ri-Ri-Rip-off!"after concert-goers complained that she brought low energy, lip-synching, and lack of costume change to the stage during her show...
The Star Johannesburg newspaper went on to label her performance as "below-par" and that she "lacked vitality". Sharon Seretlo, a staff photographer, who attended the concert also said that "it was obvious...I could see it." It wasn't just the performance that had the fans in uproar, with ticket prices also coming under fire. Fans such as Nicole Contini, did feel the price was too steep, "considering the level of performance."