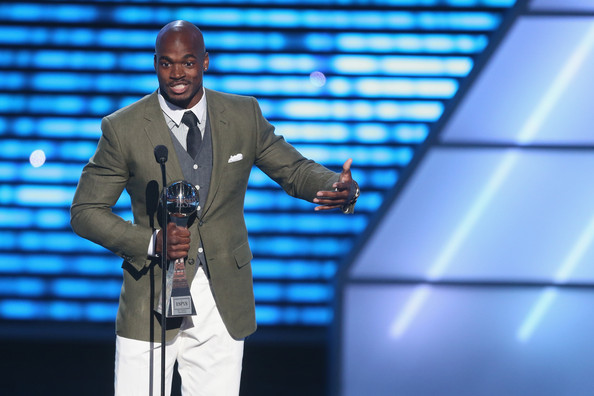 Adrian Peterson
Last week NFL football player, Adrian Peterson lost his beautiful 2-year-old son, Tyrese, whom he had never met, after the poor child was beaten to death by Joseph Patterson. Peterson's ex-girlfriend, Ann Ashley Doohen left Tyrese with her new boyfriend Peterson, while she went shopping. Joseph Patterson has been arrested and new murder charges are pending.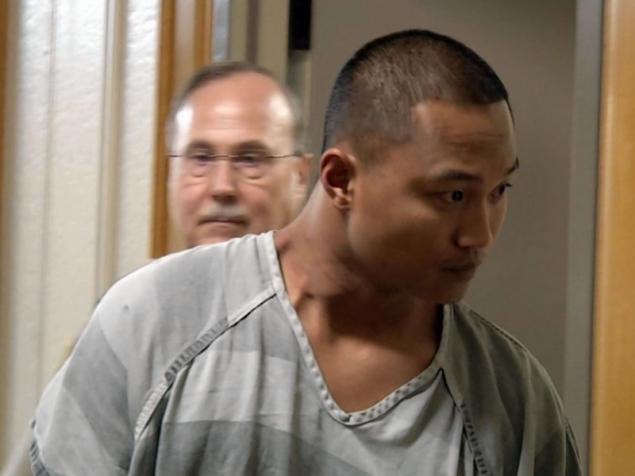 Joseph Patterson
Another man has come forward, Bobby Ruffin, stating he was a father to Tyrese and only recently found out he was not the biological dad. He ranted, "So tired of this poor Adrian Peterson s***. Let me blow all your minds. The boy who died was my son. Yes A.P. he was the biological father but I raised him and he carried my name. Tyrese Robert Ruffin."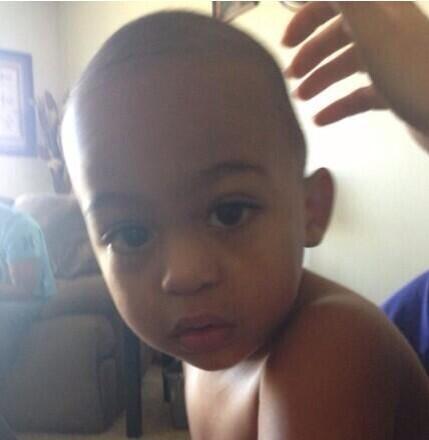 Tyrese (R.I.P. little man)
"I don't blame AP for not really caring cuz him and I both found out recently who the biological father was. AP met my son for the first time yest when my son was already in coma. I was here today when we pulled the plug, not him. He was happily practicing and has no problem playing on Sunday. So yea this isn't all out yet but I'm sick of the poor AP s***. He didn't know or even meet my son. Sorry for the outburst but put yourself in my place."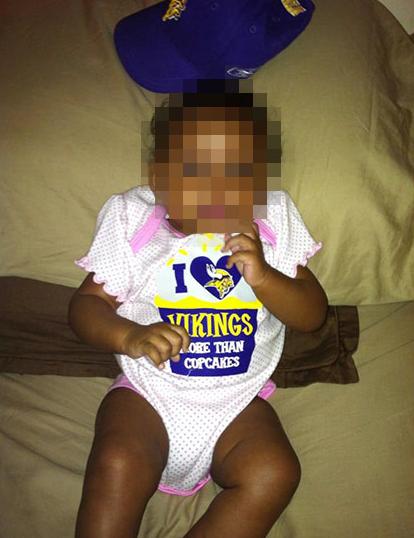 Peterson's second daughter. His oldest daughter is with his high school sweetheart Ashley Brown.
This week it was revealed Peterson has another secret child, a 3-month-old girl by a waitress he met in Minnesota. The baby lives with her mother and Peterson has acknowledge paternity and does pay child support. The infant's mother posted on Facebook, "Today has been a long day finding out my [daughter's] brother passed away and knowing that she never even got to meet him."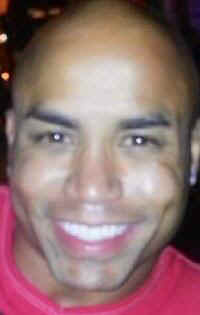 Bobby Ruffin is understandably upset, but Tyrese is Adrian Peterson's biological child. Both men have a right to grieve.
While the Judiciary Report sends its sincerest condolences to all the loved ones of the victim in this tragedy, the site would be remiss if it did not state, premarital, unprotected sex can lead to a plethora of STDS, including HIV. Peterson's trysts have resulted in unplanned pregnancies (on his part) and he needs to protect his health.
STORY SOURCE
Adrian Peterson Has ANOTHER Secret Child
Adrian Peterson fathered a 4th child -- his 2nd secret child -- and the mother was a waitress at a popular Minnesota nightclub, TMZ has learned. We've confirmed ... the child is a 3-month-old little girl who's living with her mom in Minnesota. Sources close to the situation tell us the child's last name on her birth certificate is listed as "Peterson."...Peterson has fathered 3 other children -- a 6-year-old daughter, a 2-year-old son and another son, who died just months after AP learned he was the father...
Adrian Peterson Man Who Raised AP's Son: "So Tired of This 'Poor Adrian' Sh*t"
The man who raised Adrian Peterson's 2-year-old son says he's sick and tired of people feeling sorry for the NFL star, claiming AP didn't care about the boy because he never got the chance to meet him. We broke the story, AP only learned he was the biological dad a few months ago. Before the revelation, the child's mother was under the impression that the father was a man named Bobby Ruffin...