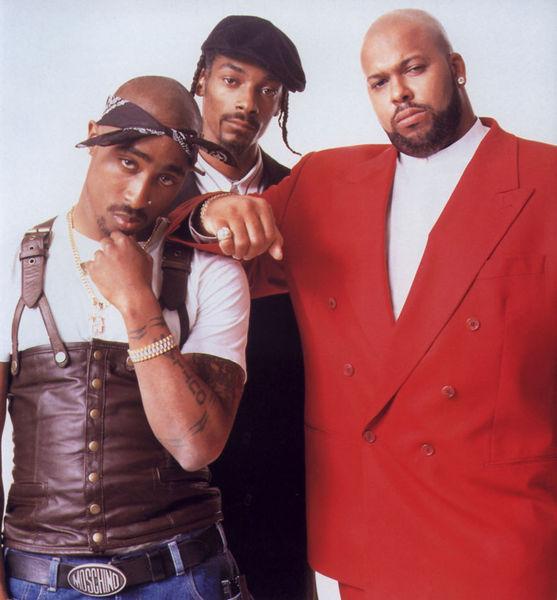 Tupac, Snoop Dogg and Suge Knight
The show "Celebrity Crime Files" on TV One, recently explored a new theory regarding the murders of rappers the Notorious B.I.G. and Tupac Shakur, who were gunned down in separate incidents. For years it has been stated in print and on film that Nation of Islam member Amir Mohamed, in conjunction with Los Angles Police Department officer, David Mack, a known, corrupt associate of former Death Row Records CEO, Suge Knight, who signed Tupac to a record deal, had B.I.G. murdered. Mack went to prison for armed robbery.
"Celebrity Crime Files" going on an investigation conducted by LAPD officer Greg Kading, now claims the South Side Compton Crips murdered B.I.G. over an uncollected debt. Kading stated he had a sit-down with one of the gang's leaders, Keithy D, who stated he was present when both Tupac and B.I.G. were murdered six months apart, in Las Vegas and New York respectively.
A woman named Theresa Swan also informed Kading that she is raising Knight's child and that he is the one who commissioned B.I.G.'s murder in retaliation for Tupac's death, though there is no published proof the former had anything to do with the latter's murder. Swan stated she visited Knight in prison after Tupac's murder and he instructed her to contact a gang member named Pucci, who would handle the hit on B.I.G.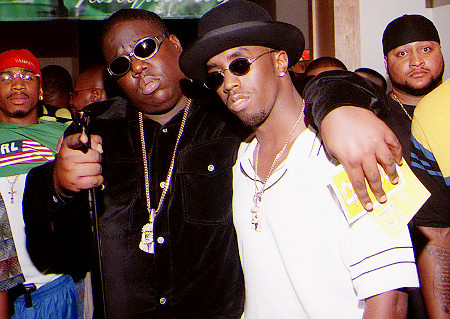 The Notorious B.I.G. and Diddy in the 1990s
Previously, a bodyguard for Diddy, CEO of Badboy Entertainment, the record label B.I.G. was signed to as a recording artist, shot and killed Knight's bodyguard during an altercation outside of an Atlanta, Georgia night club. Knight read a lot into the incident and had it in for Diddy ever since. Knight also demanded the address of Diddy's mother, Janice Coombs, allegedly beating an industry executive for the information.
At the end of the day, some believe Knight was behind Tupac's murder, as the rapper was about to leave Death Row Records, over unpaid royalties totaling $20,000,000. Knight refused to pay Tupac all that was owed and it created significant tension and arguments.
After his murder, the rapper's mother, Afeni Shakur sued Death Row Records to obtain the back royalties her son unsuccessfully fought for during his life. She settled for a fraction of what was owed, as Death Row's assets were seized by the government and others. Knight also despised Diddy and his label, deeming them rivals. This made B.I.G., Badboy's most profitable star, a prime target.