Update: Beyonce settled the lawsuit.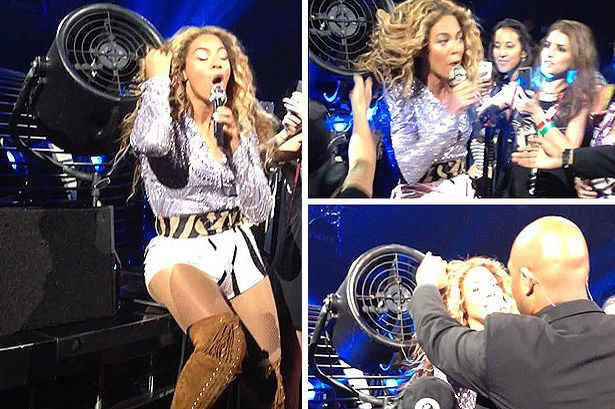 This fan isn't the only thing trying to take my lacefront. These people are suing me for everything down to my weave.


Singer Beyonce is in legal trouble in civil court, due to a video game deal she backed out of, leaving a company stranded and destroyed. It is being reported, a judge in New York City, Justice Charles Ramos, has given the go ahead to a $106,700,000 lawsuit against the frequently sued copyright infringing singer, brought by video game company Gate Five.

The company alleges in legal documents that they had a deal with Beyonce to make a video game entitled "Starpower: Beyonce." However, as a negotiation tactic, Beyonce demanded more money "at a crucial moment in the project's development" or she would not do the video game, which caused financial backers to pull out of the deal.

As a result, Gate Five had to lay off 70 employees, placing them in the unemployment line over negotiations gone sour. Justice Ramos was not amused with this aspect of the case and stated, "You continue to negotiate right up until the time you pull the plug. That is not going to work with me."

It sounds like they have a legitimate grievance with her. It would have been cheaper and smarter had Beyonce utilized conscience in the amount she later requested and actually done the video game on the initially agreed upon terms, as a jury can levy a massive financial judgment against her over this case, which could financially wipe her out.

It is also very bad PR that 70 people lost their jobs because of Beyonce's negotiation tactics in holding out for more money, outside of what was previously agreed upon. That will not sit well with a jury or the public. Once again, it would have been better had she just done the video game under the original terms, but the damage is done.

Not to mention, due to Beyonce's legal standing, a copyright infringement lawsuit would have emanated from the video game, which could be apart of the reason she backed out. Beyonce has been repeatedly sued by many around the country over copyright infringement, RICO racketeering violations, fraud and theft. What a costly mess.





STORY SOURCE




Starpower: Beyonce game lawsuit to go to court, rules judge


May 11, 2012 | By Mike Rose - A Manhattan judge has ruled that a lawsuit filed against pop star Beyonce Knowles last year by game developer Gate Five can go to court, given that Knowles did not give the company enough notice before backing out of a deal.

Gate Five formed a $20 million joint venture with Knowles' Beyonce Inc. in 2010 to develop a game titled Starpower: Beyonce. However, the developer alleges Knowles demanded more favorable compensation terms "at a crucial moment in the project's development," driving away the game's financing before pulling out of the project in breach of the original agreement.

Justice Charles Ramos has now told Knowles that she should not have so abruptly pulled out of the deal, reports the New York Post. "You continue to negotiate right up until the time you pull the plug. That is not going to work with me," he said.

Gate Five was forced to lay off 70 employees as a result of Knowles pulling out of the deal, alleges the company. The company is now seeking to recover $6.7 million in direct investment in the project, as well as over $100 million in potential profits from the title.

Knowles' lawyers say that the singer was well within her rights to pull out of the deal due to the fact that Gate Five allegedly didn't have financing in place for the title.