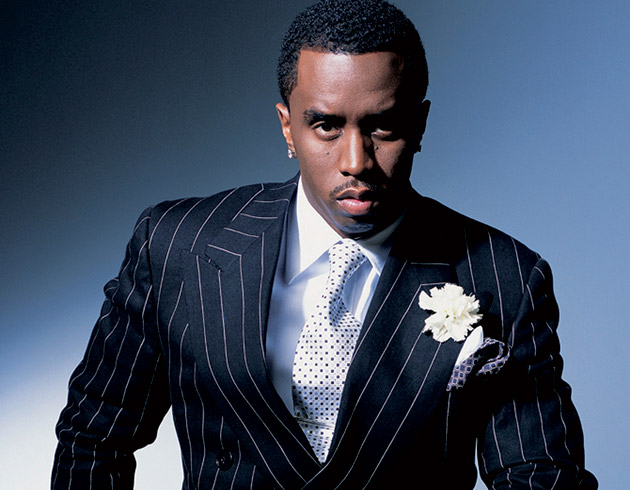 Diddy
Bisexual rapper and music mogul Sean "Diddy" Combs, is the recipient of some very serious, strong molestation allegations this week, as a document on the Smoking Gun website reveals the U.S. federal government is investigating him for allegedly having sex with underage boys.
The subject came up during an interrogation of of music manager and cocaine kingpin, James Rosemond, who is under indictment. This isn't some small weed dealing. Rosemond unrepentantly shifted large quantities of the deadly narcotic cocaine in America and used some of the proceeds to fund his music company. Rosemond worked with Diddy on different occasions.
Federal investigators asked Rosemond about Diddy "having sexual relationships with under age boys." Some of you may remember an interview regarding Diddy and his protégé Usher Raymond, where it was revealed, when Diddy was in his late 20s, he and a then 15-year-old Usher used to sleep in the same bed at night.
Usher also revealed he and Diddy would attend sexual orgies when Usher was 15, which is a crime in the United States (and most nations with laws concerning minors).
Rosemond, who is facing life in prison for drug trafficking with allegations being tossed around that he had a hand in homicides, due to statements he'd made previously, refused to answer the government's questions on Diddy.
Side Bar:
As stated previously in the column, an acquaintance of mine who is a songwriter tried to give me Diddy's phone number after speaking to him about me and my musical abilities and I politely declined the offer, due to Diddy being apart of Hollywood's "Illuminati." I've stated this in the column repeatedly - the federal government is watching the Hollywood "Illuminati" and has them under investigation. The signs are there, but they are too blinded by their own fame to notice.
STORY SOURCE
Druglord Claims Feds Quizzed Him About Sex Life Of Sean "Diddy" Combs
October 15, 2013 - During a debriefing session with federal investigators, James Rosemond, the music manager-turned-cocaine kingpin, was reportedly questioned about the sexual preferences of entertainers, including whether Sean "Diddy" Combs was "having sexual relationships with under age boys," according to a U.S. District Court filing...
The purpose of the meetings was to allow federal investigators to question Rosemond, 48, about his criminal activities and evaluate whether he should be offered a cooperation agreement in advance of his narcotics trafficking trial. Facing overwhelming evidence of his guilt, Rosemond's best chance of avoiding life in prison was to strike a deal with Department of Justice lawyers.
However, investigators eventually declined to cut a deal with Rosemond, who was subsequently convicted at trial of running a drug ring that sold millions of dollars's worth of cocaine. Rosemond, who is nicknamed "Jimmy Henchman," faces a mandatory term of life in prison when sentenced October 25 in Brooklyn federal court.
In advance of Rosemond's first proffer session, defense lawyers provided investigators with the names of eight of his cocaine suppliers, according to court filings. During the proffers that followed, Rosemond implicated himself in a pair of homicide plots, described his drug distribution network, and copped to other crimes...
Van Driessche recalled that Rosemond was also asked about Combs since, "We had information through other witnesses that the defendant may have made an admission to Sean Combs." The nature of this purported admission was not the subject of further testimony. Van Driessche added that Rosemond described having business dealings years earlier with Combs, and that they had a "cordial relationship."
In his September 6 affidavit, Rosemond (seen at left) contended that he reluctantly agreed to the proffer sessions arranged by Gerald Shargel, his former lawyer. Rosemond added that investigators sought to get him to confess to crimes for which he had no involvement. "When the defendant said he didn't know about a certain event…they accused him of lying," Rosemond claimed.
The confrontational sessions turned "awkward," Rosemond stated, when an investigator showed him "naked pictures" of different women. The purpose of this purported investigative technique is not revealed in Rosemond's affidavit. A prosecutor, Rosemond continued, then "asked about entertainers sexual preferences, including, but not only, Sean Combs having sexual relationships with under age boys." Again, Rosemond provided no context for these alleged queries...