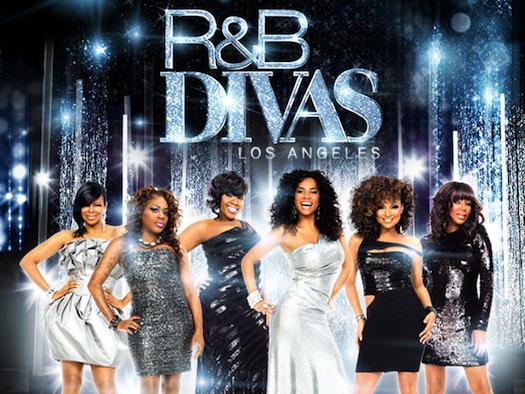 R&B Divas LA
The season finale of the reality show "R&B Divas LA" featured a monologue show held at a concert hall in Los Angeles, starring singers Chante Moore, Michel'le, Lil Mo and Claudette Ortiz. The ladies did a very good job in telling their stories and singing compelling songs.
Noticeably absent from the monologue was singers Kelly Price and Dawn Robinson of En Vogue. Price caused a significant amount of friction on the show, after she repeatedly stood up the ladies at rehearsals and social events, such as a charity where she was the guest of honor.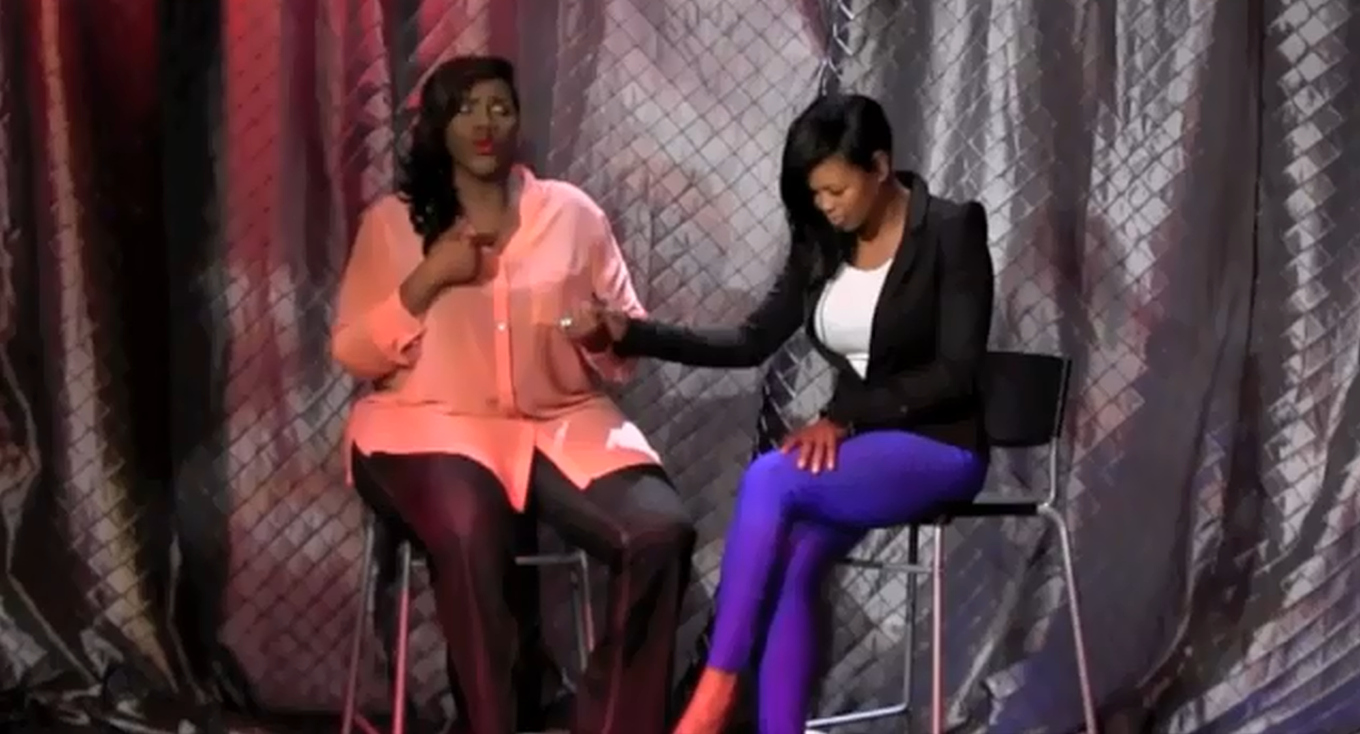 Kelly Price and Dawn Robinson's monologue. You know, I have two pillow shams like that background fabric! Is that my pillow shams (just teasing but I do have two pillow shams just like that backdrop fabric and in the exact same color)
Price was upset that after waiting around for her, the other four ladies took the initiative and hired their own director and production staff to start the monologue, whilst still working her into the show. Price left and did her own monologue with Robinson, which did not have good production values. The content was good, but the production needed work.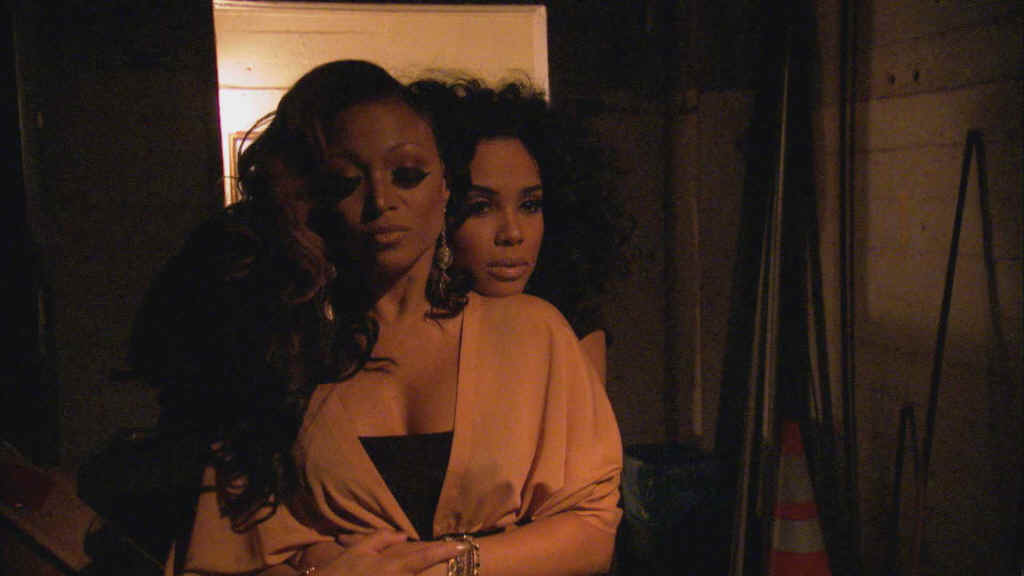 Chante Moore and Claudette Ortiz waiting to go on stage for their monologues
It should go without saying but the Judiciary Report will state it anyway, Price and Robinson would have been better off sticking with the other ladies and their show, which was far better in many ways. Now price has to deal with her name that is in tatters all over the internet, as people watched the show and disliked her attitude and bullying.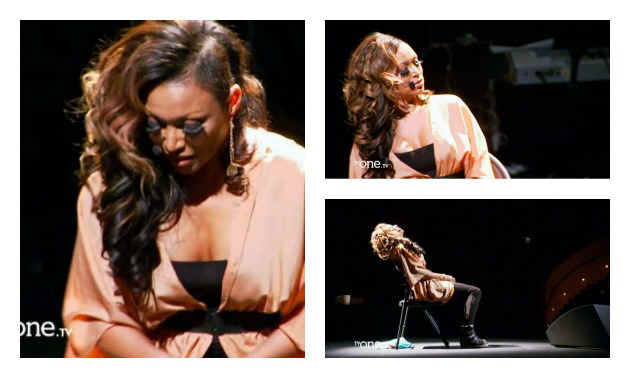 Chante Moore on stage during her compelling monologue
This is often a problem in girl groups. Someone always wants to be the center of attention, rather than working as a group and it causes massive problems and splits. In a group setting egos must be checked at the door or things will not work. Even as a solo artist, showing up with one's ego turned all the way up leaves a negative impression.