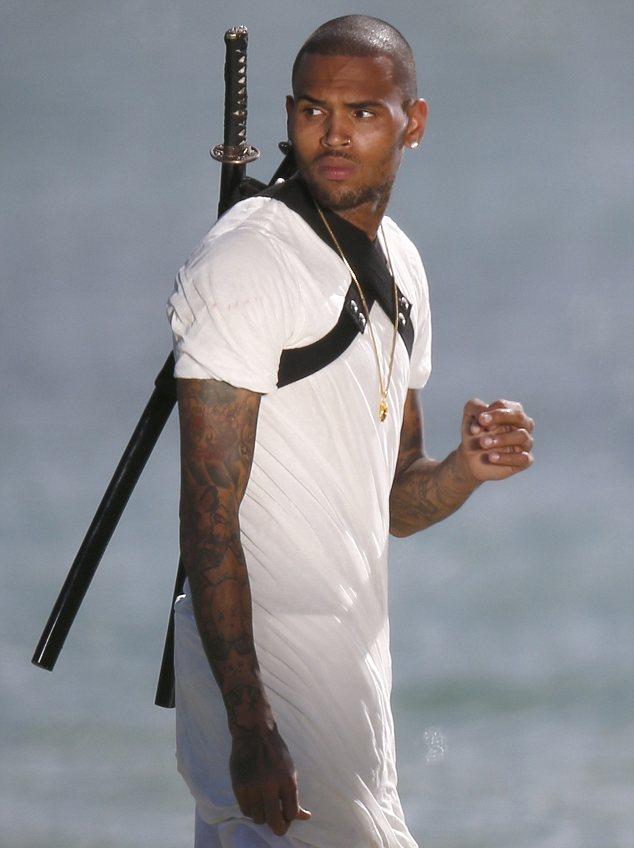 Chris Brown had another tough week. The R&B singer was the subject of a police visit to his home, as his neighbors in the Hollywood Hills summoned the authorities with complaints he and his crew were outside his property speaking very loudly, thus causing a disturbance. Police cautioned Brown over the incident and he took his crew inside.
Chris Brown's house in the Hollywood Hills
This is the same residence that was the subject of complaints alleging monster faces Brown spray painted on his exterior property walls were an eyesore scaring neighborhood kids and driving down property values. Brown has since had the graffiti painted over back to the original cement color of the wall.
Chris Brown Hawaii rental property
During Brown recent trip to Hawaii for a concert and romantic break with girlfriend Karrueche Tran, there were reports of loud partying in the rented Honolulu home the singer occupied for a week while in town. However, cops were not called regarding the incident.