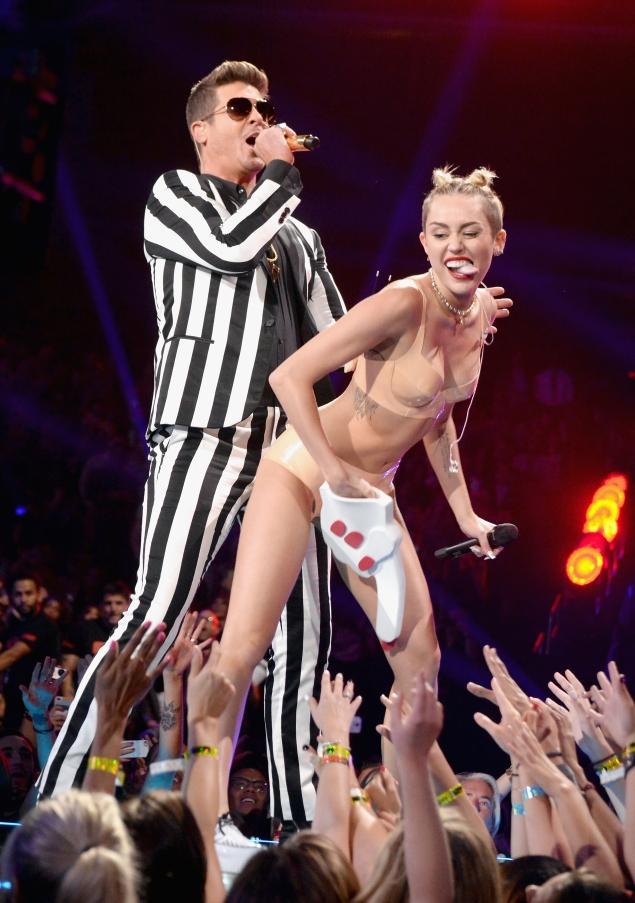 Miley Cyrus and Robin Thicke
Actress and singer, Gloria Loring, did an interview speaking about her son's performance at the VMAs this past Sunday, with former Disney star Miley Cyrus. Loring, as stated yesterday, was not amused with Miley's actions regarding her son, married singer Robin Thicke. She further stated in an interview with Yahoo, "I just keep thinking of her mother and father watching this. Oh, L-rd, have mercy. I was not expecting her to be putting her butt that close to my son. The problem is now I can never 'unsee' it."
If I had a son I wouldn't want to see something like that regarding him either, especially if said son is married. Mothers of entertainers who get raunchy on stage or do nude or sex scenes must be mortified when these items are released to the public. No parent in their right mind wants to see something like that and their offspring shouldn't be making that kind of entertainment in the first place. Entertainment of that nature never truly lasts.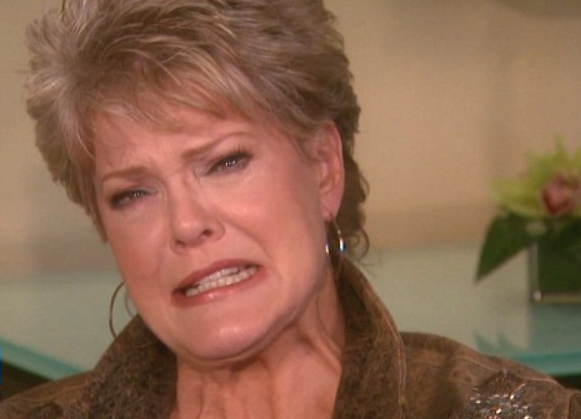 Robin Thicke's mom Gloria Loring
Years down the road when you have to be scrambling all the time to hide previous sexually lewd works from your future kids, who would be thoroughly embarrassed, disappointed, tearful and traumatized if they see it, then it will dawn on you it wasn't a good idea.
Did you know there are famous celebrities' kids, who inadvisably turned to drinking and drugs, because they could not cope with the lewd sexual material their parents did in photos or film. Entertainers need to remember that the next time they think about taking on sexually lewd projects. It's not everything you should do for fame and a paycheck. Choices have consequences, especially when you corrupt yourself and the public.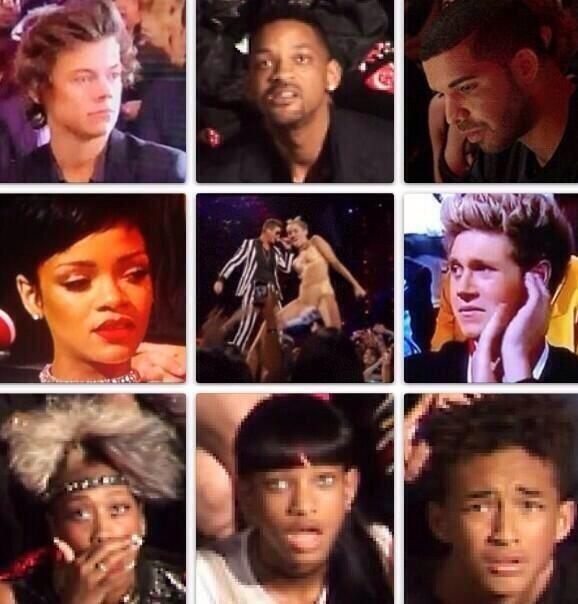 Even other celebrities in jaded Hollywood were shocked and turned off
Side Bar:
some are calling Cyrus' performance a cry for help. Others are stating she is mentally unwell. The majority of the comments I've have read on social networking and blogs concerning Cyrus' performance are overwhelmingly negative and packed with insults.
Considering Cyrus did the film "LOL" with Kabbalah member Demi Moore, then joined the cult and publicly denied Jesus, it's only a matter of time before she becomes the next Britney Spears, suffering from mental insanity and having a public breakdown, requiring a conservatorship. Britney did the same thing at the VMAs years ago with cult member Madonna and her life went right downhill not long after, landing in two psych wards. It's Britney all over again. If you look carefully, Miley's clothes, hair and dance moves at the VMAs mimic old photos of ratchet Madonna. Guess who's idea that was...