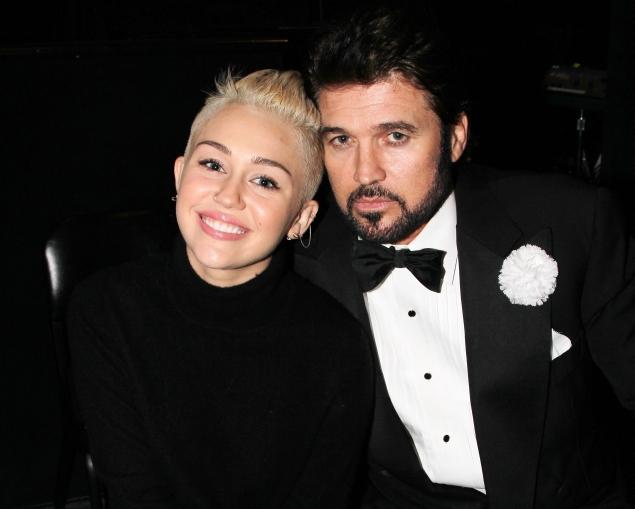 Miley Cyrus and Billy Rae Cyrus
Singer Billy Rae Cyrus, did an interview to speak about his daughter Miley Cyrus and her lewd and inappropriate VMAs performance that saw her rubbing her body on married singer Robin Thicke, even touching his crotch on camera. Cyrus stated, "Of course I'll always be here for Miley. Can't wait to see her when she gets home. She's still my little girl and I'm still her dad regardless how this circus we call show business plays out. I love her unconditionally and that will never change."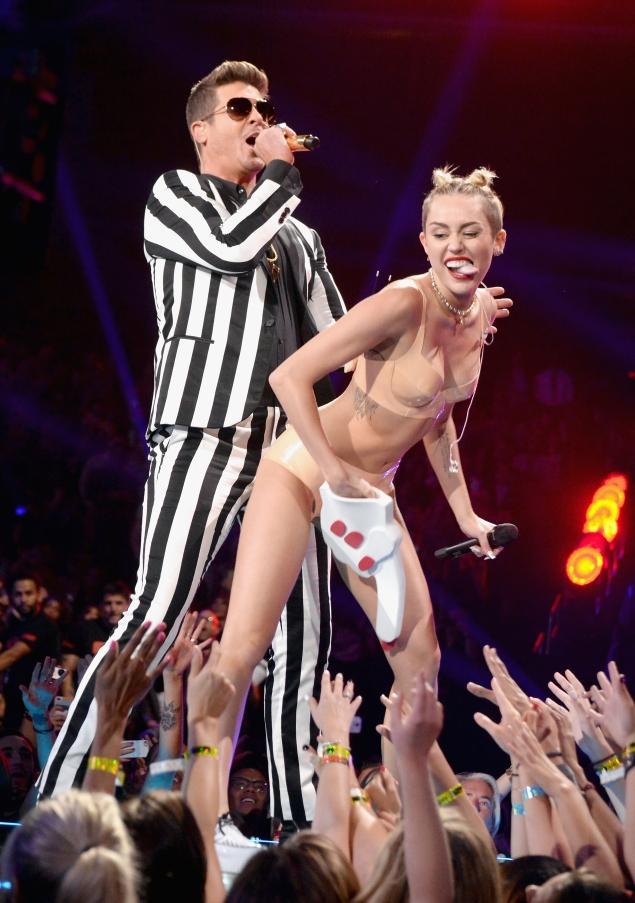 Robin Thicke and Miley Cyrus
Cyrus needs to do an intervention stat. His daughter has a drug problem and is surrounded by lecherous people giving her terrible advice that will ruin her life. All said individuals want is her money and to exploit her for further financial gain. She is misconstruing this negative attention as something good, when the majority of the comments by way of public feedback are horrendous.
STORY SOURCE