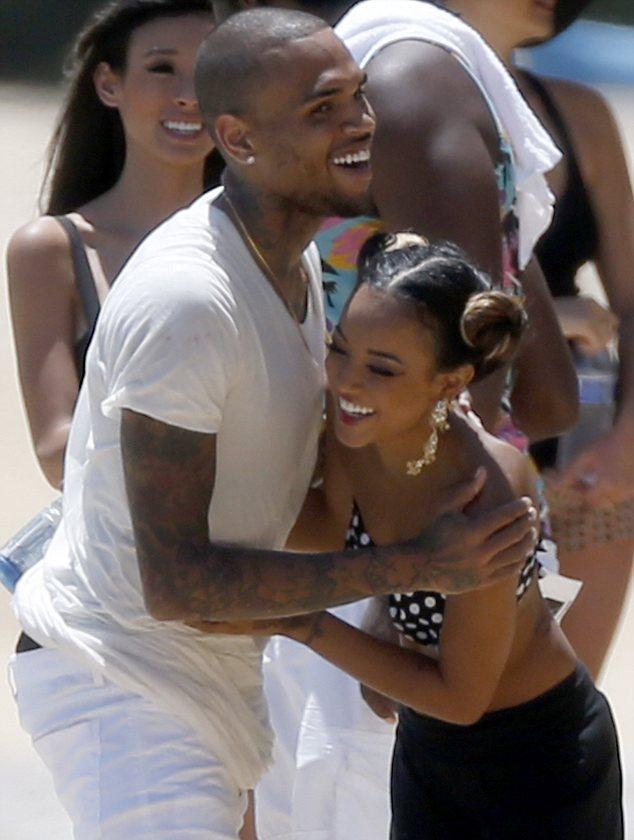 Chris Brown and Karrueche Tran
Rihanna has been writing subliminal items to Chris Brown. She posted an item she took from another site which states "Some people create their own storms then get upset when it rains." People online immediately began stating she is sending subliminal shots at on and off again boyfriend Chris Brown.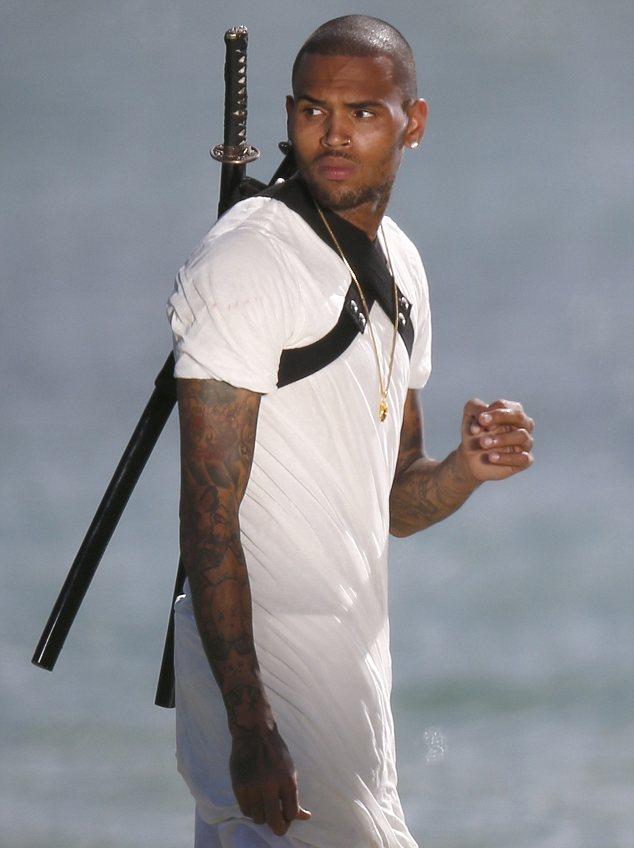 Chris Brown
As a person who is very forthright, I don't engage in what is known as "subtweeting" via writing items on Twitter (or any other social networking platform) aimed at others in trying to mess with their heads. If Rihanna has something to say to Chris Brown online, she should man up and say it directly to him. Not that he'd care and that's a part of the problem. Brown was spotted again today canoodling with girlfriend Karrueche Tran in Hawaii, both looking very much in love.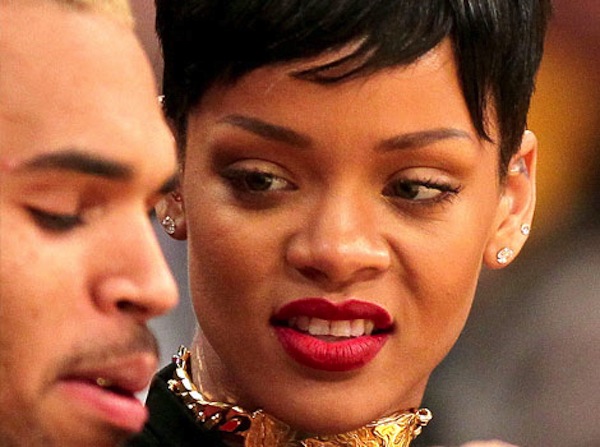 Rihanna to Chris Brown: eww you really like her!
Rihanna is mad because she invited Brown to spend her last birthday with her in Hawaii, proclaiming it a romantic trip and now Chris has taken Tran there as well, wining and dining her for the world to see. Rihanna thought it was their special place. Guess not…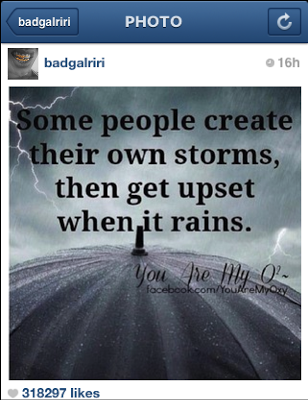 Rihanna's subliminal post on Instagram many say is about Chris Brown (Spotted at Rhymes With Snitch)