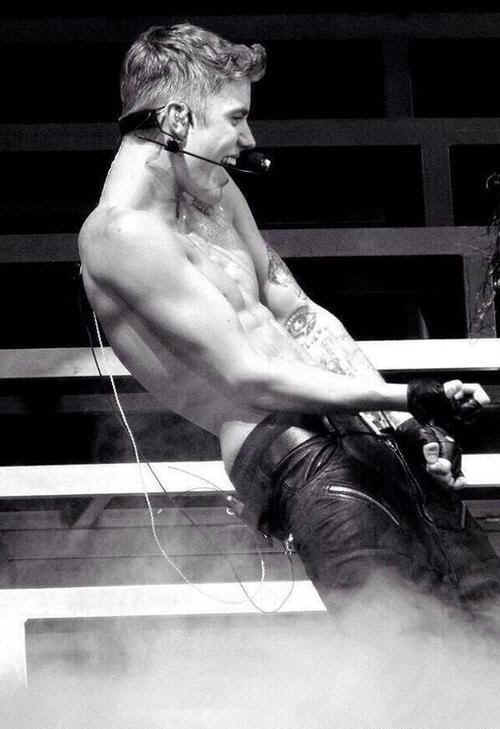 Justin Bieber
Milyn Jensen, the aspiring model and ex-girlfriend of rapper Lil Twist, who is one of Justin Bieber's closest friends, finally admitted to the public that she did indeed have sex with the singer a few months ago. The scandal damaged his relationship with actress Selena Gomez, as did his fling with model Barbara Palvin.
I knew it! Justin is not a virgin. That is not how a virgin acts. He need stop misleading the public that he has not "popped his cherry" as the phrase goes. He popped it, flipped it and whatever else you can do to it. Jensen indicated in her interview this past weekend that Bieber was already sexually experienced before their encounter in December of 2012.
She stated of Justin, "He offered me a drink... I'd only taken two sips before we started messing around. Suddenly we were kissing and I started to take off my clothes, it was a natural thing. Justin knew what he was doing like a man much older than his years. I felt like he'd had a lesson or two."
Jensen also stated, "I was absolutely shocked when I read he had split up with Selena over what we did. I hate being the girl that broke them up." Well, you knew he had a girlfriend and cheated with him. What did you expect was going to happen. Women should not go around bedding other people's boyfriends.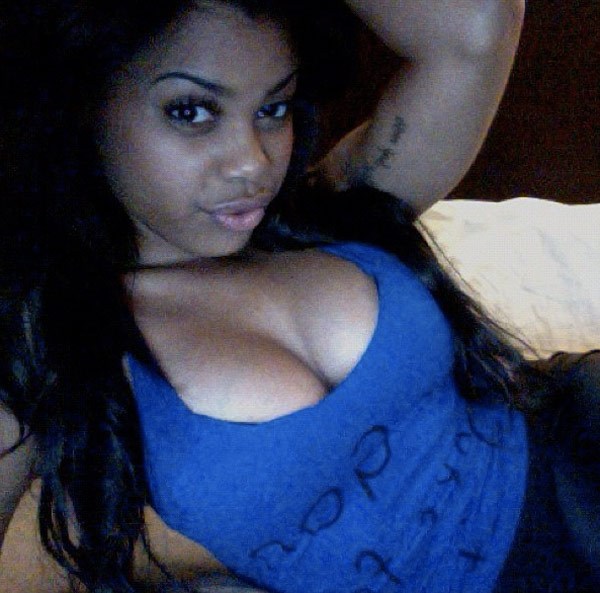 Milyn Jensen
I remember when the Judiciary Report wrote about Milyn and Justin some of his fans were upset and complained to me that it was not true, but turns out it really did happen. I know it's going to hurt his fans, but Bieber has been bedding different women. Once again, he was not acting like a virgin. The signs were there.
Justin has become promiscuous and strayed from his roots, which is not a good thing. The Judiciary Report would like to see him turn things around, because he's clearly having a meltdown from living the celebrity lifestyle. And we know he is having a meltdown because he is posting nude pictures of himself, spitting on and fighting people and turning up to concerts late and or inebriated.
If he's not careful he could destroy himself or someone else. Some of these outbursts are coming from the bisexual activities a certain person in his set has him involved in. That's why he's lashing out. Oh the things some people in Hollywood force others to do to remain famous...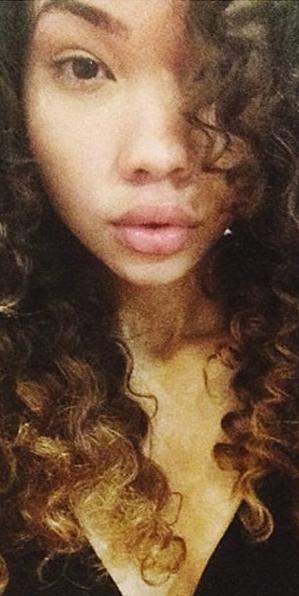 Ashley Moore
In other news, Bieber was spotted taking aspiring model Ashley Moore to lunch in Beverly Hills after picking her up in his Ferrari. The 20-year-old model is trying to make a name for herself in the industry and caught Bieber's eye.
STORY SOURCE
Justin Bieber Spotted on Lunch Date With Model Ashley Moore
Aug. 13, 2013 4:48 PM PDT - It looks like Justin Bieber has a new lunch buddy. The young pop singer was spotted picking up model Ashley Moore in his new Ferrari to dine at French restaurant Bouchon in Beverly Hills earlier today, before stopping to give a homeless woman some change on the street. How sweet.
'I hate being the girl that broke them up': Milyn Jensen opens up about that one-night-stand with Justin Bieber
PUBLISHED: 06:48 EST, 11 August 2013 | UPDATED: 04:21 EST, 12 August 2013 - The girl credited for the break up of Justin Bieber and Selena Gomez says she was 'absolutely shocked' when she found out she was the reason for their split. Former nursing student Milyn Jensen hooked up with Justin in December last year, after being introduced by his best friend, rapper Lil Twist.
Speaking to The Sun On Sunday, the 22-year old said: 'I was absolutely shocked when I read he had split up with Selena over what we did. I hate being the girl that broke them up.' Milyn - fondly known as Mimi by her friends - said Justin whisked her, her best friend and Twist off in his custom-design 4x4 to MacDonald's after meeting a nightclub in Los Angeles on the night of December 21.
After buying her 'some large fries' and 'two double cheeseburgers for himself', the 19-year old allegedly drove them to a marijuana store then back to his $4.5 million LA home. After a quick tour, Bieber allegedly took Jensen to the Beverly Hills Four Seasons hotel, where he had a luxury penthouse suite decked out with 'white roses' for their arrival.
'He offered me a drink... I'd only taken two sips before we started messing around,' Mimi said. 'Suddenly we were kissing and I started to take off my clothes, it was a natural thing. 'Justin knew what he was doing like a man much older than his years. I felt like he'd had a lesson or two.'
RELATED ARTICLES