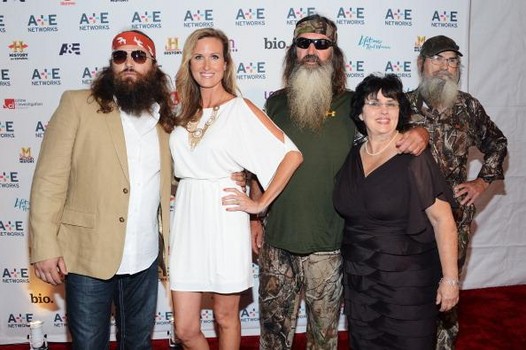 The Robertsons
The fourth season of the reality show "Duck Dynasty" pulled in an incredible 11,800,000 viewers, making it cable's top show. It set a new record for "a non-fiction cable series." Congrats to the show's stars, the Robertsons, on bringing good entertainment to the tube, in what is the best reality show on television.
STORY SOURCE

Nielsens: 'Duck Dynasty' trumps 'Dome'
Gary Levin, USA TODAY 9:41 a.m. EDT August 21, 2013 - The fourth-season premiere of A&E's "Duck Dynasty" quacked with 11.8 million viewers Wednesday, a new record for a non-fiction cable series. It even beat out top broadcast show, CBS' "Under the Dome."