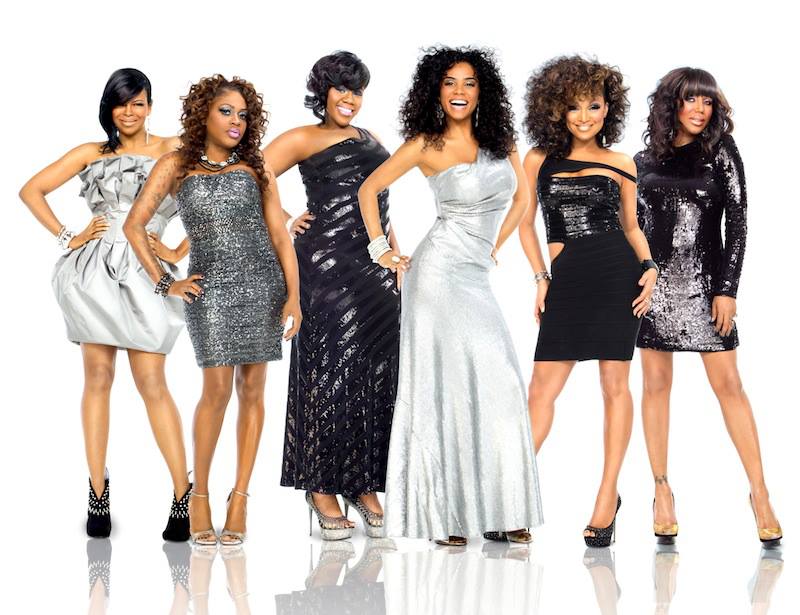 R&B Divas L.A. (Left to right: Dawn Robinson, Lil Mo, Kelly Price, Claudette Ortiz, Chante Moore and Michele)
This week the reality show "R&B Divas Atlanta" aired its spin off "R&B Divas L.A." with a stellar cast of music's top females from the 1980s and 1990s. Watching the show brought back good memories from my childhood, as I grew up listening to singers Chante Moore, Dawn Robinson (En Vogue) and Michele.
Makes you fear for music today, when you remember the caliber of singers such as the aforementioned women, who have made their mark on soul music history. Current music largely lacks talent, lyrics are abysmal and nonsensical with tunes that lack rhythm and cadence.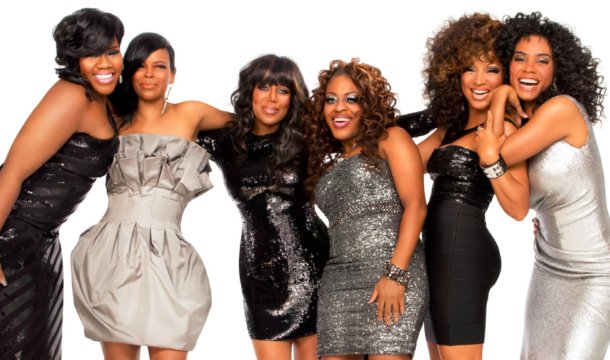 The reality show updates audiences on the changes the women have been through, such as divorce, as industry marriages have a difficult time. Now they are attempting to restart their careers in a time where music is mostly about flash not substance or singing ability.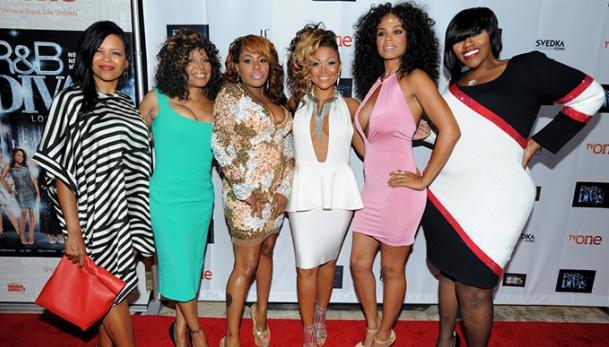 I didn't know Chante and Michele were so funny. I cracked up laughing when Michele deadpanned, "That marriage to Suge Knight everyone thought was real then the IRS and FBI told me it wasn't." You can tell she's been through a lot. I always loved her song "Something In My Heart."
Wow, you were married to Suge Knight…and you weren't scared? You know his ex-wife started dating a cop and found said officer dead in her driveway after a drive by, right? You are brave. Michele stated one guy who tried to date her never called back when he found out she has a child by Dr. Dre and another for Suge Knight (because really, who wants to be shot by the latter).
It was shocking to hear Dawn from En Vogue state the group didn't make much money and at times their checks were "zero." En Vogue had crossed over with huge hits, but the industry is full of sharks and when they sense blood in the water they will pounce on your money.