This week, former NFL football player, Chad Ochocinco Johnson, got himself into more legal trouble after slapping the behind of his lawyer, who almost sealed a plea deal on his behalf. Johnson was in court regarding his domestic violence case, for headbutting ex-wife and "Basketball Wives" reality star, Evelyn Lozada.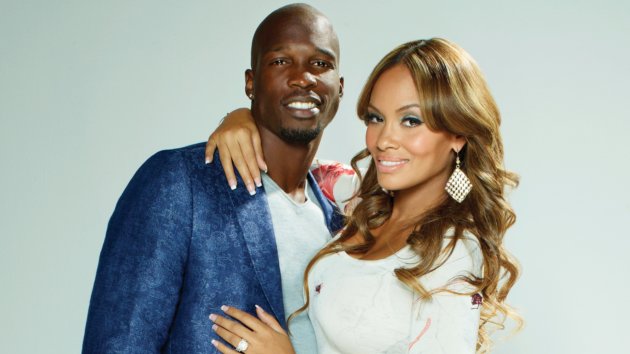 Chad Johnson and Evelyn Lozada
The butt slappage enraged South Florida Judge Kathleen McHugh, who rejected Johnson's plea deal as a result and threw him in jail for 30-days. Some say her actions were fair, others like Florida State Attorney, Pam Bondi, labeled it an overreaction.
Johnson's lawyer, Adam Swickle, is begging the judge to release the fallen star from jail, "Mr. Johnson has been a professional football player in the National Football League for 11 years and patting another individual on the backside is viewed as a sign of respect and gratitude," he said in the motion. "It is clear that the court misinterpreted Mr. Johnson's interaction with his attorney. This is not Mr. Johnson's fault and he should not be punished for the actions of third parties."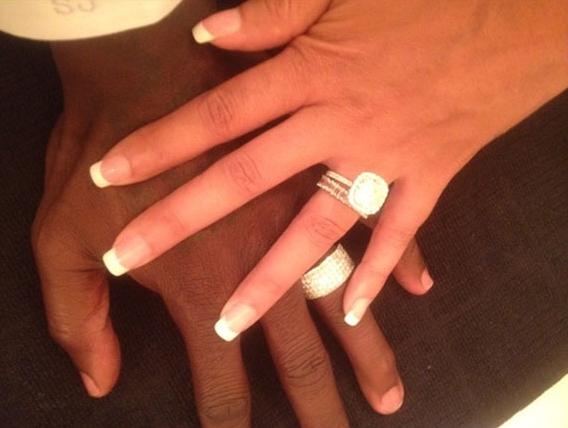 Evelyn Lozada and Chad Johnson's wedding rings
Adultery has derailed Johnson's life in ways that are downright Biblical. The Bible warns against adultery as something that brings trouble and suffering into one's life (however, God forgives). The demise of his marriage, NFL and television careers all began with adultery – cheating on his wife. It created a domino effect, as it has for so many others cheating on their spouses and or cheating with someone's spouse.
Not to be judgmental, as what you do behind closed doors is your business and only God can truly judge you, but I'm telling you for your own good, leave married people alone and vice versa, unless you want trouble and pain in your life. Cheating is not worth it.
STORY SOURCE
Chad Johnson's lawyer asks judge to reconsider jail sentence
6:51 p.m. EDT June 11, 2013 - Johnson was about to receive community service for probation violation before angering judge June 10. The backside pat former NFL star Chad Johnson gave his lawyer in court was not meant as disrespect to a judge and wasn't something that warrants a 30-day jail sentence, the attorney said Tuesday in a motion seeking another chance...