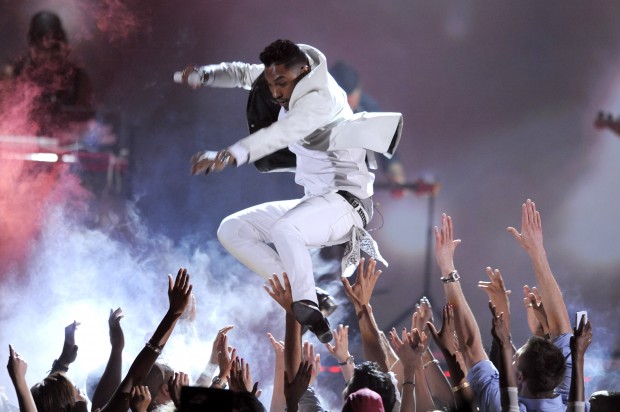 Bruce Lee he is not. You need a helmet to go to a Miguel show.
This month at the Billboard Music Awards, singer Miguel decided he could fly and jumped over a portion of the audience while singing on stage. He ended up landing on the head of an audience member, while kicking another one. The woman whose head ended up face down on the stage staggered away.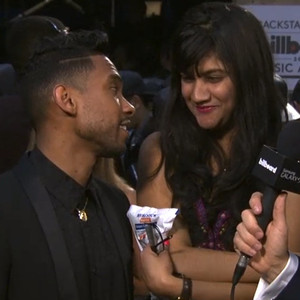 The woman he accidentally karate kicked in the head, Khyati Shah, is now talking about suing the singer, retaining an attorney to represent her in any potential legal action. Miguel referred to her as "my new friend" knowing this day was coming when she'd want to sue.
STORY SOURCE
Miguel falls under legal threat after landing on fan
Friday 31 May 2013 07.53 EDT - A young woman who was accidentally kicked in the head by Miguel is 'considering legal action.' After landing on some audience members, Miguel may be landing in court. A young woman has met with doctors and lawyers following an incident on 20 May, when the singer accidentally kicked her in the head during a performance at the Billboard awards.
A misjudged leap meant that Miguel crashed into two fans in the Billboard awards audience, slamming their bodies into the stage floor. Although Miguel finished the song, he immediately tried to make it up to Khyati Shah, the woman who suffered the brunt of his mistake. Meeting up backstage, he described the icepack-clutching victim as "a new friend"...