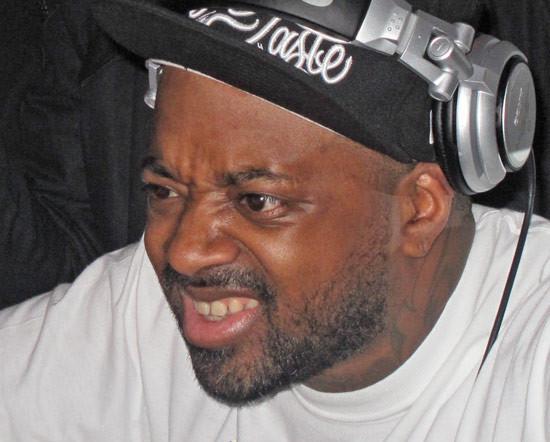 Music producer Jermaine Dupri, famous for hits by Kris Kross and Mariah Carey, is in danger of losing his million dollar music catalog. Dupri, who lives very lavishly and has lost most of his assets as a result, borrow $4,800,000 from SunTrust bank in 2009, using his music catalog as collateral, much like affiliate Michael Jackson repeatedly did with his stake in the Sony catalog.
However, where Jackson's share of the Sony catalog was worth a few hundred million dollars, Dupri's catalog is worth a few million at best and does not generate the kind of revenue needed to repay a $4,800,000 loan, after his expenses and wild spending.
Suntrust is now stating the loan is in default and suing Dupri for $1,900,000 plus interest and penalties. It's another blow in Dupri's ever widening financial problems. His Atlanta mansion went into foreclosure twice and is facing auction, he was hit with a $3,000,000 tax bill that he paid off recently, he lost his restaurant, record label and Janet Jackson, who dumped him for his cheating and married a billionaire. Dupri was also hit with costly lawsuits for copyright infringement, alleging he stole music from others.
STORY SOURCE
SunTrust suing Jermaine Dupri, So So Def for $1.9M
Updated: 7:30 a.m. Friday, May 31, 2013 | Posted: 9:30 p.m. Thursday, May 30, 2013 - Atlanta music mogul Jermaine Dupri and his So So Def Productions have been sued for $1.9 million, accused by SunTrust Banks of defaulting on a loan. The lawsuit filed this week in Atlanta appears to be the latest in a string of financial challenges for the Grammy winner, one of the most prominent music producers in the nation.
In SunTrust's lawsuit, the bank alleges that Dupri is in default and still owes money toward a $4.9 million loan from 2010. The loan is backed by copyrighted music owned by Dupri, So So Def and other businesses, as well as a building on Briarwood Court in DeKalb County that houses two recording studios.
Neither SunTrust nor Dupri, listed as Jermaine Dupri Mauldin in the court documents, immediately returned messages seeking comment Thursday. The debt originated in 2009 as part of an earlier loan that Dupri took on to pay off income tax and other liabilities, according to a separate court document...