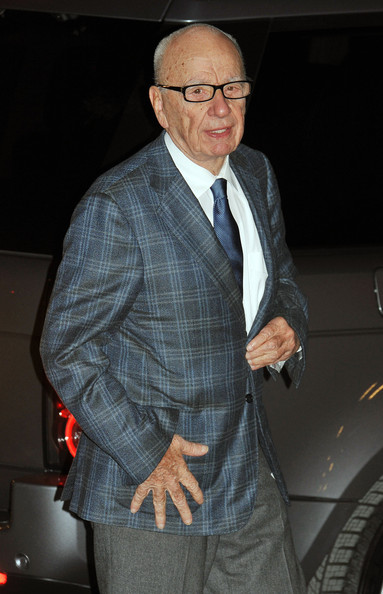 Rupert Murdoch
Corporate villain and all around pervert, Rupert Murdoch, who has been battered by the phone hacking scandal gripping his company News Corp, is mulling splitting the vile corporate entity into two corporations.
I know a lot of people that would like to split Murdoch's butt in two with their feet, but that's another story. When News Corp floated news of a possible split, it artificially elevated its stock, with absolutely nothing of merit to show for the spike. Typical Murdoch - always playing games.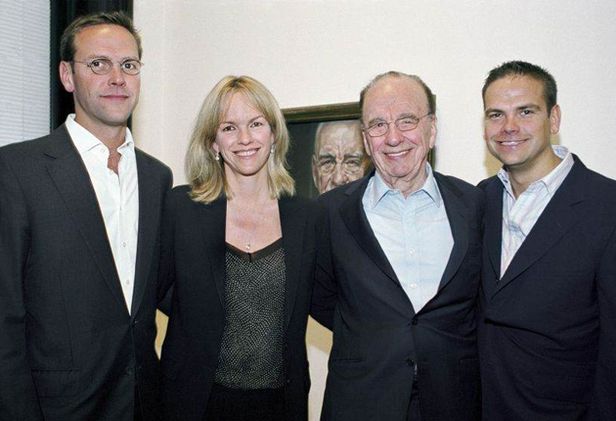 The greedy, lawbreaking Murdoch family: James Murdoch, Elisabeth Murdoch, Rupert Murdoch and Lachlan Murdoch
Murdoch has been complaining about the negative publicity encompassing his family and company, referring to it as a "pile on" (I'd like to pile a load of bird doodoo on him…do I sound bitter?) but his grievances in this regard are quite superficial.
Murdoch is the king of piling bad publicity, libel and defamation on people he attempts to destroy for financial gain. Man up Murdoch, your nightmare has just begun. Why don't you ask your daughter for some advice on being manly, since she looks like a dude in drag.