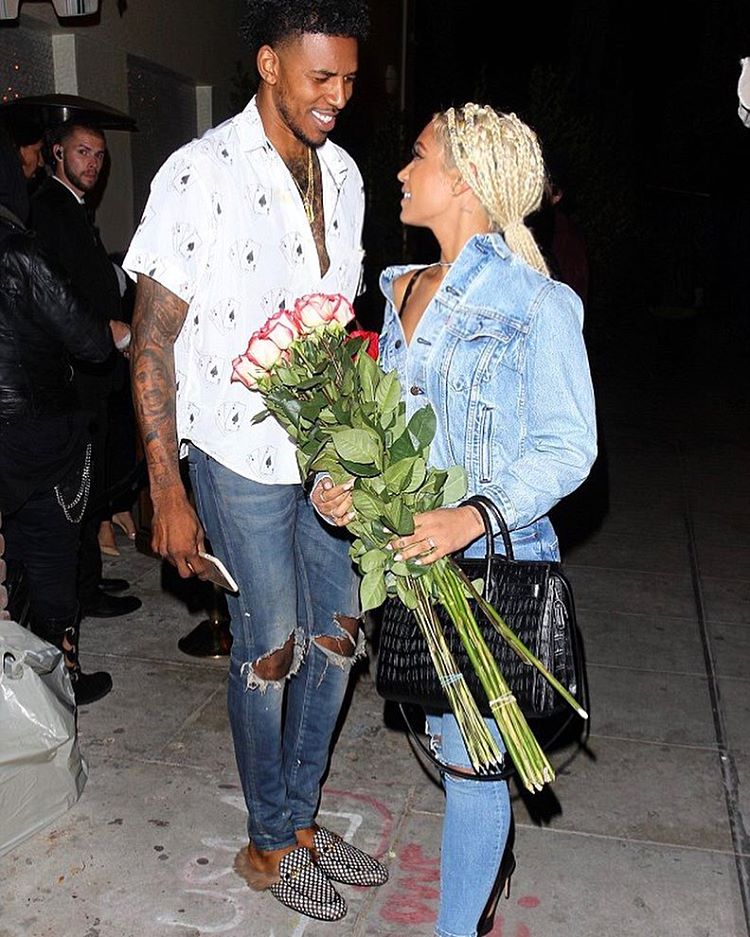 Nick Young and Paloma Ford on a date last week (look at his shoes LOL)
Keona Green, the mother of Nick Young's small children has been dumped again, despite the fact she just gave birth to his second child. Green had sex with Young while he was engaged to rapper Iggy Azalea. Turns out Young was also having sex with other women behind Azalea's back. Green wrongly assumed Young would commit to her, but it turns out he was cheating on Azalea and her with other with women as well.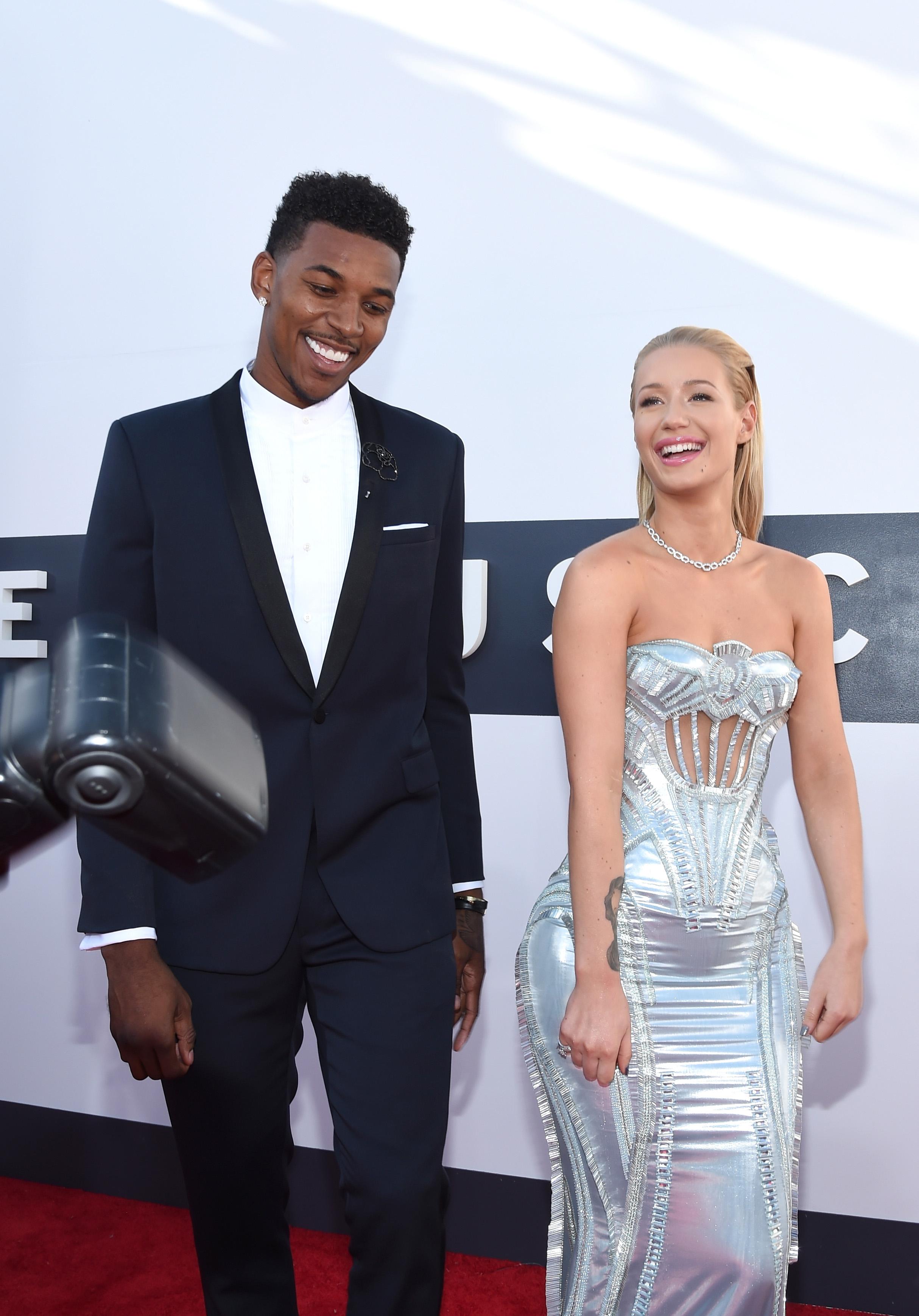 Nick Young and Iggy Azalea dated after Green gave birth to his first child. Green gave birth to his second child this year.
As Azalea ended her engagement to Young, Green assumed he would commit to her. However, once again, he has dumped her for another entertainer. Aspiring, up and coming singer, Paloma Ford, has been spotted on several dates with Young. Last week Young brought her flowers before a date at a Los Angeles restaurant.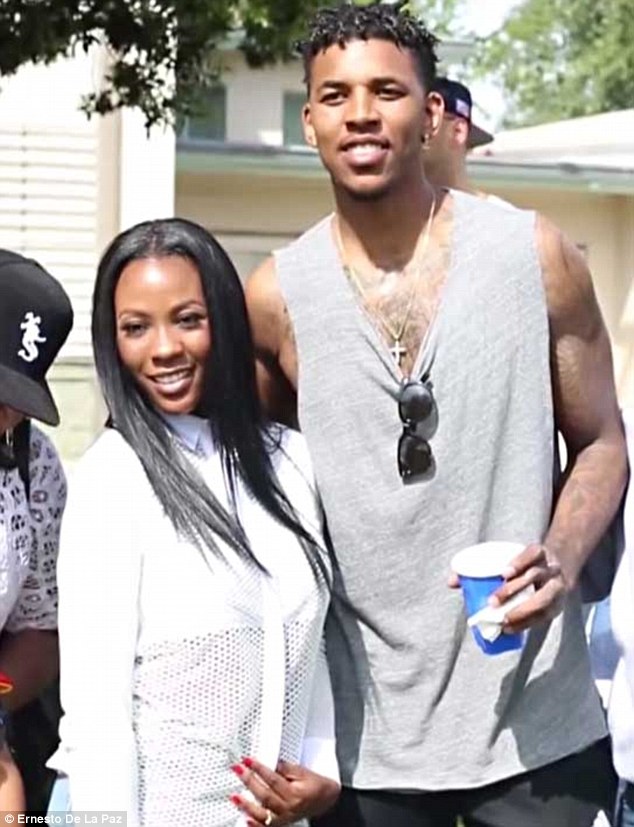 Keonna Green and Nick Young
It is clear Young wants to be the other half of a famous couple. Some famous men prefer to date women who are celebrities as well. They believe it reflects well on their status. So, rather than committing to the mother of his children, Young, continues to date famous women. This is not good news for Green, who trapped him with pregnancy twice. Once again, trapping a man with a pregnancy is a bad idea.