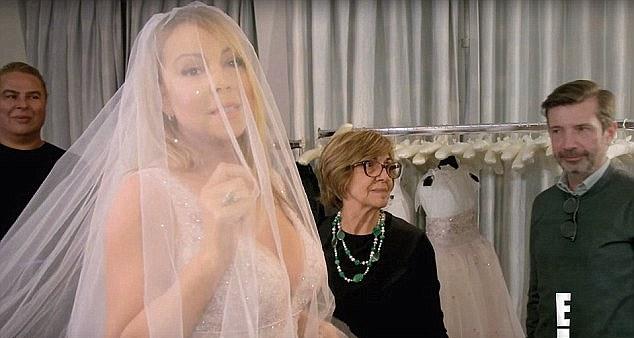 Mariah Carey, 46, has went from highs to low this year and I'm not just taking about her drug habit. For months Carey was engaged to Australian billionaire, James Packer, 47, who dumped her recently due to the singer's greed and crazy behavior. Carey was once committed to a mental hospital for months, after she tried to kill herself. She is known in the industry for being difficult and making strange, time consuming, burdensome requests of people.
Carey is seen trying on wedding dresses in a promo for her strange upcoming reality show "Mariah's World" which is already being panned based on pre-release clips. Carey's famous friends tried to talk her out of the reality show, as based on what they (and now the public) have seen, it will not help her image or career. However, as Carey's last two albums flopped and her concert tickets are not selling well, she assumed a reality show would put her back on the map. Not all publicity is good publicity.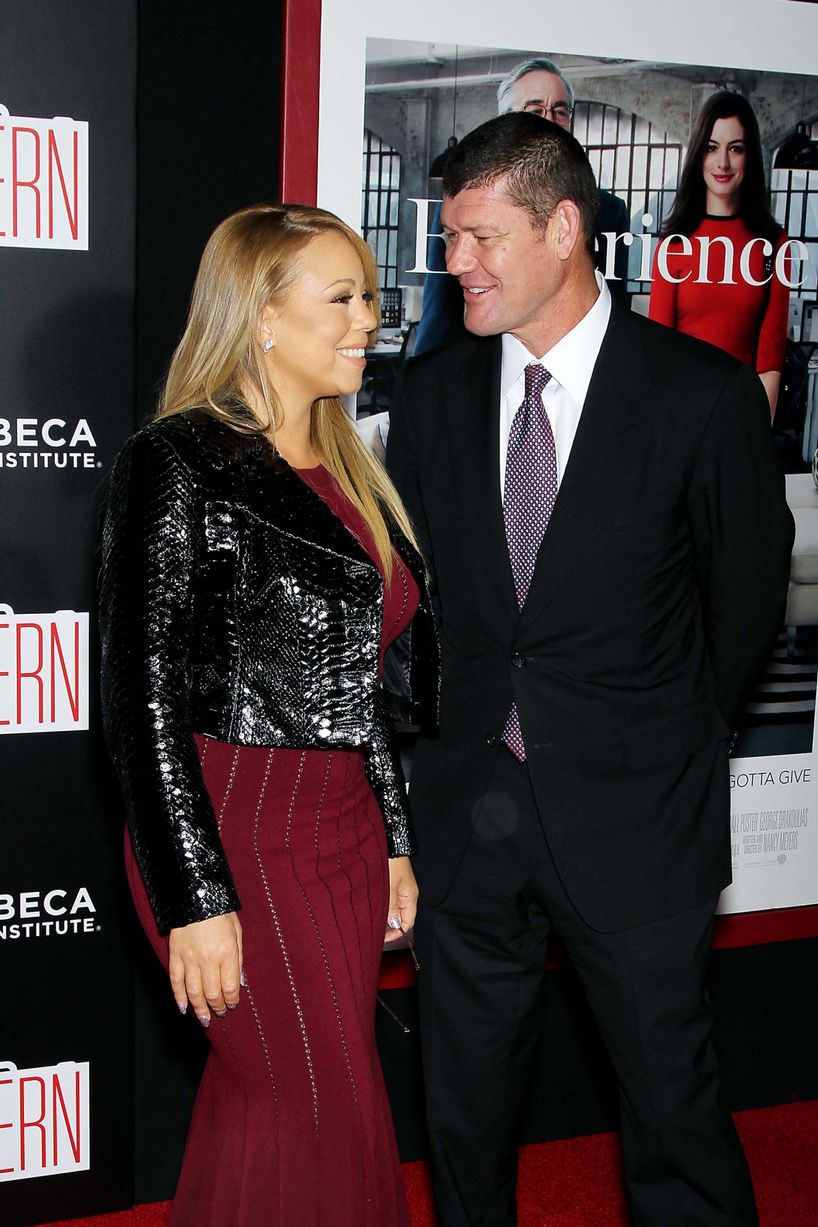 Mariah Carey and James Packer. Since dumping Carey, Packer demanded he be cut out of her kooky "Mariah's World" documentary.
Asked about the "Mariah's World" clip of her in a wedding dress, in light of Packer dumping her, Carey stated, "All of those moments are bittersweet, but you have to just focus on whatever you're focusing on and keep it moving" and "everything happens for a reason." No, everything does not happen for a reason. Sometimes people do unethical, selfish and greedy things that brings calamity on them. Other times innocent people end up hurt and wronged via the poor, unethical choices of others.
Carey, for instance, is still married to comedian Nick Cannon, 36. Carey, who is unbearable and insufferable, harassed and nagged him so badly with her crazy behavior, he fled. However, it was wrong of him to abandon his family, as the couple have 5-year-old twins. Carey, while married to Cannon, commits adultery and became engaged to a billionaire whose money she openly lusted after. Cannon, still married to Carey, knocks up his girlfriend, Brittany Bell, 29. What an ungodly mess of a situation by Carey and Cannon. It was bound to bring trouble.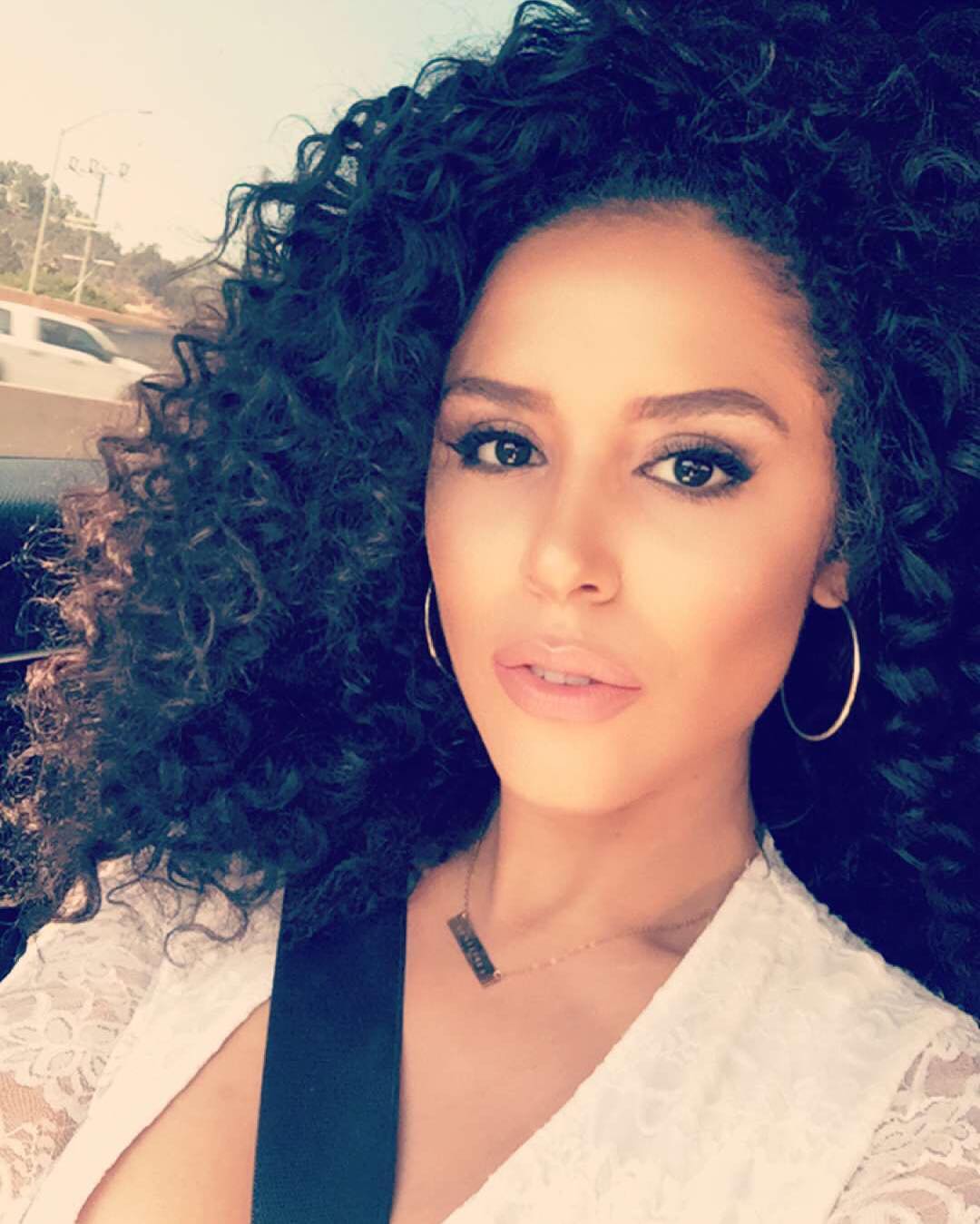 Brittany Bell is pregnant with the baby of Nick Cannon, who is Mariah Carey's husband
Bell is 6-months pregnant with Cannon's child, which came as a shock to Carey, who was looking to him to rekindle their relationship after being dumped by Packer. Bell was Miss Arizona 2010 and competed in the Miss USA beauty pageant. She is also an aspiring rapper. Cannon, who is the host of "America's Got Talent" was sought to help her establish an entertainment career.
While all of this is going on, Carey is trying to fight Packer, who only knew her for a year, for $50,000,000 of his money she does not deserve, referring to it as an "inconvenience fee" for calling off their engagement. How greedy and awful. Carey doesn't know how long it took Packer and his family to earn that money, get she is greedily fighting like a junkyard dog in trying to unethically take it. God doesn't like ugly!