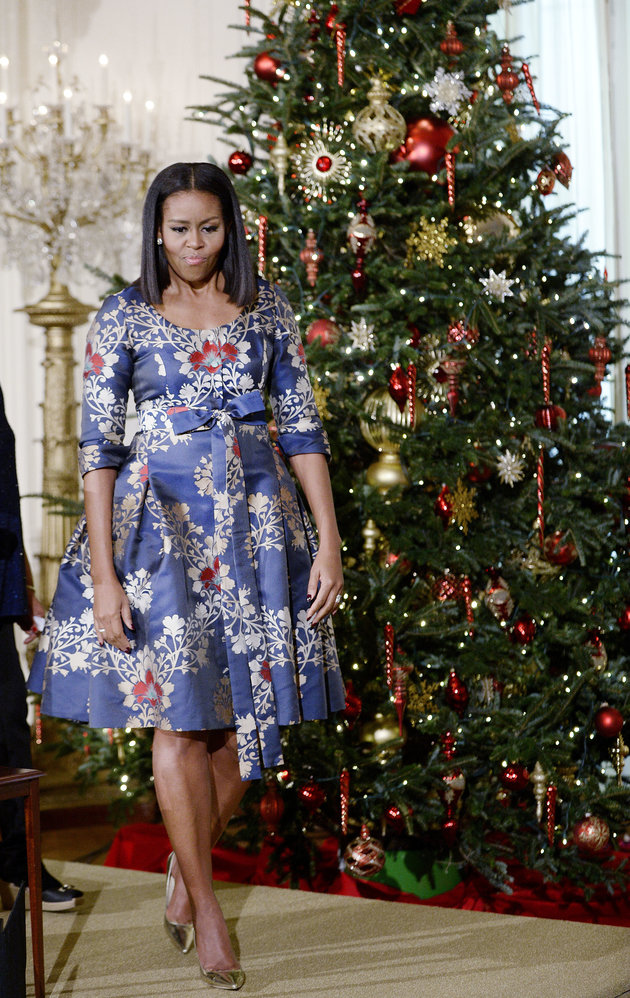 First Lady Michelle Obama looks better with hair hair down and wearing heels (high heels or pumps), as opposed to flats or sandals when wearing a knee length skirt, as it elongates the legs/calves.
This is a follow up to the November 29, 2016, Tuesday morning article "
People Slam Michelle Obama As 'Ape In Heels' 'Ugly Black B*tch' And "Ghetto" Leading To Trouble
." The next day Mrs. Obama got a slight makeover featuring a slightly new haircut and softer makeup and more flattering clothes. People have been calling Mrs. Obama names over her appearance. It's apart of the price of being in the public eye. Mrs. Obama debuted the new look at the White House on Tuesday evening (November 29, 2016).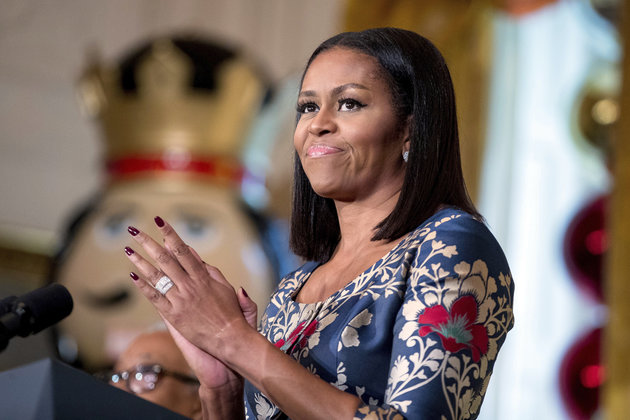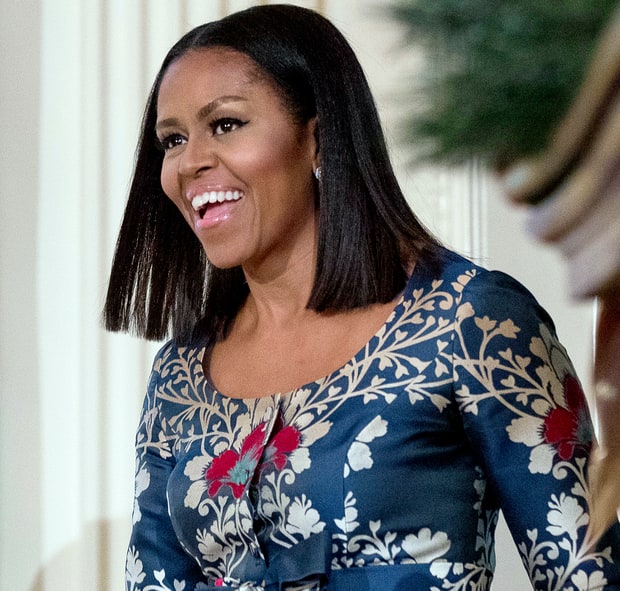 This softer look suits the First Lady
In other news, President Barack Obama is having a hard time coming to terms with the fact in a few short weeks his presidency expires. People in Washington political circles are actually stating Obama is having a tough time letting go of the presidency. Obama has made strange comments, such as he is being "forced to leave" the White House.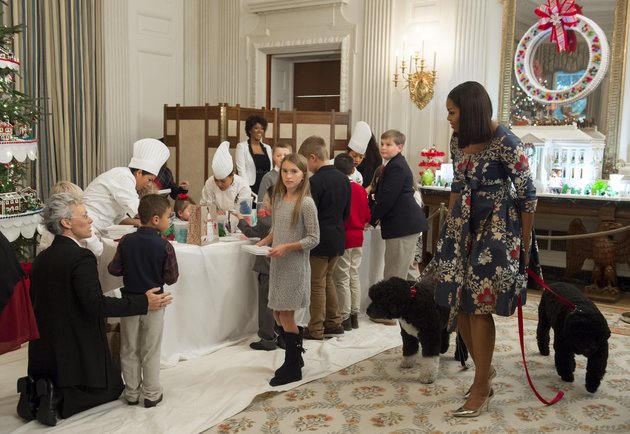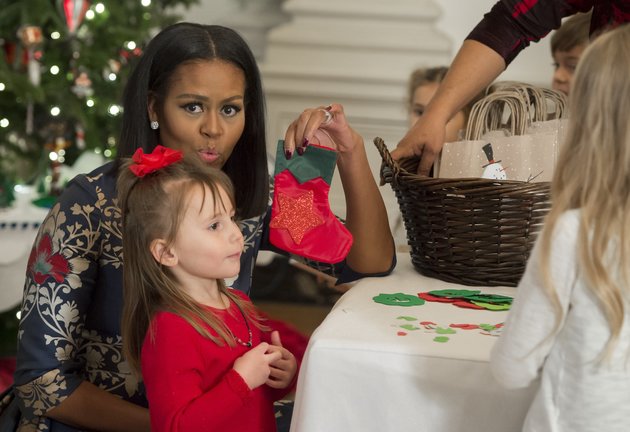 Prior to the November 8, 2016 presidential election, Obama rented a house down the street from the White House for January 22, 2017 when he is expected to leave office, believing Hillary Clinton would win and he could continue to have his way in the government. However, rival Republican, Donald Trump, won the election, which shocked and devastated Clinton and Obama for different reasons.
It was originally thought Obama he would continue in Washington, under the didn't-happen Clinton presidency, even after his 16-year-old daughter Sasha Obama graduates high school. However, with Trump in office, Obama has changed his mind and based on reports has decided to move to California.
STORY SOURCE
Obama says he's being 'forced out' of White House
August 8, 2016 - If President Obama had his way, he'd probably never leave the White House. During an interview with the Golf Channel, Obama confessed it's only because he's being "forced out" that he'll leave the executive mansion in January. "Have you taken any divots out of the South Lawn here?" he was asked by David Feherty. "The rough's a little thick here, I don't practice that much," the president responded.
"You know, I'm a… I'm not a hack," Obama said, divulging about his golf game he's worked extensively on during some 300 rounds during his presidency. "But I'm not quitting my day job." "Actually you are quitting your day job fairly shortly," Feherty jumped in, referring to the president's term expiring in January.
"Then I may get good. I'm being forced out, I didn't quit," Obama said. Then talking about his game again, he said, "I'm an honest 13 (handicap). I think my irons are good. My drive is straight but unimpressive in length." So will he actually leave? We'll find out in January.
Michelle Obama Just Cut Her Hair: See Her New Style
December 1, 2016 @ 5:15 PM - Michelle Obama continues to kill her final White House looks from head to toe. She shocked onlookers with a bold new haircut on November 29 as she unveiled the 2016 holiday decorations. Obama, 52, who had shoulder-length dark brown locks, turned to longtime stylist Johnny Wright for a blunt, center-parted bob. "NEW CUT ALERT," he captioned a November 30 Instagram. The cut complemented her red, white and blue floral-printed A-line midi dress with a deep scoop neckline and a bow-tie detail on the waist...
RELATED ARTICLE