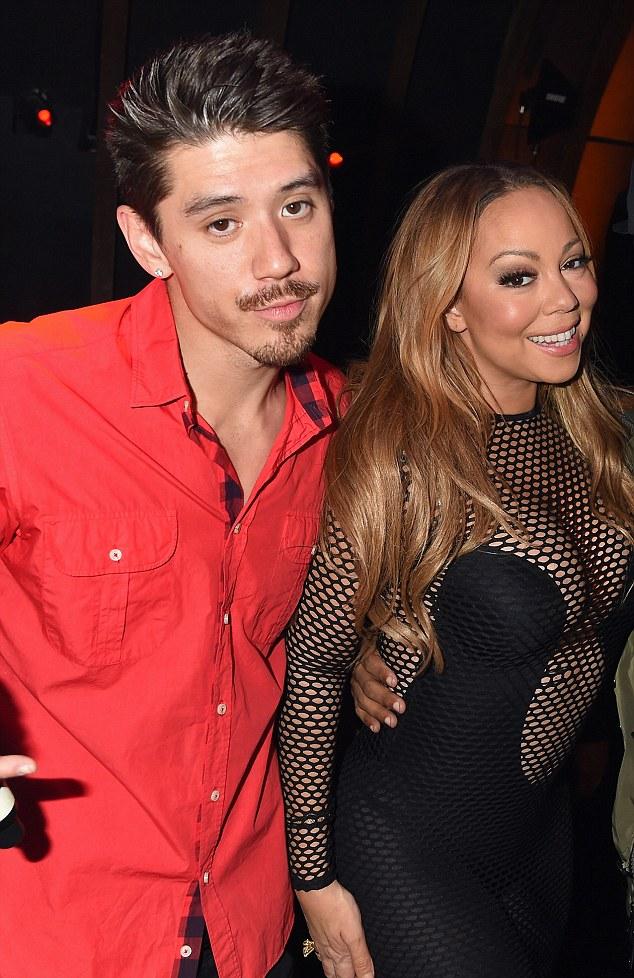 Brian Tanaka and Mariah Carey
Mariah Carey unleashed the desperate this week. After being humiliatingly dumped by ex-fiancé, billionaire James Packer, the desperate singer took to the beach in Hawaii for a PDA (public display of affection) with her younger back-up dancer. It screams mid-life crisis. By the way, Mariah's back-up dancer is kind of screaming gay. I got that impression.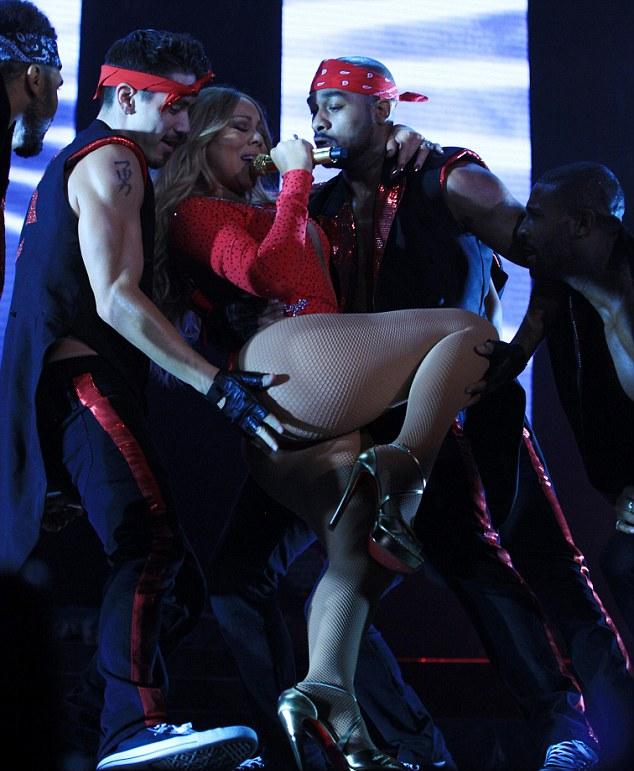 Mariah Carey's costumes do not flatter her figure
Carey, 46, is seen awkwardly posing with her healthy looking leg in the air over the arm of 33-year-old Brian Tanaka (Mariah's lost a lot of weight, but still, be careful you don't sprain his arm. I'm kidding LOL). Carey has been criticized a lot these past few weeks by the Daily Mail and a number of blogs for using excessive amounts of Photoshop on her Instagram photos in trying to appear thinner.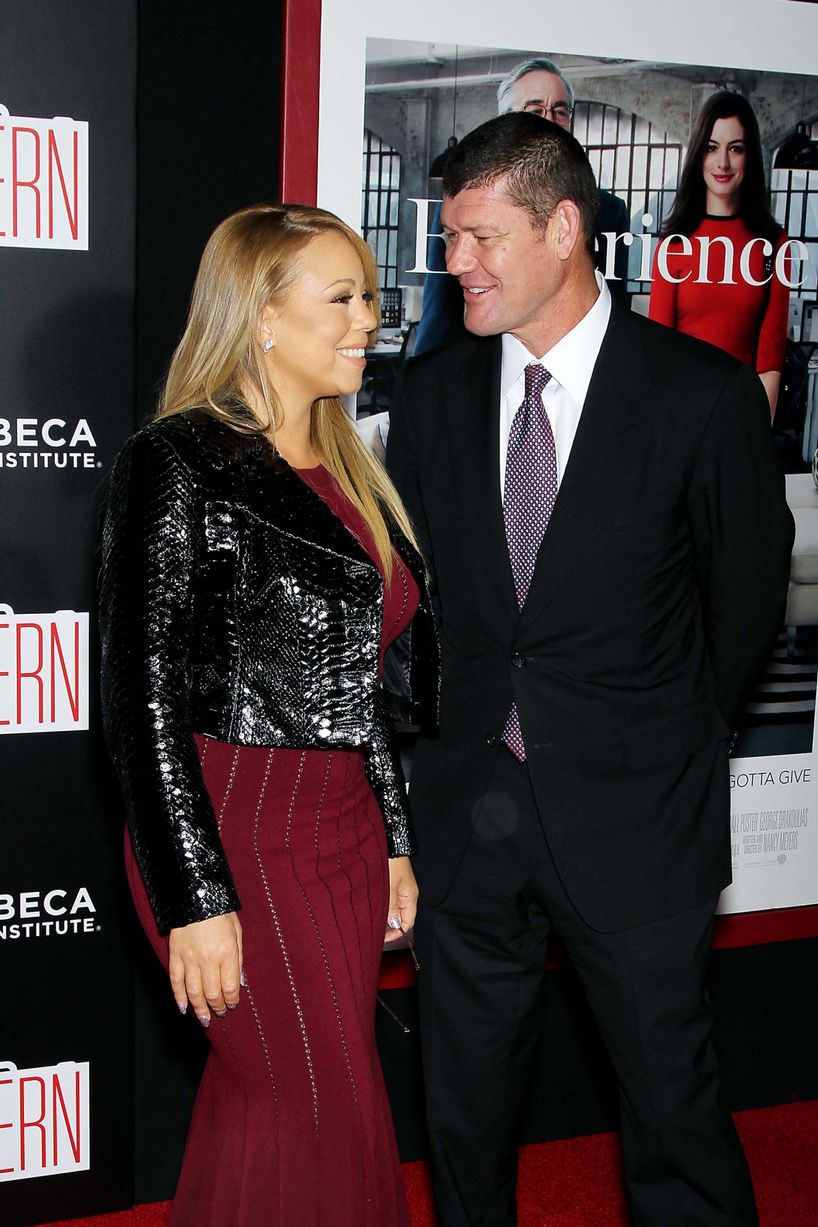 Mariah Carey and James Packer
But back to the main story. Carey trying to make Packer jealous is childish. The man is decent looking and a billionaire. Women are throwing themselves at him. He could flaunt a supermodel on his arm that would put Carey to shame, but so far he's taken the high road, unlike Mariah...
RELATED ARTICLES