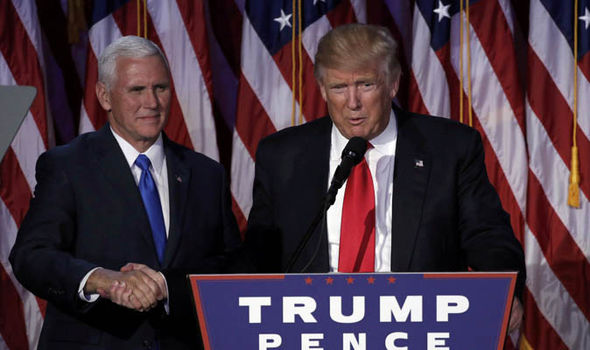 Vice President-elect Mike Pence and President-elect Donald Trump
President-elect of the United States, Donald Trump, is preparing to take the reigns as commander-in-chief in America. Trump is slated to take up residence at the White House in January 2017, with wife Melania Trump as First Lady and son Barron Trump as First Kid (by the way, little man looks like he's over it already, as it was a rough election LOL).

Pronouncements about Trump's presidency the will hinge on the U.S. economy. Trump's presidency being a success or a bust, will be determined by jobs in the manufacturing sector. Trump and Congress need to pay close attention to manufacturing. If wrong decisions are made regarding manufacturing it will be a terrible turning point.
The economy has been in decline since former president, George W. Bush. An extraordinary amount of damage has been done, which manifested itself via the 2008 financial crisis. The U.S. economy has not recovered since. The international financial landscape is changing. America's ability or inability to adapt will determine the course of the economy in the United States.