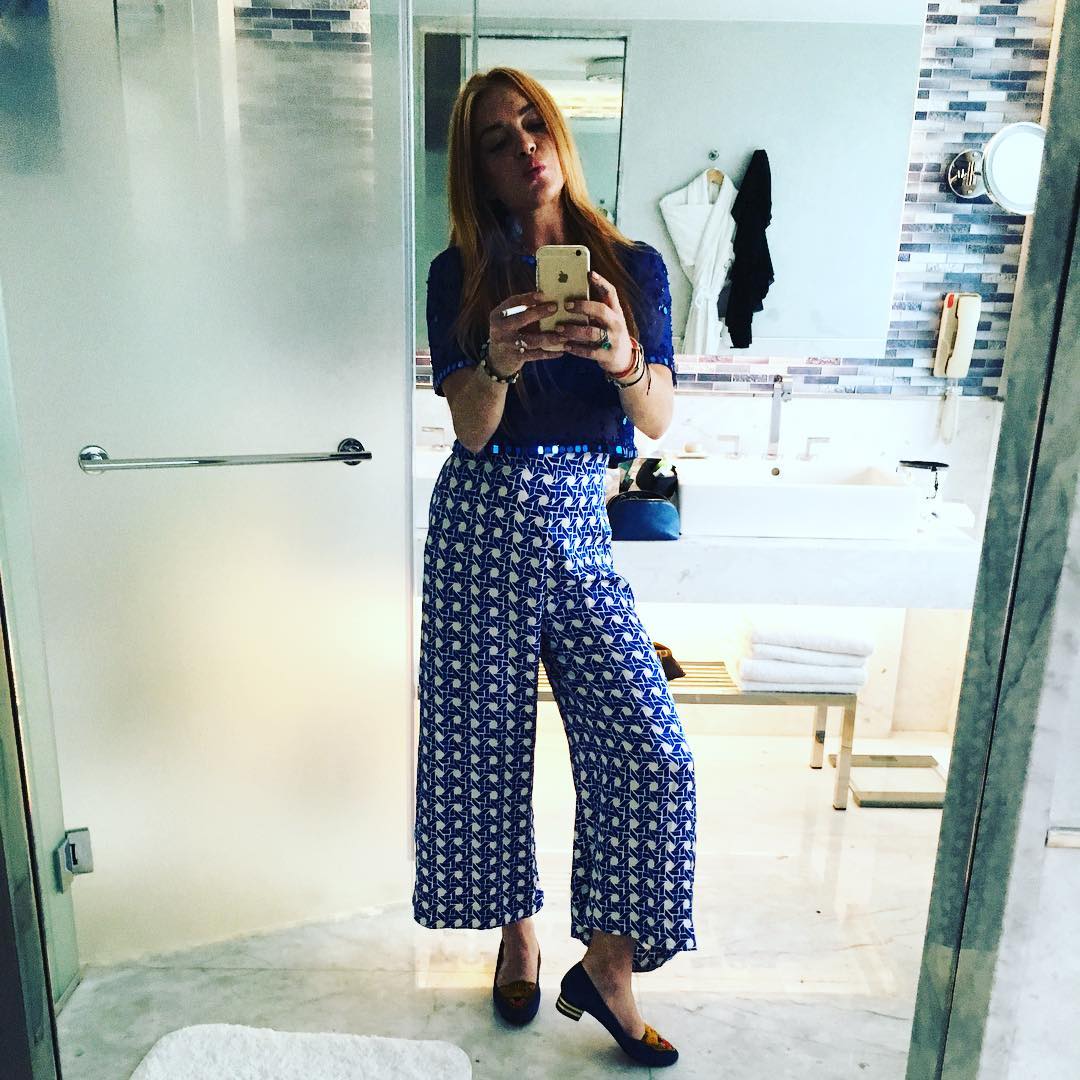 Lindsay Lohan posing in the flat she stopped paying for owing $95,000 in back rent
Fallen actress, Lindsay Lohan, moved to London, England from America, where her life had become a trainwreck at the hands of the Kabbalah Center, which is the sick cult she routinely promotes. Lohan was routinely prosecuted in America for grand theft larceny. However, old habits die hard. Rather than live an honest life within her means, Lohan did what she had unwisely done in America, relied on stealing and running up tabs she had no intention of truly paying.
Lohan's conduct has caught up with her in London as well, where she is being forced into bankruptcy on November 8, 2016 (which is ironically election day in America) if she does not pay the $95,000 she owes in back rent. Lohan, the woman who once fraudulently claimed to have former U.S. vice president, Al Gore, at her disposal (really, hasn't Gore suffered enough after being robbed of the presidency) rented an apartment (flat) in the pricey, picturesque Knightsbridge section of central London, which is well above her financial means. Then she stopped paying the rent, as she always does in these cases.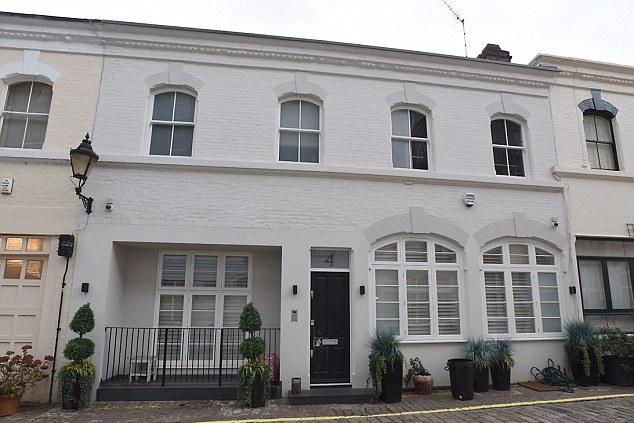 Lindsay Lohan apartment rental in London, England

Lohan, who has a detailed history of theft and financial fraud, with criminal court prosecutions for said crimes, fled the flat last week. Lohan is also under criminal investigation by the Metropolitan Police in London for stealing $20,000 worth of her ex-boyfriend's personal property.
Lohan's ex-boyfriend, 23-year-old Russian property tycoon, Egor Tarabasov, reported Lohan to the police in London for stealing his $5,000 Rolex watch, a $5,000 Panerai Luminor Marina watch, a gold cross given to him by his deceased godfather, a $1,000 gold ring, a Tracy Emin print and designer clothes. Lohan's behavior is appalling and so unnecessary. She can do better than this. It is embarrassing at this point.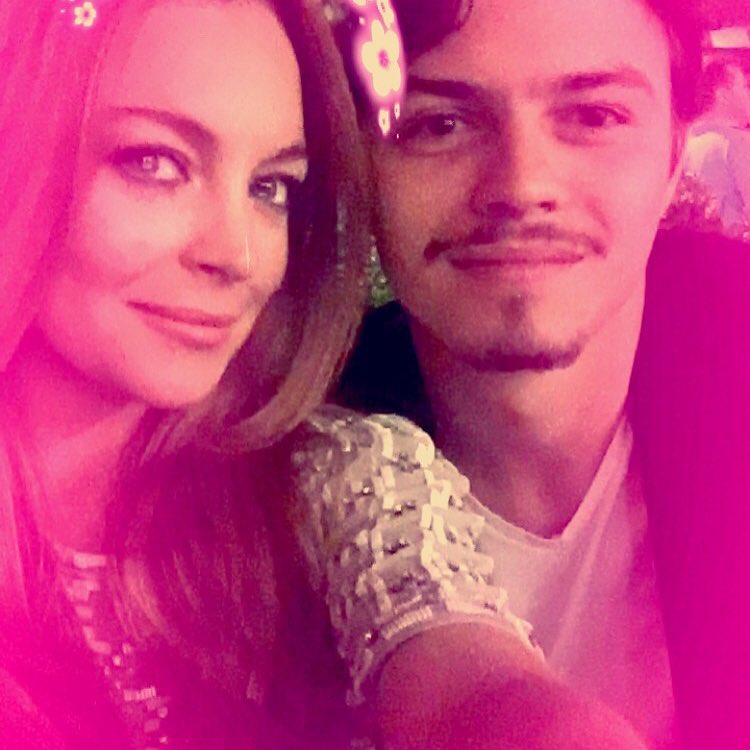 Lindsay Lohan and Egor Tarabasov
Lohan is known to be a mean drunk and was seen literally fighting Tarabasov on a beach in Greece. They should not have been hitting each other. That is a dysfunctional, dangerous relationship. When Lohan used to be able to afford bodyguards, when she became drunk, she would start throwing punches at them, which caused them to seek reassignment to non-violent stars.
Millions of dollars have flown through Lohan's hands over the past decade. The average person in America, Britain or anywhere else in the world would have been set for life. However, Lohan spends money like it is water. Lohan has been known to spend hundreds of thousands of dollars in one month on cocaine, hotel suite rentals and designer clothes, yet has nothing to show for it.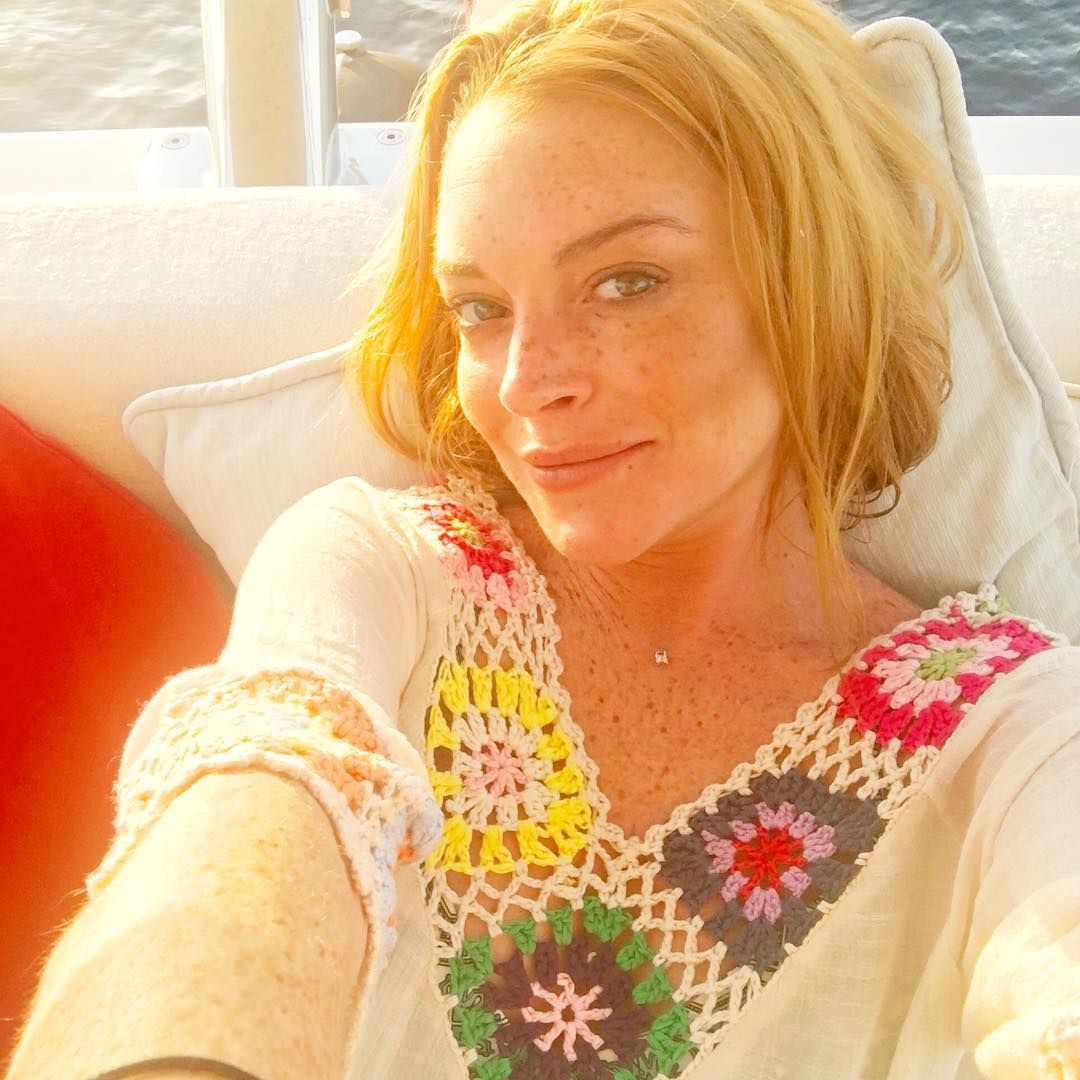 Lohan lounging on Tarabasov's rented yacht last month. Lohan was using the millionaire to live a lifestyle she can't afford, but they've since broken up.
Lohan has stolen from strangers, acquaintances, friends, business associates, stores and designers. The Kabbalah Center teaches its members to take whatever they want, under the misguided belief others have no property rights and everything is meant for them (the cult) even if someone else owns it. Kabbalah Center memos have been leaked to that effect. Well, it has ruined Lohan. Many drug addicts and alcoholics are not thieves. However, thanks to what the Kabbalah Center engrained in Lohan, she keeps stealing everything she can get her hands on and publicly embarrassing herself in the process.
Unable to cope with the things she has done in Hollywood, such as engage in sex with older men and women when she was underage, Lohan is a raging drug addict and alcoholic. When her career hit the skids, Lohan's drug addiction and alcoholism became worse. At the end of the day, Lohan is not Meryl Streep. Lohan became famous for fluffy preteen and teen films that did not shake the acting and film world. She is not a singer or dance either, as she did neither well. She should have saved her money and gotten into rehab, both in and out-patient treatment.
STORY SOURCE
Revealed: Lindsay Lohan is facing BANKRUPTCY after failing to pay £78,000 in rent on her £3.5million London flat... as ex-fiance demands her arrest 'for taking £24,000 worth of his belongings'
Lohan facing bankruptcy after failing to pay rent on £3.5m London flat
Lawyers for the landlord of the property have issued papers
Solicitors Child & Child hand-delivered a letter to Miss Lohan
Mean Girls actress's financial woes are latest in a string of personal crises
Published: 17:16 EST, 21 October 2016 | Updated: 20:55 EST, 21 October 2016 - Lindsay Lohan (pictured with Egor Tarabasov) is facing bankruptcy after failing to pay rent on her £3.5million London flat. She was once one of the world's highest-paid actresses, earning £5million a movie.
But a decade on, Lindsay Lohan is facing bankruptcy after failing to pay rent on her £3.5million London flat. Lawyers for the landlord of the property, which is in the exclusive Knightsbridge area, have issued the 30-year-old American star with papers demanding payment of £77,600, and will petition at court for her bankruptcy on November 8 if she fails to pay up. Solicitors Child & Child hand-delivered a letter to Miss Lohan seeking the unpaid rent for the six months to August.
In a further blow, Miss Lohan's ex-fiancé, Russian property tycoon Egor Tarabasov, 23, claims she took up to £24,000 worth of his belongings – including a Rolex Oyster watch, designer clothing and a small gold crucifix. A friend said he has now spoken to police, demanding her arrest for theft...