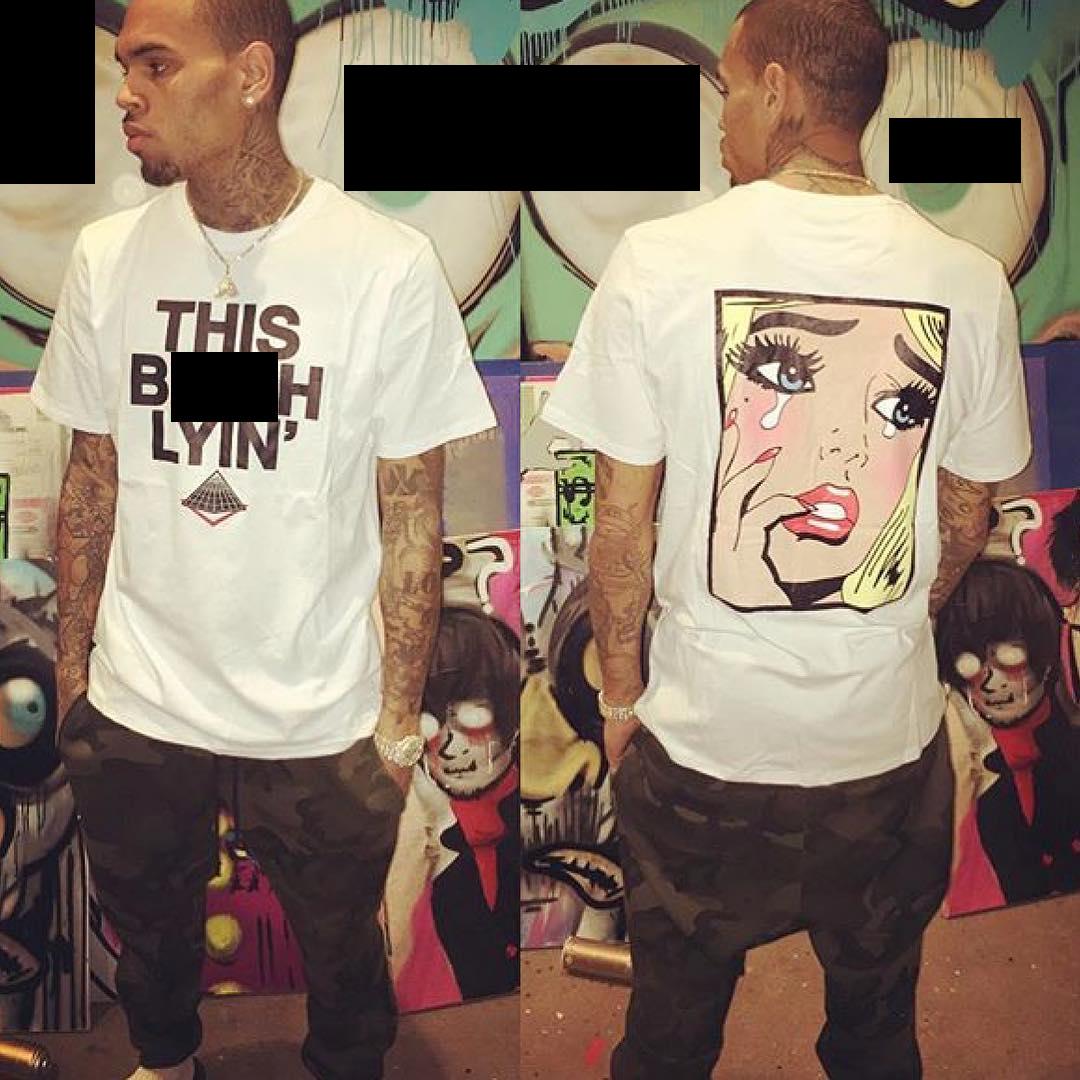 Chris Brown (Photo redacted by the Judiciary Report)
Chris Brown sported a shirt stating "The bi**h is lyin." The back of the shirt features a cartoon that resembles attention seeker, Baylee Curran, the woman who made allegations that Brown ordered her to leave his Los Angeles house at gun point. Curran's story has since fallen apart. However, the Los Angeles Police Department has not made an official announcement regarding their findings in the investigation or if the district attorney's office will bring a criminal case against Brown based on Curran's allegations.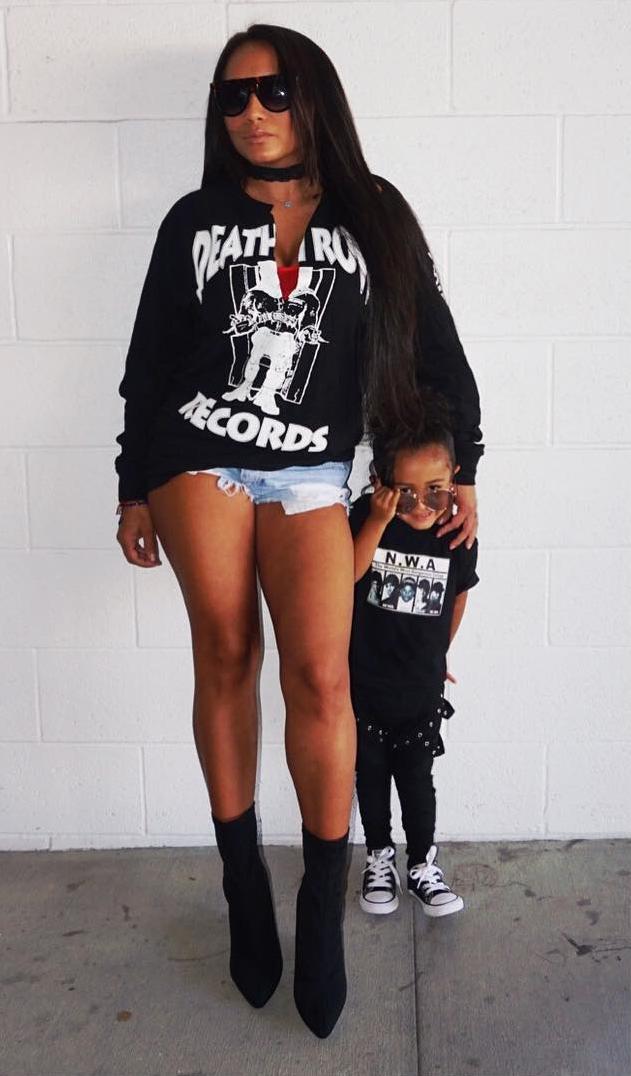 Nia Guzman and daughter Royalty Brown
In other Chris Brown news, he is still in a bitter custody dispute with Nia Guzman, over their 2-year-old daughter, Royalty. Guzman has been ramping up her efforts to paint Brown as an unfit father with dangerous friends. Guzman does not want to share custody with Brown, seeking to restrict his contact with their child to supervised visits.
RELATED ARTICLES