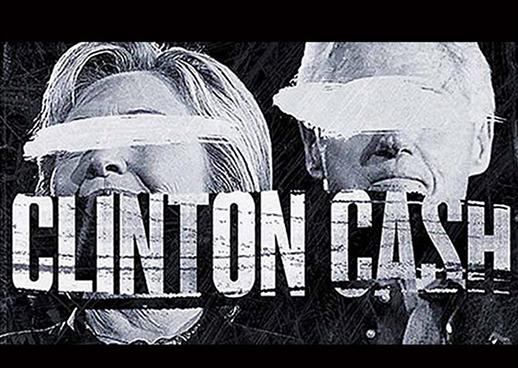 'Clinton Cash' documentary has been viewed by over 10,000,000 on the Breitbart site and You Tube
In the aforementioned article I discussed how Hillary Clinton and Bill Clinton collected $13 billion dollars in donations from all over the world that poured in to help the people of Haiti after the devastating 2010 earthquake destroyed much of their nation's capital, Port-au-Prince, but kept the majority of the money in the Clinton Foundation, while 200,000 Haitians are living in outdoor tents and starving to death. The Clintons are extremely evil to have done such a horrible thing.
In the July 29, 2016 article "
Haiti Needs To Strengthen Legislation To Help With Earthquake Rebuilding Effort
" I wrote "Haiti needs something similar via a financial and construction drive to help solve the housing crisis that occurred due to the quake. Haiti also needs a stronger building code to help withstand natural disasters... it is apparent the building code on the island needed revision from then to put the island's buildings on firmer foundation. Natural disasters happen everywhere. However, through science and technology some of the damage can be mitigated. Just two days ago a magnitude 4.6 earthquake struck the other side of the island Haiti shares with the Dominican Republic. Natural disasters are a fact of life. The world must do its best to build and prepare for them in the safest way possible."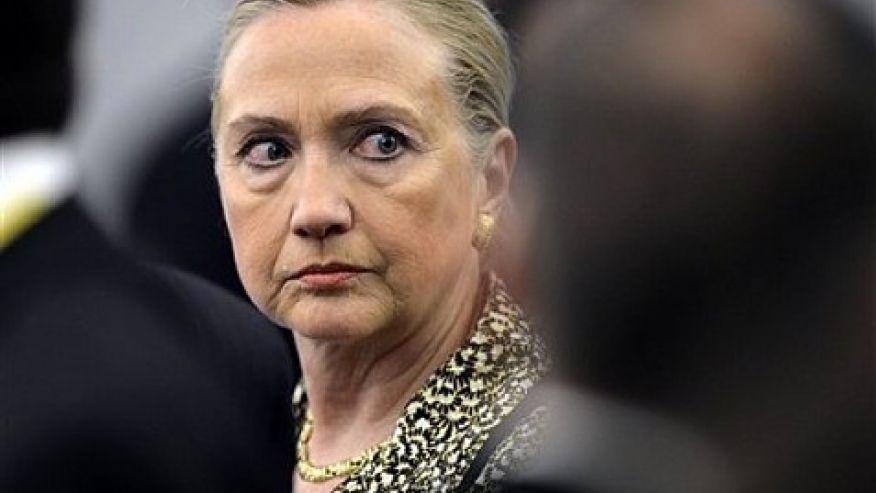 Hillary Clinton
Today, the eye of ferocious Hurricane Matthew passed over the western region of Haiti, leaving 8 people dead, many displaced and structures destroyed. The people of Haiti needed all $13 billion dollars of the money donated from people all over the world, to rebuild their island to a stronger structural standard, in order to help withstand natural disasters. However, the Clintons stole billions of dollars in donated money and Haiti got hit with another natural disaster they were financially ill-equipped to protect themselves against. In the 5-years since the Clintons stole billons of dollars from the people of Haiti, the country could have build many sturdy homes for the poor.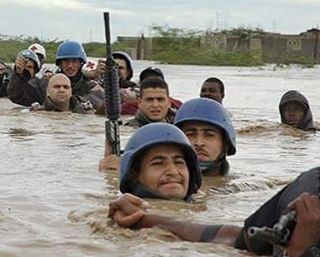 Flooding in Haiti during Hurricane Matthew (Photo Credit: JackBrewerbsi)
Men, women, children and babies are suffering in Haiti, while the evil, contemptible Clintons sit on billions of dollars that could feed, clothe and house people the money was intended for in the first place. To think, all this human suffering in Haiti could have been stemmed years ago had the Clintons not done this unspeakably wicked and evil thing in stealing the Haitian people's money. Give the Haitian people their money back.