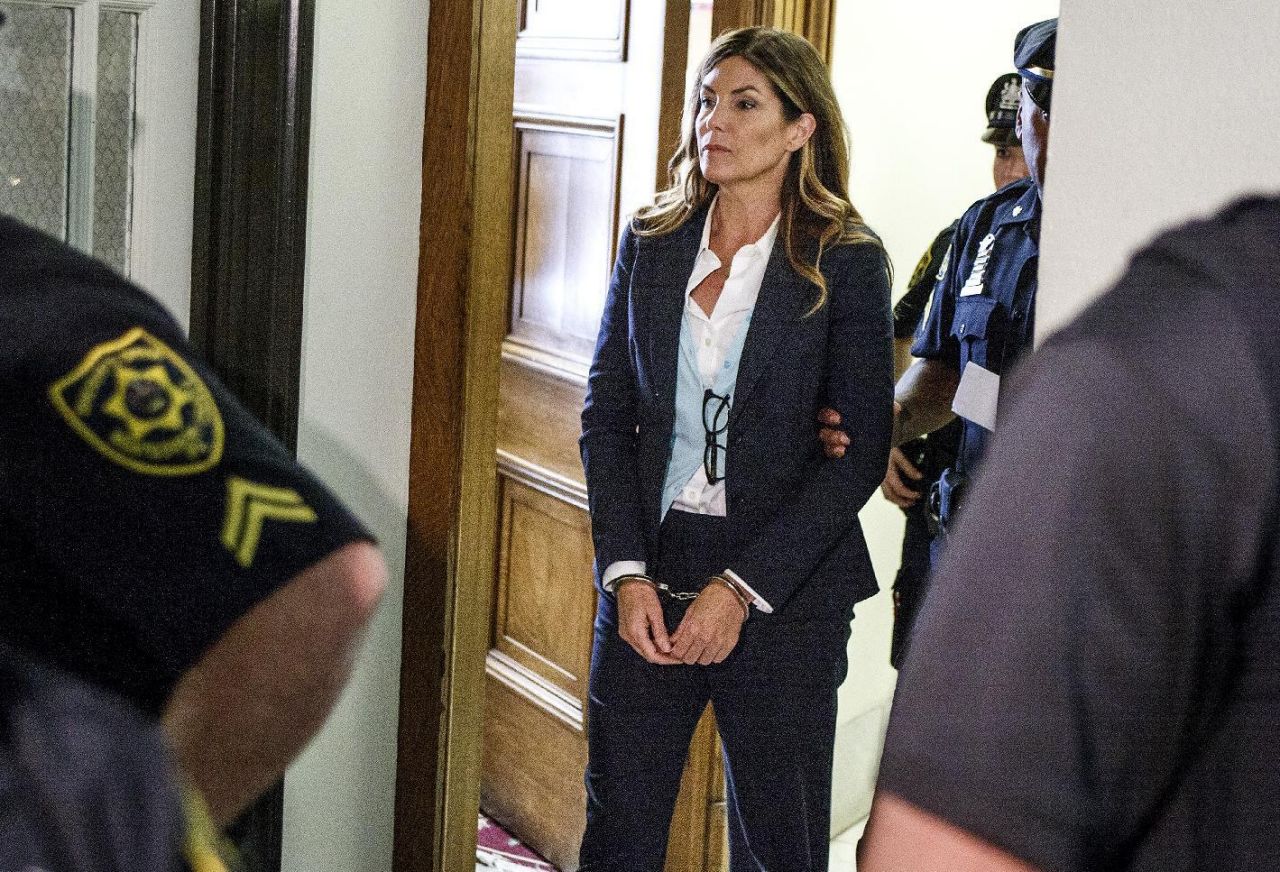 Kathleen Kane, pictured in cuffs, was found guilty
50-year-old Kathleen Kane, is being sentenced to up to 2-years in prison for engaging in "egregious" criminal abuses at the State Attorney's office in Pennsylvania. Kane leaked confidential files to the press, in a bid to discredit and embarrass a rival. Former U.S. president, Bill Clinton, campaigned for Kane and she won the post, she has now been fired from in disgrace.
Things were dreadful for those who worked under Kane at the State Attorney's Office. Employees described Kane's behavior as paranoid and "Nixonian" (disgraced former president Richard Nixon). When Kane's behavior crossed into vengeful, vindictive territory, she was arrested for mishandling confidential files. Hmm, sounds just like Hillary Clinton, except Kane failed to issue the right bribes, job inducements and threats to the FBI and DOJ to skate on the charges.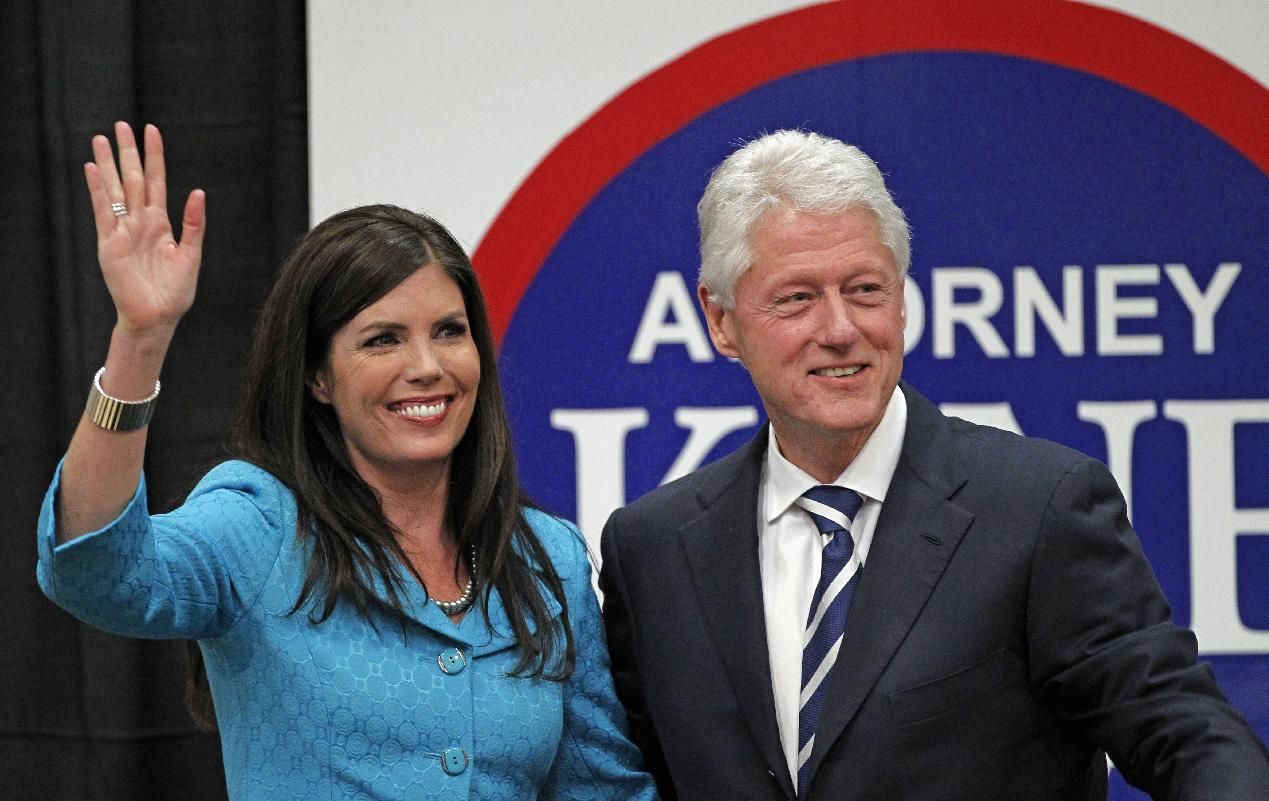 Kathleen Kane and Bill Clinton on the campaign trail when the Clintons helped get her elected in what began a reign of terror
Kane, much like Retired Marine General James Cartwright, are being made examples of by the U.S. government, after losing its name in the nation and the world, for letting Hillary Clinton skate on serious criminal behavior FBI Director James Comey vowed to lock up anyone else for who dares try the same thing. Hypocrites!
I will state this, Kane deserves the punishment being meted out by the court. Cartwright does not deserve a prison sentence, as his conduct did not harm or sellout the American people. However, Clinton sold out the American people's best interests on a regularly basis via the Clinton Foundation. She used private servers, as her behavior was completely illegal (
'Clinton Cash'
).
STORY SOURCE

Ex-attorney general sentenced to jail, then cuffed in court
October 24, 2016 - NORRISTOWN, Pa. (AP) — Former state Attorney General Kathleen Kane, once a rising star in state politics, left a courtroom in handcuffs on Monday after getting a 10- to 23-month sentence for a retaliation scheme a judge linked to her all-consuming ego. Kane, 50, also was sentenced to eight years of probation by a Montgomery County judge, who said Kane's need for revenge led her to break the law and then lie to a grand jury. Kane, who was accused of leaking secret investigative files to embarrass a rival prosecutor, was convicted of perjury and obstruction.
Judge Wendy Demchick-Alloy said Kane assumed an "off with your heads" mentality as she ran the state's top law enforcement agency. The judge called Kane a political "neophyte" who failed to make the transition from politician to public servant when she took office in 2013. Kane, the first woman and first Democrat elected as the state's top prosecutor, was released Monday after posting $75,000 cash bail. She can remain free while her legal team appeals her conviction. "I really don't care what happens to me," Kane told the judge. "There is no more torture in the world than to watch your children suffer and know you had something to do with it."...
October 23, 2016 - PHILADELPHIA (AP) — A once-rising star in Pennsylvania politics will learn Monday whether she is heading to prison over a feud that led the state attorney general to leak grand jury materials to the press and lie about it under oath. Democrat Kathleen Kane, 50, argues that the loss of her career, law license and reputation is punishment enough. She has asked a judge in suburban Philadelphia to sentence her to probation or house arrest so she can be home to raise her two teenage sons.
However, prosecutors call her crimes "egregious" and will push for jail time. They say a paranoid Kane demeaned the 800-person office and threw the state's law enforcement community into turmoil through a calculated scheme to embarrass a rival prosecutor who had left the office. Kane "repeatedly misused her official authority to advance her personal vendettas," Montgomery County District Attorney Kevin Steele, a fellow Democrat, wrote in a sentencing memo last week...