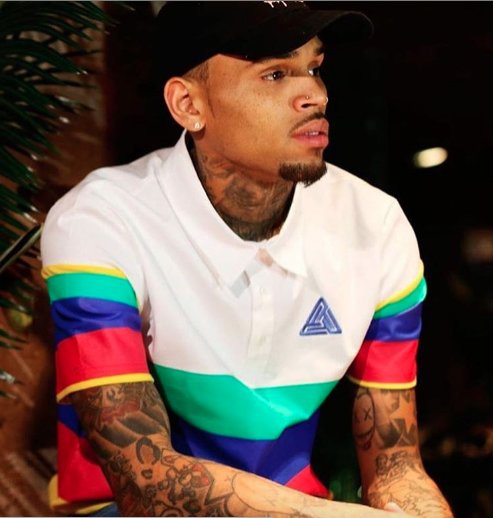 Chris Brown

Baylee Curran, the aspiring actress who accused singer Chris Brown of throwing her out of his house at gunpoint, keeps changing her story. In the legal world, when a person keeps changing their story, it is indicative of lying. I've seen a few clips of Curran's interviews and the story keeps changing. First she stated Brown pointed a gun at her. Then in a clip on social networking, she showed how Brown allegedly pointed a gun to the left side of her head. Then in a television interview, she showed how Brown pointed a gun in the center of her forehead.
I know Brown is hyperactive, but with her inconsistent descriptions you would think he was running around her head in a circle while pointing a gun on it. The story replete with inconsistencies is not making sense. She also stated Brown kicked her out for admiring jewelry, but she didn't pick it up. Then she stated in another interview that she was touching the jewelry.
Curran's claim of being at his house at 3AM wanting to audition for a music video is strange. Most auditions are held by the music video director during the day time and at business locations, not the entertainer's private home. Police said they retrieved guns and drugs, but Brown's lawyer stated not from inside the house. Reports stated someone in Brown's house tossed a duffle bag outside a window.
Baylee, who has been stripped of her title as Miss California Regional, due to inappropriate photos and is refusing to return the crown and sash, does not have the ability to make it on the level she wants to as an entertainer. She has opted to have sex with famous men with the hope of the casting couch leading to fame. To make money she has resorted to thievery, as the acting roles to her credit gave her a modest salary. The money was running out when this latest incident occurred at Brown's house.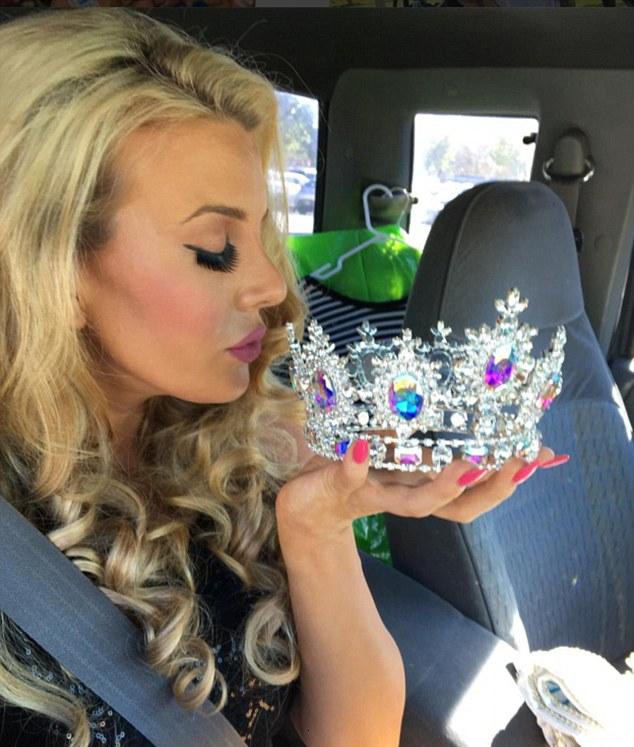 Baylee Curran, who is refusing to return her crown and sash after being stripped of her title as Miss California Regional, has been accused of stealing a Louis Vuitton purse with $200 and a Rolex watch in separate incidents. However, Curran says everyone is lying (though there is documented proof of their claims).
According to the television show "Entertainment Tonight" Brown's net worth is $30,000,000. This is due to years of recording music, performing shows and collecting royalties. Brown has multiple homes in California and Virginia, containing high end items. He has a fleet of luxury cars and hundreds of thousands of dollars in jewelry. Brown has millions in the bank. Brown also has a history of trouble with the law. This makes him a perfect high profile target for an unscrupulous person.
As the Judiciary Report has stated in past articles, Brown has done some wrong in life. However, it is wrong for people to use it as an excuse to exploit his or anyone else's past, such as making up stories for 15 minutes of fame and paid tell all interviews, with the goal of it leading to a career.
Brown is struggling right now with emotional problems and depression. Situations are taking their toll, such as drug and alcohol problems, arguments with the mother of his child who wants a lot of money, losing ex-girlfriend Karrueche Tran, being slighted by music industry awards committees, awards shows and critics and constant financial shakedowns by people looking to rip him off. This recent incident is taking its toll as well.
This incident should bring Brown to the understanding it is not a safe practice to allow random people into one's home (whether you're famous or not). However, this keeps happening. So, Brown is not getting the message. Once again, easy target...