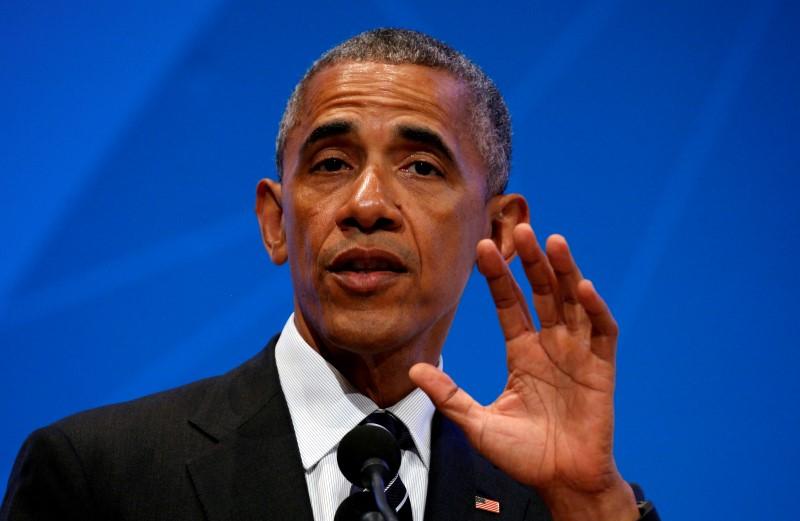 U.S. President Barack Obama has done a very poor job regarding racial profiling and police brutality, as he has engaged in incendiary, divisive speech, while failing to enact any meaningful change to ensure people are treated equally under the law. Many in the black community are angry with Obama regarding this issue and have expressed disappointment on social networking.
The U.S. State Department often issues travel warnings against numerous foreign nations. In an unprecedented turn, nations are issuing travel warnings to their citizens regarding America. The race based police brutality occurring in U.S. states, prompted the Bahamas and United Arab Emirates to issue travel warnings to their citizens about traveling to America.
The world is outraged at the police brutality which resulted in the deaths of Alton Sterling and Philando Castile, which have been heavily televised on the international stage to billions of people, via global news broadcasts. To highlight that it is a chronic problem, many well respected international newspapers and programs have carried pieces listing the names of many victims of color who have died at the hands of police using excessive force.
Global citizens have publicly expressed their disapproval of the police brutality on social networking and via peaceful protests in their nations. Global citizens have expressed the view the brutalization of black people in America needs to stop. As it stands, global citizens are afraid to visit America for fear of their safety.
People all over the world do not agree with what is transpiring. Officers who engage in police brutality are damaging America's name and standing in the world. America has regressed. It's like the civil rights era all over again with abuses against black people, leading to protests. The pictures coming out of America now and eerily similar to the unrest of the 1960s.
This is the world's perception of America. Washington is turning a blind eye to how America is viewed in the world. The extensive human rights abuses being committed against black people is viewed in a very negative light in the international community. Hopefully international disapproval will get Congress' attention and spark some meaningful legislative change, where all Americans can be treated equally.

STORY SOURCE

Bahamas issues US travel advisory over racial tensions

9 July 2016 - The Bahamas has issued a rare travel advisory for its citizens visiting the US, recommending particular care for young men in cities affected by tensions over recent police shootings. The advisory warns citizens to not get involved in protests and avoid crowds. It comes after two black men were shot dead by police in Minnesota and Louisiana, and five officers were killed at a protest in Dallas. Some 90% of the Bahamas population is black, according to the CIA.
The advisory comes as the country, a former British colony, celebrates its Independence Day holiday, on 10 July, a time when many locals travel abroad, including to the US. The statement, issued by the Ministry of Foreign Affairs, tells citizens to "exercise appropriate caution", especially in cities affected by "tensions... over shootings of young black males by police officers". "In particular young males are asked to exercise extreme caution in affected cities in their interactions with the police. Do not be confrontational, and co-operate," it says. "Do not get involved in political or other demonstrations under any circumstances and avoid crowds."
The US regularly issues travel advisories for Americans visiting other countries, but it is rare for nations to issue warnings for their citizens travelling to the US.
http://www.bbc.com
UAE tells citizens to leave robes at home after businessman held as Isis suspect in US
Sunday 3 July 2016 20.34 EDT - The United Arab Emirates has urged men to avoid wearing the white robes, headscarf and headband of the national dress when travelling abroad, after a businessman visiting the United States was wrestled to the ground and held as an Islamic State suspect. UAE media reported that the Emirati man was detained in Avon, Ohio, last week after a female clerk at a local hotel called 911 to report what she had described as a man affiliated to Islamic State, according to the Arabic-language al-Bayan newspaper.
The English language newspaper the National said the receptionist at the Fairfield Inn hotel called the police after she heard the man talking on his phone in the hotel lobby. The woman reportedly described him as "a suspicious man with disposable phones – two of them – in a full head dress." Gulf News, another UAE newspaper, published photos of the Emirati man in white robes being wrestled to the ground and handcuffed before being led away by police. The man, who sustained injuries in the incident, told the National that the police were "brutal"...