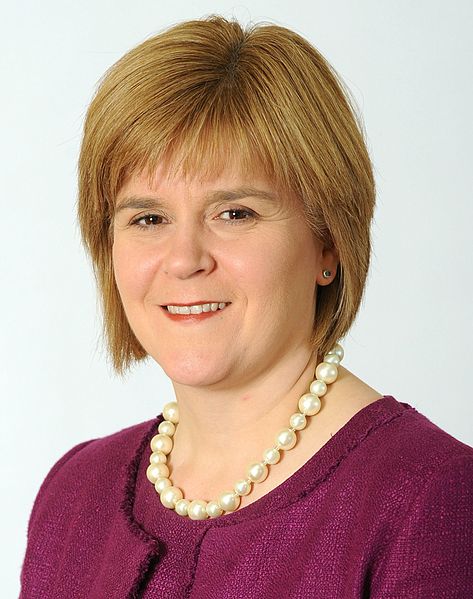 Nicola Sturgeon
In 2014 Scotland held a vote on whether to leave Britain. The Scottish people voted to remain with Britain. Last month, there was a vote conduct by Britain on whether to remain in the European Union. It resulted in a majority of Britons voting to depart the European Union. Last week, Scottish politician, Nicola Sturgeon, began expressing the view that Scotland wishes to remain in the European Union and may table a second referendum to begin a vote on leaving Britain.
Sturgeon went to the European Parliament last week, expressing this view, as 62% of the Scottish voters cast their ballot in favor of remaining in the European Union. However, Sturgeon was met with negative news from the European Union's political leaders. Spain and France revealed they would not negotiate with Scotland to remain in the Union, as they are apart of Britain. They also made clear Scotland would have to go through the lengthy process of reapplying to the European Union as an independent sovereign nation (not apart of Britain) which would have many requirements under a lengthy legislative process. Spain is also discouraging Scotland leaving Britain, not wanting its own nation to fracture, in reference to Catalonia.
The European Union wanted Britain to remain, as it contributes 350 million British pounds per month (19 billion British pounds per year), added to the region's military might, has taken in millions of immigrants from the 28 member collective of nations (EU), given them free health care, jobs and benefits to those unable to financially support themselves.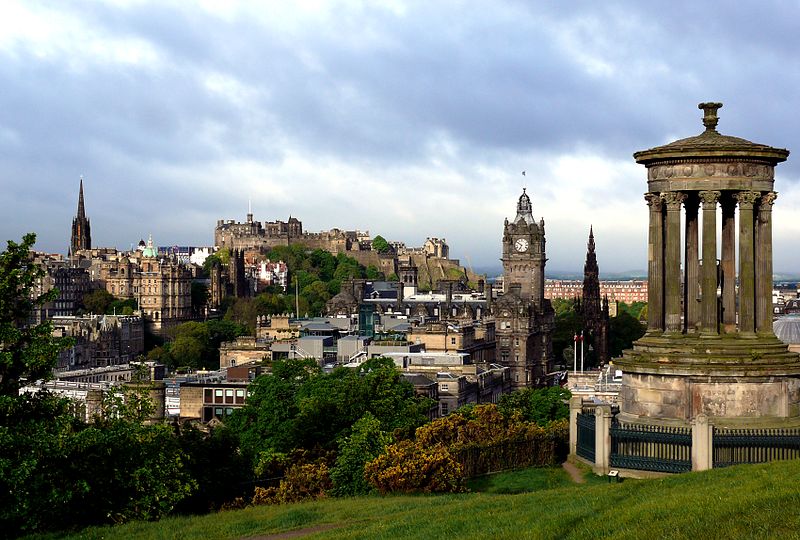 Edinburgh, Scotland
Though it is a pleasant nation with a healthy GDP, the view in the EU is that Scotland does not have the financial ability to give the European Union the type of money Britain has contributed every month, which is why the initial reaction among some member states has been to reject Sturgeon's attempts at joining the EU on behalf of her nation. In fact, according to a report in the Telegraph newspaper, Britain has been giving Scotland 7 billion British pounds every year in subsidies to help the nation.
The two nations also share extensive historical ties. I do respect Britain (that includes Scotland) and the European Union, it is my humble view Scotland is best with Britain. Respectfully I state, Scotland, be careful of going out there on your own, as you may end up realizing it was not the best arrangement for you, as your nation will be required to give more financially than you may end up receiving in trade, which equals debt.
STORY SOURCE
Nicola Sturgeon's hopes of keeping Scotland in EU hit by Francois Hollande and Spanish PM Rajoy
29 June 2016 • 3:07pm - Nicola Sturgeon's hopes of negotiating a deal to keep Scotland in the EU has suffered a major setback after Francois Hollande ruled out talks and the Spanish Prime Minister said it has to leave with the rest of the United Kingdom. Mariano Rajoy told a news conference following the European Council meeting in Brussels that the Scottish Government "does not have the competence" to negotiate with the European Union. He concluded: "If the United Kingdom leaves... Scotland leaves too."
He was echoed by Mr Hollande, the French President, who insisted the EU will make no advance deal with Scotland. He said: "The negotiations will be conducted with the United Kingdom, not with a part of the United Kingdom." During a chastening visit to Brussels yesterday for Ms Sturgeon, Jean-Claude Juncker, the European Commission president, also made clear that neither he nor European Council president Donald Tusk would "interfere in the British process" by negotiating with Scotland.
A series of other member states, including Germany, also said they would not get involved in "internal" British politics. Mr Rajoy's uncompromising stance appears to make a second independence referendum more likely, as Ms Sturgeon has said that she will propose one if that is the "best or only way to protect Scotland's place in the EU."
But his statement also suggests that a separate Scotland would start life outside the EU and have to negotiate entry, a process that could take years and involve adoption of the euro, a hard border with England and tight public spending controls. The First Minister put a brave face on the interventions, saying Spain's views represented a "starting position" and she was still "optimistic" about reaching an agreement after Scots voted by a margin of 62 per cent to 38 per cent last week for Remain.

There was no vote for Scotland to stay in the EU and Nicola Sturgeon should get involved in team UK, says MSP
2 days ago - SCOTS didn't vote for Scotland to stay in the EU, a Conservative MSP has said. Adam Tomkins, Conservative MSP for Glasgow, said there is no separate Scottish negotiating position and as such he said Nicola Sturgeon should get involved in the UK negotiating team taking the country out of the EU.
He said the First Minister's "talents" would be best deployed under a UK effort. Prof Tomkins, elected in May to Holyrood, is a leading constitutional academic who campaigned for a remain vote but he wants a UK team to get the best for Scotland. He said: "Scotland did not vote to remain in the EU, Scotland voted for the United Kingdom to remain in the EU.
"There's no mandate here for any interpretation that the people of Scotland decided that Scotland must be a member state in its own right. "So I think words matter and we need to be clear." The new MSP said that he supports David Cameron's call for a "team UK" in negotiations with all the Prime Minister the three devolved administrations and the London Mayor taking key roles...
RELATED ARTICLES