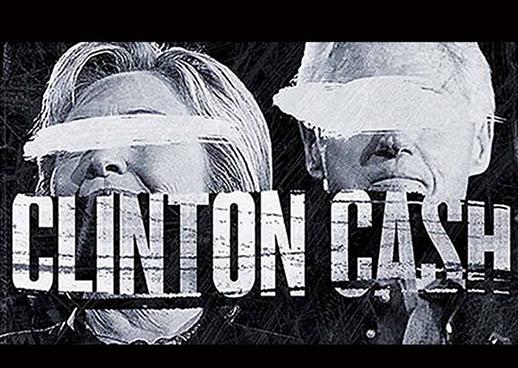 "Clinton Cash" exposes the Clintons as outright criminals who ripped off Haiti after the massive 2010 earthquake
The island nation of Haiti needs to change its legislation to make it more difficult for people to financially exploit their country. The former President of Haiti, Francois Duvalier, misappropriated millions of dollars in state funds living lavishly on the people's money. When his son, Jean-Claude Duvalier became President of Haiti, he and his wife, Michele Bennett also
misappropriated millions
of dollars of state funds. When Jean-Claude fled Haiti due to an uprising, he and his wife absconded with state funds. The couple hastily moved to France and went their separate ways.
Jean-Claude initially lived in a luxury hotel. However, his bills soon piled up. He fell on hard times and ended up moving in with a woman who supported him in her modest flat. However, his ex-wife Bennett and their children, who are now adults, have been living lavishly off a reported
$94,000,000 in funds stolen
from the Haitian people (taxpayers). Bennett should be legally forced (compelled) to turn over all the money to Haiti. The assets she purchased abroad with state money should also be seized, auctioned and given to the Haitian people.
In 2010 a catastrophic magnitude 7.0 earthquake decimated much of Haiti's capital Port-au-Prince. Over 200,000 people died. Many were buried in heartbreaking mass graves. It has been a humanitarian crisis of terrible proportions. The level of human loss and suffering is incalculable. Many rushed to help Haiti. However, some took advantage in acts that are cruel and wicked (all of you who did this, make no mistake, God is going to bring it right back around to you).
Legislation should be passed through the proper channels in an effort to repatriate stolen funds and other assets that belong to the people of Haiti. Further legislation should be passed to lay out stiff criminal penalties to those who rip off the nation, to act as a deterrent and aid in insulating the country from such problems.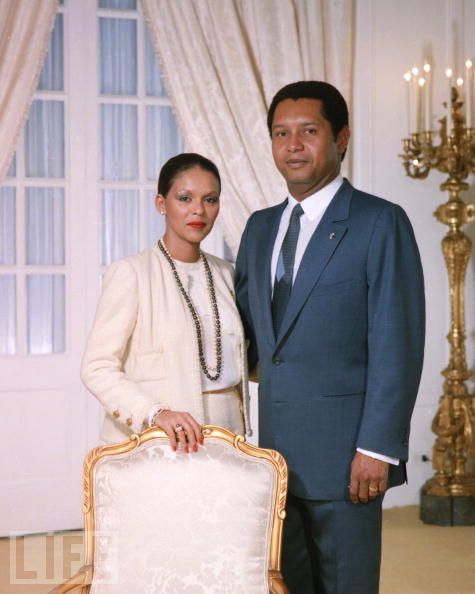 Michele Bennett and Jean Claude Duvalier
Haitian rapper, Wyclef Jean, raised and
misappropriated $10,000,000 in charity donations
that was meant for the island. The money was donated to Wyclef's Yele charity that was
recently closed
by the state of New Jersey, where he lives, over impropriety. Wyclef's assets and that of the charity should have been seized, liquidated and given to the people of Haiti.
Over $13 billion dollars was donated to Haiti after the earthquake and was placed into a fund managed by former U.S. president Bill Clinton and his wife, current presidential candidate, Hillary Clinton. The money was for a rebuilding effort, but billions of dollars have been misappropriated and Haiti's capital still needs to be rebuilt (see free documentary
'Clinton Cash'
for details).
None of the aforementioned incidents over the past 30 years was fair to Haiti. There are people in Haiti whose homes were destroyed by the earthquake, with an estimated 200,000 still living in tent cities. There are poor and hungry people in Haiti who are suffering, as their lives were destroyed by the earthquake. All the stolen funds over the past thirty years, need to be repatriated to Haiti to rebuild the nation and feed the poor and hungry. Haiti has high poverty levels and needs the help.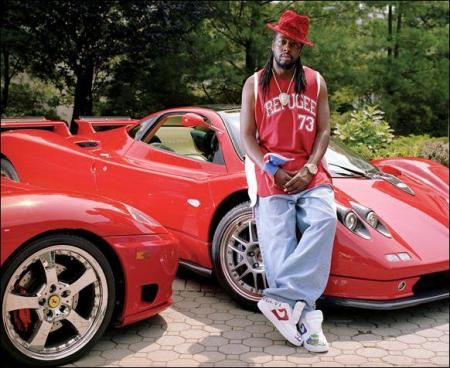 Wyclef Jean
I remembered reading an article years ago about the late Venezuelan President, Hugo Chavez, that in addition to building homes locally for the poor of his nation, he also bought prefabricated homes from other nations. Since 2011 several hundred thousand homes were built under Chavez's Great Housing Mission drive, mostly for low income and poor families. Haiti needs something similar via a financial and construction drive to help solve the housing crisis that occurred due to the quake. Haiti also needs a stronger building code to help withstand natural disasters.
The Duvaliers squandered so much taxpayer money and foreign aid, after promising to build Cite Soleil for the poor. It is apparent the building code on the island needed revision from then to put the island's buildings on firmer foundation. Natural disasters happen everywhere. However, through science and technology some of the damage can be mitigated.
Just two days ago a magnitude 4.6 earthquake struck the other side of the island Haiti shares with the Dominican Republic. Natural disasters are a fact of life. The world must do its best to build and prepare for them in the safest way possible.
RELATED ARTICLES