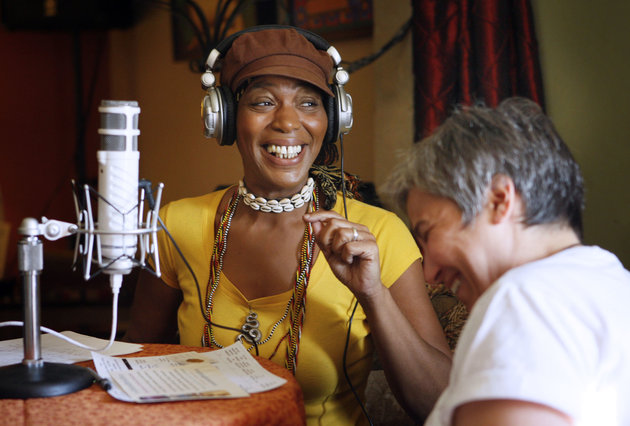 Miss Cleo
This is a follow up to the August 26. 2015 Judiciary Report article "Hollywood's Ignorant, Racist And Hateful Characterizations Of Jamaicans" where the site wrote about the racist, offensive stereotype Hollywood created in fake, ungodly television psychic "Miss Cleo" who purported to know the future but it was all a lie. It is being reported that the woman behind the "Miss Cleo" character, openly lesbian, Youree Dell Harris, died today at age 53.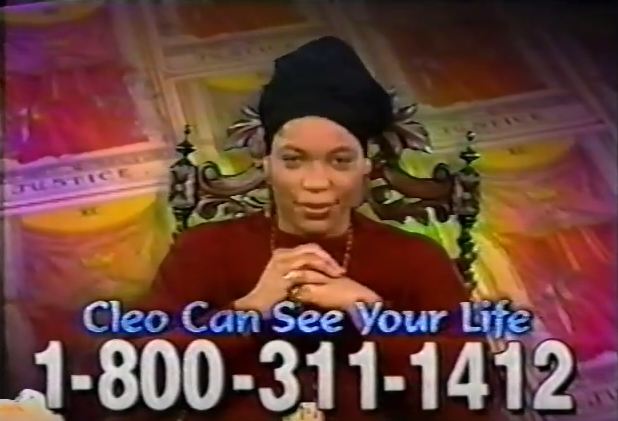 Miss Cleo fronted the fraudulent Psychic Readers Network, who were forced by the government to reverse $500,000,000 in telephone charges billed to the public for so-called psychic readings
While her passing is sad, I would like to implore people not to make money from tricking and ripping off people with scams, like the one "Miss Cleo" was apart of in the so-called Psychic Network, who were criminally indicted by the U.S. government for fraud. If someone truly had a gift for seeing the future, they wouldn't charge for it. Why would God give a gift like that to a financially greedy people.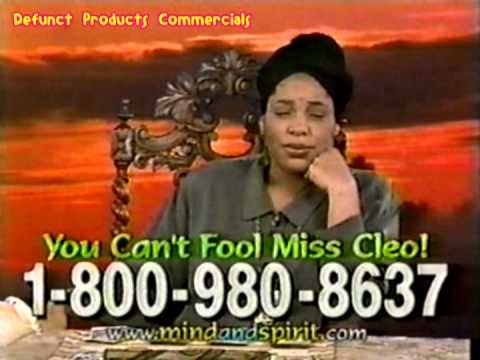 "Miss Cleo" and her stereotypes and ignorant characterizations of Jamaicans, when she was not Jamaican or of Jamaican descent, is offensive and insulting. To fraudulently take money from the public, in essence people who were hurting from heartbreak in relationships, job losses and those missing deceased loved ones and wanting a sign from them or some form of contact from the great beyond (which is a spiritually bad idea as you're not supposed to be trying to contact the dead) was highly unethical and a cruel hoax.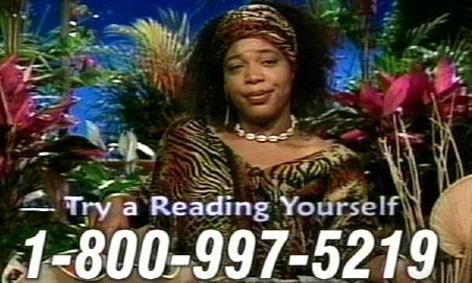 These things were not done in the name of God. They were done in the name of money and "The love of money is the root of all evil." The Bible says the living should not try to contact the dead. It's an unhealthy frame of mind to pretend the dead are still here, when they have moved on to the next life.

STORY SOURCE

TV Psychic Miss Cleo Dead At 53

07/26/2016 01:06 pm ET - Cleo Harris, best known as Miss Cleo the face and voice of the Psychic Friends Network television ads of a few years ago, is shown in Lake Worth, Florida, on February 24, 2009. TV psychic Miss Cleo, whose real name is Youree Dell Harris, died Tuesday morning at a Palm Beach County, Florida, hospital, her rep confirmed to TMZ. She was 53 years old.
According to her representative's statement to the celebrity gossip site, the psychic was a "pillar of strength" while battling colon cancer. Harris was released to a hospice center last week. Harris was born in Los Angeles, California, in August 1962. She found fame as Jamaican psychic Miss Cleo, who was well-known in the late '90s for her commercials that asked viewers to "Call me now." Harris later found work voicing a character in 2002's video game, Grand Theft Auto: Vice City.
JULY 26, 2016 - Youree Dell Harris, whose Jamaican-accented character Miss Cleo was the face (and voice) of ubiquitous psychic hotline commercials in the late 1990s before the company was fined by the federal government, died on Tuesday in Palm Beach, Fla. She was 53. The cause was cancer, William J. Cone Jr., a lawyer for Ms. Harris, said in a statement.
Ms. Harris first entered the pop culture zeitgeist in the late '90s, arriving with a humble set of tools built for late-night TV audiences: a deck of tarot cards, a skeptical facial expression and an oft-uttered catchphrase — "Call me now!" As a vividly colored background swirled or candles burned, Miss Cleo sat and provided counsel to often-sheepish callers. Many of the commercials followed a cheating-lover theme: "Who asked you to go out of town, the stupid young one or the married one?" she asked a caller in one commercial. "The married one," the caller answered. "That's what me thought," Miss Cleo said with a knowing nod.
The commercials made her a star of the Psychic Readers Network. The Miss Cleo character also inspired spoofs on late-night TV and gave Ms. Harris other business opportunities, including a book, "Keepin' It Real: A Practical Guide for Spiritual Living." She voiced a character in a 2002 video game, Grand Theft Auto: Vice City.
But her fame also led to questions about her past. In 2002, The Seattle Post-Intelligencer published an investigation that revealed she had a list of aliases and a longer list of former colleagues on the local theater scene who said they had been cheated out of money and questioned her Jamaican background.
"She had no Jamaican accent — she was born and raised in L.A.," a former cast mate told the paper. (A copy of a birth certificate posted by BuzzFeed in 2013 showed that Ms. Harris was indeed born in Los Angeles on Aug. 12, 1962.)
In 2002, the Psychic Readers Network and Access Resource Services were the subject of a federal lawsuit that ordered the companies to forgive $500 million in customer fees. The networks agreed to stop selling their services over the phone, and, according to the Federal Trade Commission, the companies agreed to pay a $5 million fine...