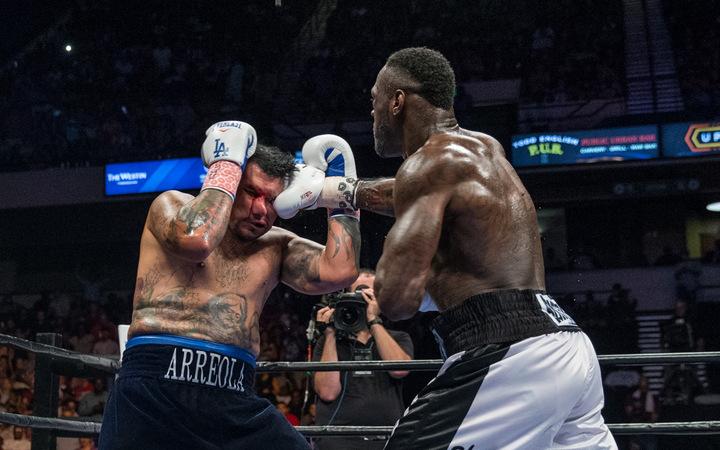 Deontay Wilder (right) vs. Chris Arreola (left)
Alabama athlete, Deontay Wilder, has retained his WBC heavyweight title in his home state, winning an 8th round stoppage against challenger, Chris Arreola. Wilder entertained his home crowd dancing in the ring during the fight, but needs to be careful. He cannot do that in a fight against fellow heavyweights Wladimir Klitschko or Tyson Fury, as they will use it as an in to damage him in the ring.
Wilder looked tired by the second round in the Arreola bout. His conditioning may have been different for this fight, but he needs to return to his previous training methods that made him heavyweight champion a year and a half ago. Half way through the Arreola fight, Wilder broke his right arm and tore his bicep. Amazingly, he won the fight using one arm (his left).
As I have consistently maintained on my Twitter page and on the Judiciary Report site, Wilder is currently the hardest hitter in heavyweight boxing. This is likely why Wilder broke his arm during the Arreola fight and previously when he captured the heavyweight title against tough as nails boxer, Bermane Stiverne, in January 2015.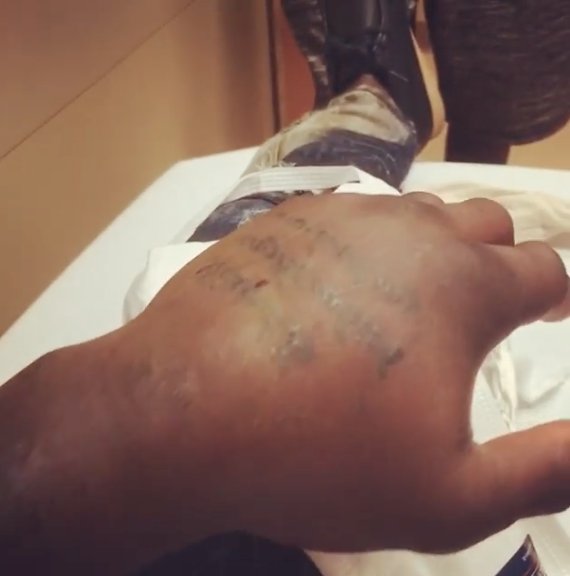 Deontay Wilder's broken hand
Wilder will be out for the rest of the year and has to undergo two surgeries to repair the damage to his right arm. Wilder's right arm is his main punching arm and the main tool in his arsenal. However, it says a lot that Wilder was able to win the fight with his left hand anyway. That was quite a performance. Wilder is also quick in the ring. However, at times Wilder's defense concerns me, as his face is often wide open and extended forward, with him relying on his speed to jump backwards in dodging punches.
The biggest heavyweight fight that can be made at this time would be Deontay Wilder vs. Tyson Fury. Wilder hits hard and Fury is also a big puncher, who is tough and durable. Wilder needs to raise his profile with more appearances on television shows and spots in magazines to garner as much attention as possible for the fight that Fury, boxing's biggest character, is keen on as well.