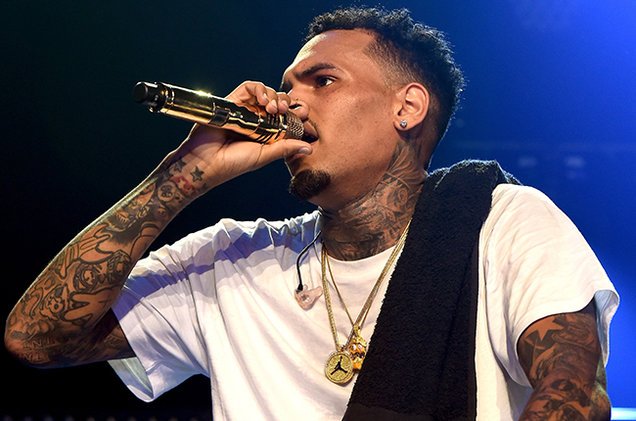 Chris Brown
R&B singer Chris Brown has been fired from his Las Vegas night club residency at Drai's. Previously, Brown announced a deal regarding performing approximately 50 shows at the night club over the course of at least one year. Midway into the deal things have fallen apart, as Brown accused the club's employees of being racist to him. Brown posted the claim on Instagram, which infuriated the owner of the night club.
Brown did not specify exactly how the club was being racist to him, which could cause him problems. Brown should have been more specific regarding his claims, as now the club has terminated their deal with the singer, costing him several hundred thousand dollars, having taken offense at his statements. Drai's is disputing Brown's claims in trying to defend their name. If Brown is to sue for wrongful dismissal, he would have to prove his claims. Conversely, if Drai's sued for defamation, Brown would have to prove his claims to avoid being hit with a substantial financial judgment.
Since the Rihanna domestic violence case, which resulted in him being blacklisted by many sponsors, Brown's income has been largely derived from club appearances, concerts in select nations that have not banned him for being a convicted felony, merchandising, record sales, music publishing and guest appearances on many songs. Concerts are Brown's most lucrative source of income. If that begins to go, it will negatively impact his finances and financial commitments. Brown has bought multiple homes using mortgages and has several car notes that must be repaid.
While under the influence of drugs and alcohol, Brown has been making a number of incendiary accusations this year regarding a private jet pilot, his former manager, tour manager, publicist, a night club bouncer and now Drai's. Sadly, the drugs and alcohol have Brown engaging in dangerous behavior that is becoming very detrimental to his health and career.
For Brown to have even bounced back after the Rihanna domestic violence case and earned millions of dollars from revenue sources in music and film, was completely out of the norm coming off such a scandal. In warring with his team and business associates, Brown risks the complete collapse of his career and millions of dollars in financial loss.
Brown's drug problems have become more severe. Where his team would be able to get him sober for interviews and public appearances, he is now during all his waking hours. Due to this fact, Brown is getting into one disaster after another and releasing videos on Instagram that painfully illustrate his insobriety. In looking at the videos, it is easy to ascertain that Brown is sad, unhappy and lonely. He looks so lost. However, his family refuses to get him the medical help he needs regarding his raging drug problem, for fear he will financially cut them off.
STORY SOURCE
Chris Brown Call a Vegas Club Racist ... Get Fired
7/11/2016 12:40 AM PDT - Chris Brown played the race card and it cost him his Vegas gig. The singer was 86'd from his Vegas residency at Drai's Nightclub for refusing to apologize to the club's owner after calling Drai's a racist venue ... according to a letter management fired off to CB's attorney and obtained by TMZ.
Not too long ago ... Chris torched the club on Instagram, and that pissed off Drai's to the point it issued an ultimatum -- apologize or get out. But it wasn't just the IG post ... Drai's says Chris' recent behavior has "garnered negative public attention" causing concern among Drai's management...