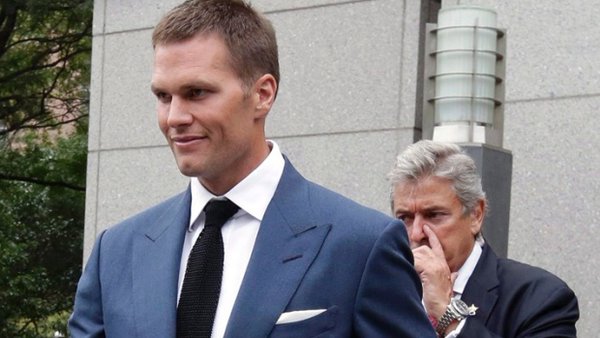 Tom Brady
An Appeals Court in America has rejected the appeal of New England Patriots football star, Tom Brady, who was handed a 4-game suspension over a scheme to deflate footballs to make them easier to catch and throw. It created an undue advantage in play on the grid iron. Brady sued and fawning judge,
Richard M. Berman
, inappropriately tossed out the suspension. An appeals court reinstated it. Brady appealed the decision regarding the reinstatement of the 4-game suspension, but the appeals court has rejected it this week. The final legal rung Brady can appeal this matter to is the
U.S. Supreme Court
.
Brady signed legally binding contracts with the New England Patriots and by default the NFL. This meant he agreed to abide by league rules and procedures. This was an internal matter at the NFL. It did not belong in the court system. However, Brady brought it there. No one deprived Brady of his rights. The NFL has treated Brady and others in the league quite well. I can't imagine the NFL is happy at being sued by someone they went to great lengths to please.
The new NFL season begins on September 11th, 2016 and Brady's backup quarterback, Jimmy Garoppolo, is set to take his place during the 4-game suspension.
STORY SOURCE
US appeals court refuses to reconsider QB Tom Brady's 'Deflategate' case
38 Mins Ago - A federal appeals court has rejected Tom Brady's attempt to get a new hearing on his "Deflategate" suspension. Brady was asking for the full 2nd U.S. Circuit Court of Appeals to hear the case. In April, a three-judge panel said that NFL commissioner Roger Goodell was within his powers when he suspended the star quarterback four games for his role in a scheme to doctor the footballs used in a Jan. 18, 2015, playoff game...