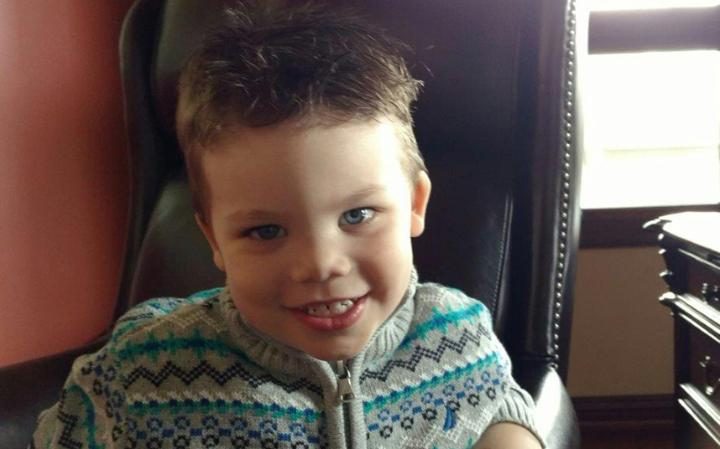 Lane Graves

As beautiful 2-year-old boy Lane Graves is laid to rest in Nebraska, after a fatal alligator attack that occurred at Disney's Grand Floridian Resort and Spa in Florida, new video has surfaced illustrating the problems transpiring regarding dangerous animals in what is billed, "The happiest place on earth."
Video has surfaced of an employee at Disney's Splash Mountain fending off an aggressive alligator that kept assertively moving towards him, a few feet from a the ride containing tourists. The employee hit's the aggressive gator on the face/nose to force the beast back into the water. What is alarming is that the alligator came so close to the tourists on the ride. It is also a point of concern that a Disney employee has to fend off gators on the job, as it has to be stressful and disconcerting. The gators pose a threat to tourists and employees alike.
Florida is mostly swamp and sand. Over the decades, construction sites have brought in rocks and use cement to lay foundations to facilitate building structures. Miami Beach, Florida also had to be reinforced with rocks in order to build on it decades ago. Disney was built on alligator and snake infested swamp land that was purchased at rock bottom prices, due to the dangerous inhabitants. Where Disney went wrong was building an artificial pond, known as the Seven Seas Lagoon, around its rides and resort hotels.
They should have just cleared the land and kept it free from artificial bodies of water to limit the number of dangerous animals. They should have also walled in the hotels with security gates. Artificial ponds/lagoons gives an appealing appearance, but was a bad idea in said Southern setting, due to the deadly animals that live in the region.
The fake Seven Seas Lagoon connects to actual natural bodies of water in Florida that are home to ferocious alligators and snakes. This provided easy access for the natural wildlife in the area to move into the artificial Seven Seas Lagoon at Disney via simply swimming and slithering into it. These wild animals are behaving like their habitat is being encroached upon by unwanted visitors (humans). There are approximately 1.5 million alligators in Florida. The closer you live to a body of water, the more likely it is you will see or encounter one.
Disney erred again in running ads showing people standing in the Seven Seas Lagoon in front of windsurfing gear at the Grand Floridian. Disney also negligently encouraged tourists to sit on the manmade beach day and night, knowing there are alligators in the water, who do walk on land. They don't just walk a little on the shore and then retreat. There are many gators who have walked lengthy distances on land at different intervals at various speeds. Looking at the videos and photos that have surfaced showing alligators popping up at different locations in Disney World is very jarring. It is insane that Disney encouraged guests to frequent a gator infested beach.
RELATED ARTICLES